Book a
Mobile Detailing Specialist


in your area
Questions? Call our customer support team at
888-507-5017
CarDetailing.com Gift Certificates
Give the gift of a clean and shiny ride to that special person on your list! We provide gift certificates for all occasions and can send you a customized certificate which you can print yourself, or we can send it directly to your recipient by email.
BUY GIFT CERTIFICATE
Great Service = Happy Clients
Search reviews in your area!

CarDetailing.com is great because:
1.) You can get an appointment on-demand, on your schedule
2.) Fully staffed customer support center
3.) Service guarantee
4.) Pay upon completion
5.) Privacy guard
Take Pride In Your Ride!
Welcome to CarDetailing.com, your one stop source for all your mobile auto detailing needs. Don't have time to waste at a car wash? Don't have the supplies to do it yourself? Let a CarDetailing.com Certified Detailing Specialist come to you and make your car look like new! Our Specialists use only the highest quality car care products.
We offer a wide range of auto detailing packages tailored to fit any car owner's needs and budget!
Schedule Your Service Today!
Questions? Call our customer support team at
888-507-5017
Commercial, Corporate, and Fleet Services For Business
---
CarDetailing.com can put together the perfect package of services to fit your company's needs. We can detail your fleet of cars, vans, trucks, buses, big rigs, boats, aircraft, construction equipment, agricultural equipment, heavy machinery, tractors, and more. Want to host a detailing event for your employees? We offer a wide range of services and payment options. Let us handle the details!
New Customer FAQ
Where are you located?
CarDetailing.com network consists of hundreds of professional detailers across the country that meet our stringent requirements for insurance, equipment, experience and performance. We specialize in mobile detailers, so WE COME TO YOU! No need to drive to a brick and mortar location and wait around for hours or arrange for rides to and from the service location. It's simply the easiest and most convenient way to get your car detailed.
What are your hours and what days are you available?
We schedule appointments every day of the week between 7am and 7pm and even have 24-hour coverage for emergencies in some areas. Same/day -- next day service is generally available in most areas, but cannot be guaranteed at all times. Once you submit your service request, we will provide you with appointment options via text, email, or phone.
How much does it cost?
Submit your vehicle information at Our Scheduling Page and all packages will be priced for your vehicle. You can also see exactly what services are included in each package. The charge includes travel to your location unless a specific trip charge is quoted.
Will there be extra charges?
Additional charges can apply for excessive pet hair, mold/mildew, human or animal bio wastes, and excessive soilage. If your vehicle has one of these issues, your technician will advise you of additional charges before the work begins. Surcharges are any where from 20-50% of the cost of the service package. Additional charges will also apply if you require services not specified in packages.
How do I pay?
You can pay by cash or credit/debit card at completion of service or prepay online or over the phone.
Are tips expected?
Tips are always appreciated for great customer service, but not necessary. Service packages are priced to provide a fair payment to our service providers and a fair value to customers.
How long does the service take?
Time required for services depends on the size/type of vehicle you have, the service package requested, the number of technicians in the crew, and the specific equipment available to the detailer. Following are approximate times for a single technician.

Platinum Detailing Package -- 3 hours
Gold Detailing Package -- 2 hours
Interior Only -- 1.5 hours
Exterior Only -- 1.5 hours
Silver Detailing Package -- 1 hour
Budget Wash -- 30 minutes
Do you guarantee your services? Can I read reviews?
The best way to assure satisfaction is to thoroughly review your vehicle BEFORE the detailer leaves. In the event that something comes to light after the service, we will offer to remedy any issues if you are not satisfied with the results. All of our customers are asked to review detailer performance on a 0-5 scale, 5 being the best. Your rating as well as any comments will be shared with the service provider. We expect CarDetailing.com providers to maintain a 4-star rating to remain in the network. Reviews are posted on the home page and we can also forward reviews for the specific detailer in your area.
Do you have gift certificates?
Yes, we provide gift certificates for all occasions and will send you a customized certificate which can be printed or forwarded by email. Upon redemption, the certificate amount can also be applied toward the purchase of a costlier package, if desired. PURCHASE GIFT CERTIFICATE
Find A Detailing Specialist
Near You!
CarDetailing.com Independent Detailing Specialists are now servicing cities and counties throughout the US!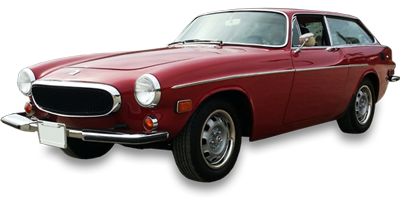 Check out our regional pages from around the country!
Arizona
Bay Area, CA
Inland Empire, CA
Los Angeles, CA
Orange County, CA
Sacramento, CA
San Diego County, CA
Santa Barbara, CA
Denver , CO
Connecticut
Washington DC, DC
Delaware
Florida
Jacksonville, FL
Miami-Dade, FL
Naples-Ft Myers, FL
Orlando-Lakeland, FL
Palm Bay, FL
Tampa Bay, FL
Atlanta, GA
Georgia
Hawaii
Illinois , IL
Indiana
Kentucky
Massachusetts
Maryland
Maine
Michigan
New Hampshire , NH
New Jersey
New Mexico
Las Vegas, NV
New York
New York State, NY
Ohio
Portland, OR
Pennsylvania
Rhode Island
Tennessee
Dallas-Fort Worth, TX
Houston, TX
Texas
Utah
Virginia
Seattle-Tacoma , WA
West Virginia