Book a Mobile Detailing Specialist
in Arizona!
Questions? Call our customer support team at 888-507-5017
4.92
Average Rating in Arizona
Over 2350 services performed!
Our Happy Customers in Arizona





"Great team, very professional and courteous and they did a great job with the car, both inside and out."
Diane
from
Scottsdale, AZ
GOLD Detailing Package for 2021 Volkswagen Atlas
Custom Service
Fri Jan 20, 2023





"They did an excellent job. "
Sarah
from
Sahuarita, AZ
PLATINUM Detailing Package *MOST POPULAR* for 2021 Kia Seltos
Wed Jan 4, 2023





Holly
from
Chandler, AZ
INTERIOR Only Detailing for 2014 Volvo S60
Heavy Soil-Stains for 2014 Volvo S60
Tue Dec 27, 2022





"The car looks brand new! Shane did a great job and I will definitely use your service again!"
Mark
from
Scottsdale, AZ
GOLD Detailing Package for 2019 Cadillac XT5
Polymer Sealant
Fri Dec 23, 2022





Sandie
from
Phoenix, AZ
PLATINUM Detailing Package *MOST POPULAR* for 2013 Honda Civic
Wed Dec 21, 2022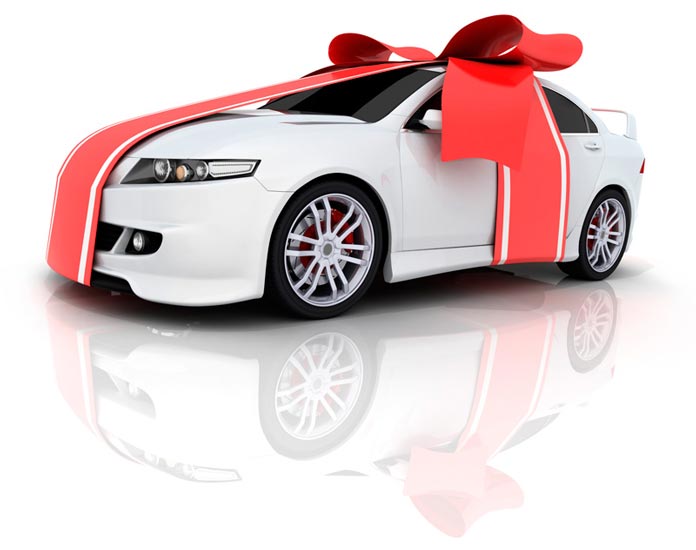 We proudly serve the following communities in Arizona:
Aguila, Ajo, Alpine, Amado, Apache Junction, Aptos, Arivaca, Arizona City, Arlington, Ash Fork, Avondale, Bagdad, Bapchule, Bellemont, Ben Lomond, Benson, Bisbee, Black Canyon City, Blue, Blue Gap, Bogue, Boulder Creek, Bouse, Bowie, Brookdale, Buckeye, Bullhead City, Bylas, Cameron, Camp Verde, Capitola, Carefree, Casa Grande, Cashion, Catalina, Cave Creek, Central, Chambers, Chandler, Chandler Heights, Chinle, Chino Valley, Chloride, Cibecue, Cibola, Clarkdale, Clay Springs, Claypool, Clifton, Cochise, Colorado City, Concho, Congress, Coolidge, Cornville, Cortaro, Cottonwood, Crown King, Dateland, Davenport, Dennehotso, Dewey, Dolan Springs, Douglas, Dragoon, Duncan, Eagar, Eckley, Eden, Ehrenberg, El Mirage, Elfrida, Elgin, Eloy, Felton, Flagstaff, Florence, Fontana Dam, Forest Lakes, Fort Apache, Fort Defiance, Fort Huachuca, Fort Mcdowell, Fort Mohave, Fort Thomas, Fountain Hills, Fredonia, Freedom, Gadsden, Ganado, Gila Bend, Gilbert, Glendale, Globe, Gold Canyon, Golden Valley, Goodyear, Grand Canyon, Gray Mountain, Green Valley, Greer, Hackberry, Happy Jack, Hayden, Heber, Hereford, Higley, Hill City, Holbrook, Hotevilla, Houck, Huachuca City, Hualapai, Humboldt, Idalia, Indian Wells, Iron Springs, Jerome, Joes, Joseph City, Kaibito, Kayenta, Keams Canyon, Kearny, Kingman, Kirk, Kirkland, Kykotsmovi Village, Lake Havasu City, Lake Montezuma, Lakeside, Laveen, Leupp, Litchfield Park, Littlefield, Lukachukai, Luke Afb, Lukeville, Lupton, Mammoth, Many Farms, Marana, Marble Canyon, Maricopa, Mayer, Mc Neal, Mcnary, Meadview, Mesa, Miami, Mohave Valley, Morenci, Morland, Mormon Lake, Morristown, Mount Hermon, Mount Lemmon, Munds Park, Naco, Nazlini, New River, Nogales, North Rim, Nutrioso, Oatman, Oracle, Overgaard, Page, Palo Verde, Paradise Valley, Parker, Parks, Patagonia, Paulden, Payson, Peach Springs, Pearce, Penokee, Peoria, Peridot, Petrified Forest Natl Pk, Phoenix, Picacho, Pima, Pine, Pinedale, Pinetop, Pinon, Pirtleville, Polacca, Pomerene, Poston, Prescott, Prescott Valley, Quartzsite, Queen Creek, Red Rock, Red Valley, Rillito, Rimrock, Rio Rico, Rio Verde, Robbinsville, Rock Point, Roll, Roosevelt, Round Rock, Sacaton, Safford, Sahuarita, Saint David, Saint Johns, Saint Michaels, Salome, San Carlos, San Luis, San Manuel, San Simon, Sanders, Santa Cruz, Sasabe, Sawmill, Scotts Valley, Scottsdale, Second Mesa, Sedona, Seligman, Sells, Shonto, Show Low, Sierra Vista, Skull Valley, Snowflake, Solomon, Somerton, Sonoita, Soquel, Springerville, Stanfield, Sun City, Sun City West, Sun Valley, Supai, Superior, Surprise, Tacna, Taylor, Teec Nos Pos, Tempe, Temple Bar Marina, Thatcher, Tolleson, Tombstone, Tonalea, Tonopah, Tonto Basin, Topawa, Topock, Tortilla Flat, Tsaile, Tuba City, Tubac, Tucson, Tumacacori, Vail, Valentine, Valley Farms, Vernon, Waddell, Watsonville, Wellton, Wenden, White Mountain Lake, Whiteriver, Wickenburg, Wikieup, Willcox, Williams, Willow Beach, Window Rock, Winkelman, Winslow, Wittmann, Woodruff, Wray, Yarnell, Young, Youngtown, Yucca, Yuma
We offer several complete auto detailing packages in Arizona starting at only $39*, tailored to fit any car owner's needs.
Schedule Your Service Today!
Questions? Call our customer support team at
888-507-5017
NEW! CarDetailing.com Gift Certificates
Give the gift of a clean and shiny ride to that special person on your list!
We provide gift certificates for all occasions and can send you a customized certificate
which you can print yourself, or we can send it directly to your recipient by email.
PURCHASE GIFT CERTIFICATE