Book a Mobile Detailing Specialist
in Dallas-Fort Worth!
Questions? Call our customer support team at 888-507-5017
4.79
Average Rating in Dallas-Fort Worth
Over 3460 services performed!
Everything is bigger in Texas! Dallas/Fort worth is one if our best regions with some of the best detailers in the business. Same day service is nearly assured and you will be delighted with our technicians attention to detail, hospitable attitudes and friendly disposition. Book today and see how we do it! Go Cowboys!
Our Happy Customers in Dallas-Fort Worth





"Absolutely wonderful job. I would recommend highly. Looked as good as when we drove them off the lot."
Carrie
from
Providence Village, TX
GOLD Detailing Package for 2020 Kia Sportage
GOLD Detailing Package for 2020 Kia Soul EV
Pet Hair Removal
Mon Jan 18, 2021





"The technician was awesome! He was very friendly while remaining professional and his work was exemplary. I could not be happier with the tech and the service."
Roger
from
Keller, TX
GOLD Detailing Package for 2019 Chevrolet Camaro
Sun Jan 17, 2021





"The technician worked hard and did a very good job"
Robert
from
Forney, TX
PLATINUM Detailing Package *MOST POPULAR* for 2018 Hyundai Sonata
Rain X Treatment
Fri Jan 15, 2021





"fantastic service all-around! "
Grace
from
Denton, TX
INTERIOR Only Detailing for 2014 Ford Focus
Basic Exterior Wash
Pet Hair Removal
Wed Jan 6, 2021





"Very personable, friendly, and paid attention to items I pointed out. Good job all around, including pointing out issues he encountered. Highly recommended and will use again. "
Charles
from
Cedar Hill, TX
PLATINUM Detailing Package *MOST POPULAR* for 2004 Dodge Durango
Tue Jan 5, 2021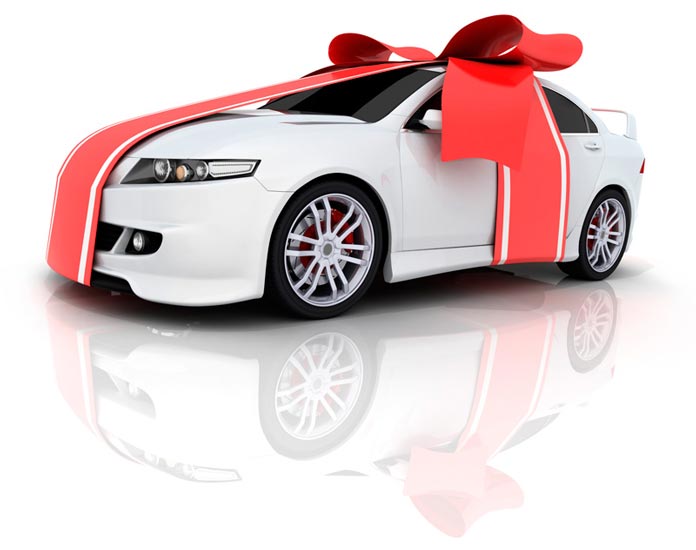 We proudly serve the following communities in Dallas-Fort Worth:
Addison, Adel, Aledo, Allen, Alvarado, Alvord, Andover, Anna, Appalachia, Argyle, Arlington, Arnett, Aubrey, Avalon, Azle, Bardwell, Bargersville, Bedford, Belknap, Bells, Big Clifty, Big Stone Gap, Blue Ridge, Boles, Booneville, Boons Camp, Bouton, Boyd, Bridgeport, Buffalo, Buncombe, Burleson, Butler, Caneyville, Carrollton, Carthage, Catharine, Cedar Hill, Celina, Centerview, Chico, Chilhowee, Clarkson, Clarksville, Clearview City, Cleburne, Coal Hill, Coeburn, Colleyville, Collinsville, Cook, Copeville, Coppell, Coralville, Crab Orchard, Crandall, Crowley, Cypress, Dallas, Dallas Center, Dawson, De Soto, Decatur, Denison, Dennis, Denton, Denver, Desoto, Dexter, Duncanville, East Point, East Stone Gap, Edgerton, Edinburgh, Elk Creek, Ellis, Elmo, Ennis, Era, Euless, Falls Of Rough, Fargo, Farmersville, Ferris, Flatgap, Flower Mound, Fordyce, Forney, Forreston, Fort Worth, Franklin, Fries, Frisco, Gage, Gainesville, Gardner, Garland, Godley, Gordonville, Goreville, Grand Prairie, Grandview, Granger, Grantsburg, Grapevine, Greenwood, Gunter, Hagarville, Hagerhill, Haltom City, Hartman, Haslet, Hays, Hills, Holden, Howe, Hurst, Hutchins, Independence, Iowa City, Irving, Italy, Ivan, Josephine, Joshua, Justin, Kaufman, Kaycee, Keaton, Keene, Keller, Kennedale, Kingsville, Kite, Knob Noster, Knoxville, Krum, Lake Dallas, Lamar, Lancaster, Laurel Bloomery, Lavon, Leander, Leeton, Leitchfield, Lewisville, Lillian, Linch, Linden, Lindsay, Little Elm, Lone Tree, Long Lane, Louisburg, Mabank, Mansfield, Marion Junction, Maypearl, Mc Kinney, Meally, Melissa, Mesquite, Midlothian, Milford, Millsap, Millwood, Minburn, Minter, Mountain City, Mouth Of Wilson, Muenster, Myra, Naval Air Station/ Jrb, Needham, Nevada, New Burnside, New Century, Newark, Nineveh, North Liberty, North Richland Hills, Oakdale, Oark, Oil Springs, Olathe, Orrville, Oxford, Ozark, Ozone, Paintsville, Palmer, Paradise, Peaster, Perry, Pfeifer, Pilot Point, Plano, Plantersville, Ponder, Poolville, Pottsboro, Pound, Princeton, Prosper, Red Oak, Redfield, Rhome, Rice, Richardson, Rio Vista, River, Roanoke, Rosser, Rosston, Rowlett, Sachse, Saddlestring, Sadler, Safford, Saint Paul, Sanger, Sardis, Schoenchen, Scurry, Seagoville, Selma, Shady Valley, Shattuck, Shawnee Mission, Sherman, Simpson, Sitka, Slidell, Solon, Southlake, Southmayd, Sparkman, Spring Hill, Springtown, Staffordsville, Stambaugh, Sterling, Stilwell, Stonega, Sunnyvale, Swisher, Tecumseh, Terrell, The Colony, Thelma, Tiffin, Tioga, Tom Bean, Trade, Trafalgar, Trout Dale, Tunas, Tunnel Hill, Tutor Key, Tyler, Urbana, Valley View, Van Alstyne, Van Lear, Van Meter, Venus, Victoria, Vienna, Volney, Walker, Warrensburg, Waukee, Waxahachie, Weatherford, West Van Lear, Westminster, Weston, Whiteland, Whiteman Air Force Base, Whitesboro, Whitetop, Whitewright, Whitt, Williamsport, Wilmer, Windyville, Wise, Wittensville, Woodward, Wrightsville, Wylie
We offer several complete auto detailing packages in Dallas-Fort Worth starting at only $39*, tailored to fit any car owner's needs.
Schedule Your Service Today!
Questions? Call our customer support team at
888-507-5017
NEW! CarDetailing.com Gift Certificates
Give the gift of a clean and shiny ride to that special person on your list!
We provide gift certificates for all occasions and can send you a customized certificate
which you can print yourself, or we can send it directly to your recipient by email.
PURCHASE GIFT CERTIFICATE