Book a Mobile Detailing Specialist
in Connecticut!
Questions? Call our customer support team at 888-507-5017
4.6
Average Rating in Connecticut
Over 1220 services performed!
Our Happy Customers in Connecticut





"Excellent service. Great job done. "
Scott
from
Wethersfield, CT
PLATINUM Detailing Package *MOST POPULAR* for 2021 Subaru Crosstrek
Pet Hair Removal
Wed May 25, 2022





William II
from
New Haven, CT
SUPER INTERIOR for 2008 Jaguar XK
Tue May 24, 2022





"The inside of my car looks and smells brand new!"
Carmit
from
East Haven, CT
INTERIOR Only Detailing for 2011 Infiniti FX35
Tue May 24, 2022





"My technician was lovely, arrived in perfect time per the selected window, worked with incredible speed, efficiency, and thoroughness, and made the entire encounter seamless. The interior came out just gorgeous! I've never used a mobile detailing service before; I can say now that it was worth every penny, and I will happily be patronizing detail.com again in future, as well as recommending it to everyone I know. If you could, please thank our service person again for all of his hard work! (One note: it might be helpful to customers if you provide a FAQ about gratuity. I provided a cash tip, but I am sure other patrons would love to know that they have that option electronically at the end of the service visit.) Thanks again for a stellar experience! "
JENNIFER
from
Hamden, CT
INTERIOR Only Detailing for 2019 Toyota Corolla
Tue May 24, 2022





"Want same detailer next time "
Christine
from
Eastford, CT
INTERIOR Only Detailing for 2015 GMC Acadia
Window Cleaning
Sat May 21, 2022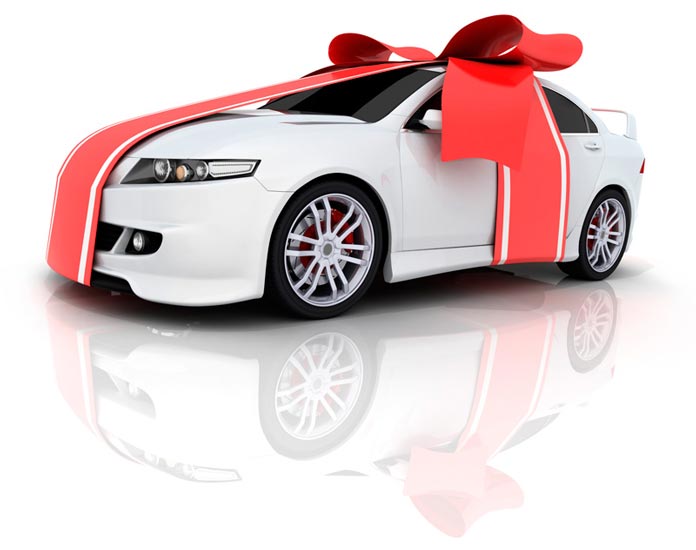 We proudly serve the following communities in Connecticut:
Abington, Acton, Amanda, Amston, Andover, Ansonia, Arlington, Arlington Heights, Ashby, Ashford, Ashland, Auburndale, Avenel, Avon, Ayer, Ballouville, Baltic, Baltimore, Bantam, Beacon Falls, Bedford, Bellows Falls, Belmont, Bethany, Bethel, Bethlehem, Billerica, Blair, Bloomfield, Bolton, Boston, Botsford, Boxborough, Bozrah, Branford, Brattleboro, Bremen, Bridgeport, Bridgewater, Bristol, Broad Brook, Brookfield, Brooklyn, Burlington, Cambridge, Cambridgeport, Canaan, Canal Winchester, Canterbury, Canton, Canton Center, Carlisle, Carroll, Carteret, Centerbrook, Central Village, Chaplin, Chelmsford, Cheshire, Chester, Chestnut Hill, Christchurch, Church View, Clinton, Cobalt, Colchester, Colebrook, Collinsville, Colonia, Columbia, Concord, Cornwall, Cornwall Bridge, Cos Cob, Coventry, Cranbury, Cromwell, Danbury, Danielson, Darien, Dayton, Dayville, Deep River, Deltaville, Derby, Devens, Dracut, Dunellen, Dunstable, Durham, East Berlin, East Brunswick, East Canaan, East Dover, East Glastonbury, East Granby, East Haddam, East Hampton, East Hartford, East Hartland, East Haven, East Killingly, East Lyme, East Windsor, East Windsor Hill, East Woodstock, Eastford, Easton, Edison, Ellington, Enfield, Essex, Everett, Fabyan, Fairfield, Falls Village, Farmington, Fords, Framingham, Gales Ferry, Gaylordsville, Georgetown, Gilman, Glasgo, Glastonbury, Goshen, Grafton, Granby, Greens Farms, Greenwich, Grosvenor Dale, Groton, Guilford, Haddam, Hadlyme, Hamden, Hampton, Hanover, Hanscom Afb, Hardyville, Hartfield, Hartford, Harwinton, Hawleyville, Hebron, Helmetta, Higganum, Highland Park, Holliston, Hopkinton, Hudson, Iselin, Ivoryton, Jacksonville, Jamaica, Jamesburg, Jenkinsville, Jewett City, Keasbey, Kendall Park, Kensington, Kent, Killingworth, Lakeside, Lakeville, Lancaster, Lebanon, Ledyard, Lexington, Lincoln, Litchfield, Lithopolis, Littleton, Locust Hill, Londonderry, Lowell, Madison, Malden, Manchester, Mansfield Center, Mansfield Depot, Marion, Marlboro, Marlborough, Maynard, Medford, Melrose, Meriden, Metuchen, Middle Haddam, Middlebury, Middlefield, Middlesex, Middletown, Milford, Milldale, Millersport, Milltown, Monmouth Junction, Monroe, Monticello, Montville, Moodus, Moosup, Morris, Mystic, Natick, Naugatuck, New Britain, New Brunswick, New Canaan, New Fairfield, New Hartford, New Haven, New London, New Milford, New Preston Marble Dale, New Town, Newfane, Newington, Newton, Newton Center, Newton Highlands, Newton Lower Falls, Newton Upper Falls, Newtonville, Newtown, Niantic, Nonantum, Norfolk, North Billerica, North Branford, North Brunswick, North Canton, North Chelmsford, North Franklin, North Granby, North Grosvenordale, North Haven, North Reading, North Stonington, North Westchester, North Windham, Northfield, Northford, Norwalk, Norwich, Nutting Lake, Oakdale, Oakville, Old Bridge, Old Greenwich, Old Lyme, Old Mystic, Old Saybrook, Oneco, Orange, Oxford, Parlin, Pawcatuck, Pepperell, Pequabuck, Perth Amboy, Pickerington, Pine Meadow, Pinehurst, Piscataway, Plainfield, Plainsboro, Plainville, Plantsville, Pleasant Valley, Pleasantville, Plymouth, Pomfret, Pomfret Center, Poquonock, Port Reading, Portland, Preston, Prospect, Putnam, Putney, Quaker Hill, Quinebaug, Reading, Redding, Redding Center, Redding Ridge, Ridgefield, Ridgeway, Rion, Riverside, Riverton, Rockfall, Rocky Hill, Rogers, Roxbury, Rushville, Salem, Salisbury, Saluda, Sandy Hook, Saxtons River, Sayreville, Scotland, Sewaren, Seymour, Sharon, Shelton, Sherborn, Sherman, Shirley, Simsbury, Somers, Somersville, Somerville, South Amboy, South Britain, South Glastonbury, South Kent, South Londonderry, South Lyme, South Newfane, South Plainfield, South River, South Willington, South Windham, South Windsor, South Woodstock, Southbury, Southington, Southport, Spotswood, Stafford, Stafford Springs, Staffordville, Stamford, Sterling, Stevenson, Stoneham, Stonington, Storrs Mansfield, Stoutsville, Stow, Stratford, Sudbury, Suffield, Sugar Grove, Taconic, Taftville, Tariffville, Terryville, Tewksbury, Thomaston, Thompson, Thurston, Tolland, Topping, Torrington, Townsend, Townshend, Trumbull, Tyngsboro, Uncasville, Unionville, Urbanna, Vernon, Vernon Rockville, Versailles, Village Of Nagog Woods, Voluntown, Waban, Wake, Wakefield, Wallingford, Waltham, Wardsboro, Washington, Washington Depot, Water View, Waterbury, Waterford, Watertown, Wauregan, Waverley, Wayland, Weatogue, West Cornwall, West Dover, West Dummerston, West Granby, West Groton, West Halifax, West Hartford, West Hartland, West Haven, West Medford, West Mystic, West Newton, West Rushville, West Simsbury, West Suffield, West Townsend, West Townshend, West Wardsboro, Westbrook, Westford, Westminster, Westminster Station, Weston, Westport, Wethersfield, White Oak, Whitingham, Williamsville, Willimantic, Willington, Wilmington, Wilton, Winchester, Winchester Center, Windham, Windsor, Windsor Locks, Winnsboro, Winsted, Woburn, Wolcott, Woodbridge, Woodbury, Woodstock, Woodstock Valley, Woodville, Yantic
We offer several complete auto detailing packages in Connecticut starting at only $39*, tailored to fit any car owner's needs.
Schedule Your Service Today!
Questions? Call our customer support team at
888-507-5017
NEW! CarDetailing.com Gift Certificates
Give the gift of a clean and shiny ride to that special person on your list!
We provide gift certificates for all occasions and can send you a customized certificate
which you can print yourself, or we can send it directly to your recipient by email.
PURCHASE GIFT CERTIFICATE