Book a Mobile Detailing Specialist
in Jacksonville!
Questions? Call our customer support team at 888-507-5017
4.76
Average Rating in Jacksonville
Over 580 services performed!
Our Happy Customers in Jacksonville





"William did an awesome job! I will request him again!"
Elizabeth
from
Fernandina Beach, FL
SILVER Detailing Package for 2014 Nissan Murano
Rain X Treatment
Headlight Restoration
Sun Jan 24, 2021





"Treated my car with great care "
Cherry
from
Saint Augustine, FL
GOLD Detailing Package for 2008 Porsche 911
Polymer Sealant
Tue Dec 15, 2020





Shirley
from
Orange Park, FL
PLATINUM Detailing Package *MOST POPULAR* for 2010 Nissan Rogue
Thu Dec 10, 2020





"I requested same day service which I received. The gentlemen were prompt and ready to work. They did a great job and answered all of my questions. "
Susan
from
Jacksonville, FL
PLATINUM Detailing Package *MOST POPULAR* for 2013 Lexus RX350
Thu Dec 3, 2020





"Your technician was excellent,, friendly, knowledgeable and we had a great conversation. Wish him the best with his family. I got to see the sonogram. "
TED
from
Middleburg, FL
Motorcycle Detailing Package for 2008 Harley-Davidson Dyna
Thu Dec 3, 2020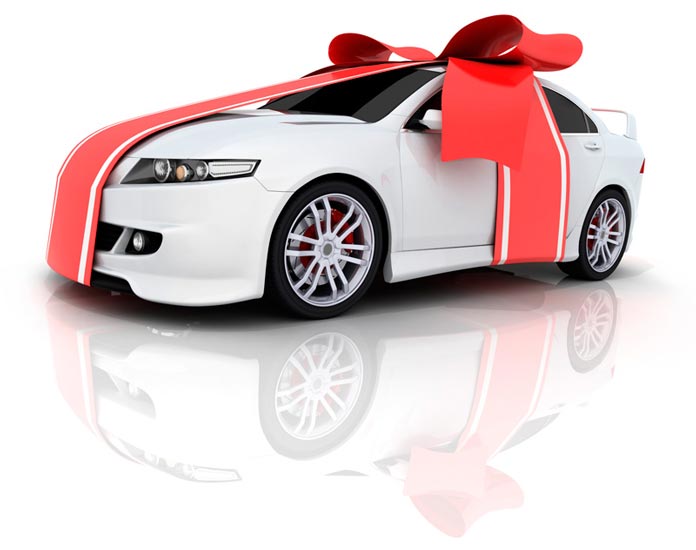 We proudly serve the following communities in Jacksonville:
Albertson, Ashland, Atlantic Beach, Baker, Baldwin, Barnesville, Bayville, Bellevue, Bellmore, Benavides, Bentree, Bethpage, Bickmore, Big Creek, Bluegrove, Bluffton, Bomont, Bowling Green, Brasstown, Brazil, Bryceville, Burbank, Byers, Callahan, Carbon, Carle Place, Cedarbluff, Cedarhurst, Celina, Centerpoint, Clay, Clay Center, Clay City, Coalmont, Comstock, Concepcion, Corning, Cory, Cragford, Datto, Delta, Deweese, Dickens, Dille, Dilworth, Doctors Inlet, Duck, East Meadow, East Norwich, East Rockaway, Edgar, Elkton, Elmont, Eriline, Everly, Excelsior Springs, Fairfield, Fall Rock, Farmingdale, Felton, Fernandina Beach, Flora, Floral Park, Fort Gaines, Fostoria, Franklin Square, Freeport, Freer, Garden City, Garrard, Georgetown, Gillett Grove, Glen, Glen Cove, Glen Head, Glenvil, Glenwood Landing, Glyndon, Goose Rock, Great Neck, Green, Green Cove Springs, Greenvale, Greenville, Greenway, Harmony, Harvard, Hastings, Hawley, Hayesville, Hempstead, Henrietta, Hewlett, Hicksville, Hilliard, Hima, Hitterdal, Hollins, Holt, Indore, Ingraham, Inland, Inwood, Iola, Irene, Island Park, Ivydale, Jacksonville, Jacksonville Beach, Jericho, Kansas City, Kearney, Keystone Heights, Knightsville, Knobel, Lake Geneva, Lawrence, Levittown, Liberty, Lineville, Lizemores, Locust Valley, Long Beach, Longford, Louisville, Lynbrook, Malverne, Manchester, Manhasset, Massapequa, Massapequa Park, Maysel, Mc Dougal, Meckling, Merrick, Middleburg, Mill Neck, Millerville, Mineola, Missouri City, Montpelier, Moorhead, Morganville, Mosby, Moss, Nebo, Neptune Beach, New Hyde Park, Oceanside, Old Bethpage, Old Westbury, Oneida, Ong, Orange Park, Ovapa, Oyster Bay, Peach Orchard, Penney Farms, Peterson, Petrolia, Pheba, Piggott, Plainview, Point Lookout, Poland, Pollard, Ponte Vedra Beach, Port Washington, Procious, Realitos, Rector, Rockville Centre, Roosevelt, Roslyn, Roslyn Heights, Royal, Sabin, Sailor Springs, Saint Augustine, Saint Francis, San Diego, Saronville, Sea Cliff, Seaford, Sextons Creek, Smithville, Spencer, Staunton, Success, Sutton, Syosset, Trumbull, Ulen, Uniondale, Valley Fork, Valley Stream, Vermillion, Wakefield, Wakonda, Wallback, Wantagh, Warne, Webb, West Hempstead, West Point, Westbury, Widen, Williston Park, Woodbury, Woodmere, Xenia, Yulee
We offer several complete auto detailing packages in Jacksonville starting at only $39*, tailored to fit any car owner's needs.
Schedule Your Service Today!
Questions? Call our customer support team at
888-507-5017
NEW! CarDetailing.com Gift Certificates
Give the gift of a clean and shiny ride to that special person on your list!
We provide gift certificates for all occasions and can send you a customized certificate
which you can print yourself, or we can send it directly to your recipient by email.
PURCHASE GIFT CERTIFICATE