Book a Mobile Detailing Specialist
in Atlanta!
Questions? Call our customer support team at 888-507-5017
4.76
Average Rating in Atlanta
Over 2820 services performed!
HOTlanta, the ATL, A-town- We have you covered. The greater Atlanta area is one if our best regions with some of the best detailers in the business. Same day service is nearly assured and you will be delighted with our technicians attention to detail, hospitable attitudes and friendly disposition. Book today and see how we do it!
Our Happy Customers in Atlanta





"Very good work from a very nice man! "
Klaus
from
Cumming, GA
INTERIOR Only Detailing for 2020 Kia Sorento
Sat May 21, 2022





"My daughter vomited all over the backseat. In between the seats. Around the buckle attachments. Beyond the floor mats and under the plastic covers for the tracks. I did what I could with bleach wipes and a sponge for at least an jour. But come morning it still smelled. Today I had it detailed. They came to my house which was great because driving in that car would make someone vomit. The person who came was great. He was here for over 3 hours. Every crevice was clean. The plastic covers were clean. He was friendly and he got every speck of vomit out. Oh and years of dirt and snack crumbs too. Fantastic service. Next time hopefully for just a deep clean.. "
Sabrina
from
Decatur, GA
INTERIOR Only Detailing for 2015 Infiniti Q60
Fri May 20, 2022





Roxanne
from
Lawrenceville, GA
GOLD Detailing Package for 2017 Mazda CX-5
Fri May 20, 2022





"Matthew and DJ did a fantastic job!!"
Kristin
from
Suwanee, GA
PLATINUM Detailing Package *MOST POPULAR* for 2015 Lincoln Navigator
Fri May 20, 2022





"Great job very pleasant person to talk and have around great personal and very professional "
Luis
from
Marietta, GA
Motorcycle Detailing Package for 2003 Harley-Davidson Softail
Fri May 20, 2022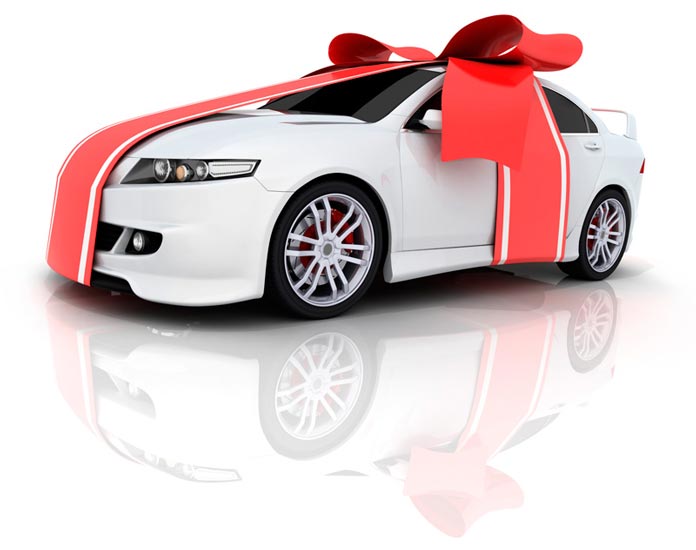 We proudly serve the following communities in Atlanta:
Abbeville, Acworth, Akron, Alexandria, Alpha, Alpharetta, Amity, Andover, Annawan, Antwerp, APO, Archbold, Ashley, Astoria, Athens, Atkinson, Atlanta, Auburn, Austell, Avon, Avondale Estates, Axton, Bassett, Belews Creek, Bethania, Bethlehem, Bexar, Big Cove Tannery, Bishop Hill, Blairstown, Broadalbin, Bryant, Buchanan, Buford, Burnt Cabins, Butler, Calhoun, Cambridge, Camp, Campbellsburg, Canton, Caroga Lake, Cecil, Clare, Clarkdale, Clarksdale, Clarkston, Clemmons, Clinton, Collinsville, Colona, Colton, Como, Conley, Conyers, Cortland, Corunna, Cottage Grove, Crossville, Crystal Spring, Cuba, Cumming, Dacula, Dallas, Dawson, Decatur, Deepwater, Dekalb, Delong, Delta, Deshler, Dowelltown, Duluth, Dunfermline, Dunreith, Edgewood, Elizabeth, Elkader, Elkport, Ellenwood, Ellisville, Eminence, Esmond, Fairburn, Fairport, Fairview, Farmersburg, Farmington, Fayette, Fiatt, Fieldale, Forest Park, Fort Littleton, Fort Payne, Fulton, Fyffe, Galva, Garber, Garnavillo, Garrett, Geneseo, Genoa, Gepp, Geraldine, Glencoe, Gloversville, Grass Creek, Grayson, Greensboro, Grelton, Groveoak, Grover Hill, Guttenberg, Hamler, Hampton, Harrisonville, Haviland, Headland, Henagar, Henry, Hickman, Hillsboro, Hinckley, Hiram, Holgate, Hooppole, Hustontown, Ider, Ipava, Johnstown, Jonesboro, Kennard, Kennesaw, Kernersville, Kewanee, Kewanna, Kingston, Kirkland, Knightstown, Latty, Lawrenceville, Leiters Ford, Lewistown, Lewisville, Liberty, Liberty Center, Lilburn, Lithonia, Littleport, Liverpool, Lockport, Locust Grove, Loganville, London Mills, Lovejoy, Luana, Lynn Center, Lyons, Mableton, Malinta, Malta, Mammoth Spring, Mansfield, Marietta, Marquette, Mayfield, Maysville, Mc Clure, Mc Connellsburg, Mc Gregor, Mcdonough, Melrose, Mentone, Metamora, Middletown, Moko, Monona, Montrose, Mooreland, Morrow, Mount Pleasant, Mount Summit, Mount Union, Napoleon, Needmore, New Bavaria, New Castle, New Lisbon, New London, Newville, Norcross, Norris, North Buena Vista, Northville, Oakwood, Okolona, Olds, Opheim, Orion, Osborn, Osco, Palmetto, Paris, Paulding, Payne, Pendleton, Pettisville, Pfafftown, Pine Lake, Pleasureville, Port Royal, Powder Springs, Puryear, Rainsville, Red Oak, Redan, Rex, Ridgeville Corners, Ridgeway, Riverdale, Rochester, Rome, Roswell, Rural Hall, Saint David, Saint Joe, Saint Olaf, Salem, Sandwich, Scottdale, Shabbona, Shirley, Shorterville, Smithfield, Smithville, Smyrna, Snellville, Somonauk, Spencer, Spencerville, Spiceland, Springport, Springville, Stanleytown, Stewartsville, Stockbridge, Stone Mountain, Stratford, Straughn, Strawberry Point, Sturkie, Sulphur, Sulphur Springs, Suwanee, Swanton, Swedesburg, Sycamore, Sylvania, Table Grove, Tobaccoville, Tucker, Turners Station, Union City, Union Star, Urich, Valley Head, Vermont, Viola, Volga, Walkertown, Warfordsburg, Waterfall, Waterloo, Waterman, Wauseon, Wayland, Weatherby, Wells Tannery, Windsor, Winfield, Winston Salem, Woodhull
We offer several complete auto detailing packages in Atlanta starting at only $39*, tailored to fit any car owner's needs.
Schedule Your Service Today!
Questions? Call our customer support team at
888-507-5017
NEW! CarDetailing.com Gift Certificates
Give the gift of a clean and shiny ride to that special person on your list!
We provide gift certificates for all occasions and can send you a customized certificate
which you can print yourself, or we can send it directly to your recipient by email.
PURCHASE GIFT CERTIFICATE