Book a Mobile Detailing Specialist
in Atlanta!
Questions? Call our customer support team at 888-507-5017
4.76
Average Rating in Atlanta
Over 3050 services performed!
HOTlanta, the ATL, A-town- We have you covered. The greater Atlanta area is one if our best regions with some of the best detailers in the business. Same day service is nearly assured and you will be delighted with our technicians attention to detail, hospitable attitudes and friendly disposition. Book today and see how we do it!
Our Happy Customers in Atlanta





"Great service price too high for seniors on fixed income"
Alfred
from
Locust Grove, GA
INTERIOR Only Detailing for 2003 Ford Taurus
Sat Jan 28, 2023





Cassondra
from
Dallas, GA
INTERIOR Only Detailing for 2018 Hyundai Santa Fe Sport
Fri Jan 27, 2023





"Dr. Detail (Tim) did an excellent job! Recommend highly."
Nathan
from
Acworth, GA
INTERIOR Only Detailing for 2006 Cadillac Escalade
Thu Jan 19, 2023





Grey
from
Atlanta, GA
INTERIOR Only Detailing for 2020 Nissan Rogue
Thu Jan 19, 2023





Sanarr
from
Ellenwood, GA
GOLD Detailing Package for 2022 Toyota Camry
Mon Jan 16, 2023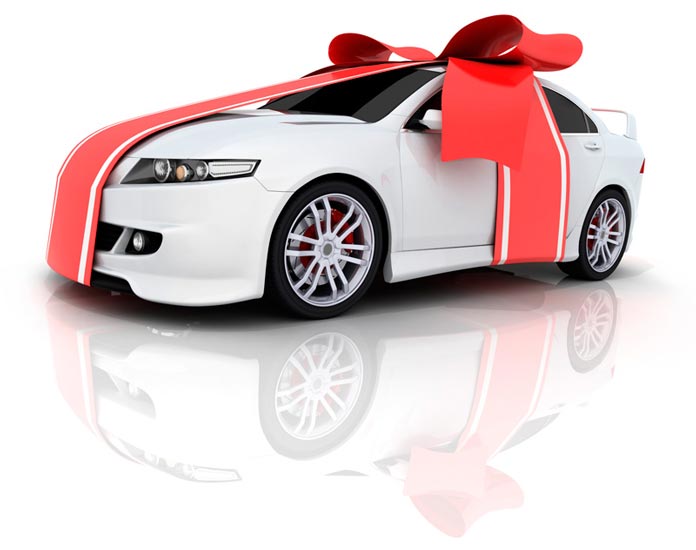 We proudly serve the following communities in Atlanta:
Abbeville, Acworth, Akron, Alexandria, Alpha, Alpharetta, Amity, Andover, Annawan, Antwerp, APO, Archbold, Ashley, Astoria, Athens, Atkinson, Atlanta, Auburn, Austell, Avon, Avondale Estates, Axton, Bassett, Belews Creek, Bethania, Bethlehem, Bexar, Big Cove Tannery, Bishop Hill, Blairstown, Broadalbin, Bryant, Buchanan, Buford, Burnt Cabins, Butler, Calhoun, Cambridge, Camp, Campbellsburg, Canton, Caroga Lake, Cecil, Clare, Clarkdale, Clarksdale, Clarkston, Clemmons, Clinton, Collinsville, Colona, Colton, Como, Conley, Conyers, Cortland, Corunna, Cottage Grove, Crossville, Crystal Spring, Cuba, Cumming, Dacula, Dallas, Dawson, Decatur, Deepwater, Dekalb, Delong, Delta, Deshler, Dowelltown, Duluth, Dunfermline, Dunreith, Edgewood, Elizabeth, Elkader, Elkport, Ellenwood, Ellisville, Eminence, Esmond, Fairburn, Fairport, Fairview, Farmersburg, Farmington, Fayette, Fiatt, Fieldale, Forest Park, Fort Littleton, Fort Payne, Fulton, Fyffe, Galva, Garber, Garnavillo, Garrett, Geneseo, Genoa, Gepp, Geraldine, Glencoe, Gloversville, Grass Creek, Grayson, Greensboro, Grelton, Groveoak, Grover Hill, Guttenberg, Hamler, Hampton, Harrisonville, Haviland, Headland, Henagar, Henry, Hickman, Hillsboro, Hinckley, Hiram, Holgate, Hooppole, Hustontown, Ider, Ipava, Johnstown, Jonesboro, Kennard, Kennesaw, Kernersville, Kewanee, Kewanna, Kingston, Kirkland, Knightstown, Latty, Lawrenceville, Leiters Ford, Lewistown, Lewisville, Liberty, Liberty Center, Lilburn, Lithonia, Littleport, Liverpool, Lockport, Locust Grove, Loganville, London Mills, Lovejoy, Luana, Lynn Center, Lyons, Mableton, Malinta, Malta, Mammoth Spring, Mansfield, Marietta, Marquette, Mayfield, Maysville, Mc Clure, Mc Connellsburg, Mc Gregor, Mcdonough, Melrose, Mentone, Metamora, Middletown, Moko, Monona, Montrose, Mooreland, Morrow, Mount Pleasant, Mount Summit, Mount Union, Napoleon, Needmore, New Bavaria, New Castle, New Lisbon, New London, Newville, Norcross, Norris, North Buena Vista, Northville, Oakwood, Okolona, Olds, Opheim, Orion, Osborn, Osco, Palmetto, Paris, Paulding, Payne, Pendleton, Pettisville, Pfafftown, Pine Lake, Pleasureville, Port Royal, Powder Springs, Puryear, Rainsville, Red Oak, Redan, Rex, Ridgeville Corners, Ridgeway, Riverdale, Rochester, Rome, Roswell, Rural Hall, Saint David, Saint Joe, Saint Olaf, Salem, Sandwich, Scottdale, Shabbona, Shirley, Shorterville, Smithfield, Smithville, Smyrna, Snellville, Somonauk, Spencer, Spencerville, Spiceland, Springport, Springville, Stanleytown, Stewartsville, Stockbridge, Stone Mountain, Stratford, Straughn, Strawberry Point, Sturkie, Sulphur, Sulphur Springs, Suwanee, Swanton, Swedesburg, Sycamore, Sylvania, Table Grove, Tobaccoville, Tucker, Turners Station, Union City, Union Star, Urich, Valley Head, Vermont, Viola, Volga, Walkertown, Warfordsburg, Waterfall, Waterloo, Waterman, Wauseon, Wayland, Weatherby, Wells Tannery, Windsor, Winfield, Winston Salem, Woodhull
We offer several complete auto detailing packages in Atlanta starting at only $39*, tailored to fit any car owner's needs.
Schedule Your Service Today!
Questions? Call our customer support team at
888-507-5017
NEW! CarDetailing.com Gift Certificates
Give the gift of a clean and shiny ride to that special person on your list!
We provide gift certificates for all occasions and can send you a customized certificate
which you can print yourself, or we can send it directly to your recipient by email.
PURCHASE GIFT CERTIFICATE