Book a Mobile Detailing Specialist
in Virginia!
Questions? Call our customer support team at 888-507-5017

• Markus
from
Seaford, VA
: completed their service!

• Travis
from
Virginia Beach, VA
: scheduled their service!

• Travis
from
Virginia Beach, VA
: requested their service!

• Mandi
from
Chesapeake, VA
: completed their service!

• Daisy
from
FAIRFAX, VA
: requested their service!

• Jennifer
from
Newport News, VA
: scheduled their service!

• Billy
from
Bristow, VA
: completed their service!

• Angelique
from
Virginia Beach, VA
: requested their service!

• Nadine
from
Haymarket, VA
: requested their service!

• Daisy
from
FAIRFAX, VA
: requested their service!

• Brian
from
Alexandria, VA
: rated their service 5 of 5!

• Brian
from
Alexandria, VA
: completed their service!

• Markus
from
Seaford, VA
: scheduled their service!

• Markus
from
Seaford, VA
: requested their service!

• Leira
from
FREDERICKSBURG, VA
: completed their service!

• Billy
from
Bristow, VA
: scheduled their service!

• Billy
from
Bristow, VA
: requested their service!

• Brooke
from
Stephens City, VA
: completed their service!

• Brooke
from
Stephens City, VA
: scheduled their service!

• Brooke
from
Stephens City, VA
: requested their service!

• Leira
from
FREDERICKSBURG, VA
: scheduled their service!

• Leira
from
FREDERICKSBURG, VA
: requested their service!

• Leira
from
FREDERICKSBURG, VA
: requested their service!

• Leira
from
FREDERICKSBURG, VA
: requested their service!

• Vinny
from
Williamsburg, VA
: completed their service!

• John
from
Nokesville, VA
: completed their service!

• Katherine
from
Portsmouth, VA
: scheduled their service!

• Timothy
from
Colonial Beach, VA
: rated their service 5 of 5!

• Timothy
from
Colonial Beach, VA
: completed their service!

• Scott
from
Jeffersonton, VA
: completed their service!

• Brian
from
Alexandria, VA
: scheduled their service!

• Brian
from
Alexandria, VA
: requested their service!

• Richard
from
Alexandria, VA
: requested their service!

• Brooke
from
Stephens City, VA
: rated their service 5 of 5!

• Brooke
from
Stephens City, VA
: requested their service!

• John
from
Nokesville, VA
: scheduled their service!

• Matthew
from
Reston, VA
: rated their service 5 of 5!

• John
from
Nokesville, VA
: requested their service!

• Matthew
from
Reston, VA
: completed their service!

• Therick
from
Fredericksburg, VA
: rated their service 4.5 of 5!

• Therick
from
Fredericksburg, VA
: completed their service!

• Timothy
from
Colonial Beach, VA
: scheduled their service!

• Timothy
from
Colonial Beach, VA
: requested their service!

• Matthew
from
Reston, VA
: scheduled their service!

• Matthew
from
Reston, VA
: requested their service!

• Matthew
from
Reston, VA
: scheduled their service!

• Matthew
from
Reston, VA
: requested their service!

• Richard
from
Alexandria, VA
: scheduled their service!

• Richard
from
Alexandria, VA
: requested their service!

• Vinny
from
Williamsburg, VA
: scheduled their service!
4.71
Average Rating in Virginia
Over 3050 services performed!
Our Happy Customers in Virginia





Brian
from
Alexandria, VA
SUPER PLATINUM for 2018 Volkswagen Atlas
Wed Jan 13, 2021





"Great job, I'd like to use the same guy in the future"
Timothy
from
Colonial Beach, VA
PLATINUM Detailing Package *MOST POPULAR* for 2016 Toyota Tacoma
Sun Jan 10, 2021





Matthew
from
Reston, VA
SILVER Detailing Package for 2020 Volvo S60
Floor Mat Cleaning
Sat Jan 9, 2021





"Car hasn't shined like this since I purchased it!"
Therick
from
Fredericksburg, VA
INTERIOR Only Detailing for 2014 Chevrolet Traverse
Basic Exterior Wash
Sat Jan 9, 2021





Joanna
from
Alexandria, VA
SILVER Detailing Package for 2016 Mini Cooper
Mon Jan 4, 2021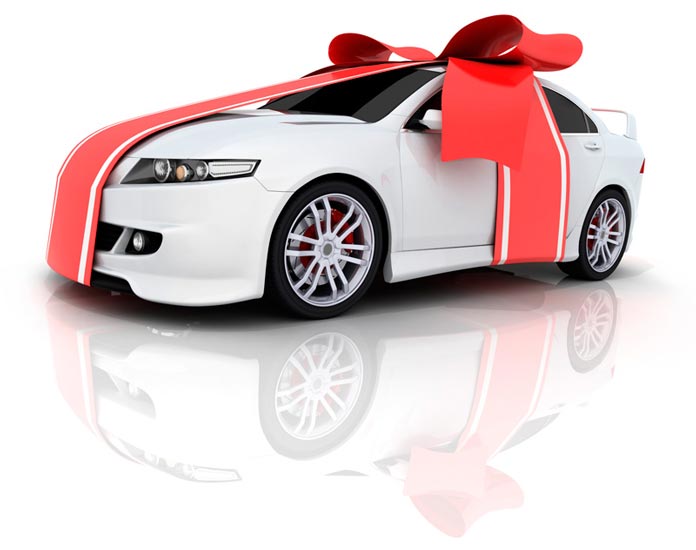 We proudly serve the following communities in Virginia:
Abbeville, Abingdon, Abington, Accomac, Achilles, Ackermanville, Ackworth, Acme, Acra, Acton, Adamant, Adamsburg, Adamstown, Addieville, Addison, Adirondack, Afton, Agency, Aiken, Ailey, Ainsworth, Airville, Akin, Akron, Alamo, Alberta, Alder, Aldie, Aleppo, Alexander, Alexandria, Alfred, Alhambra, Aliso Viejo, Alix, Allamuchy, Allen, Allenport, Allenton, Alma, Alpha, Alsey, Alston, Altavista, Alton, Altus, Alum Bank, Alva, Alvaton, Alverton, Alvord, Amberson, Ambler, Amboy, Amelia Court House, Amesbury, Amherst, Amissville, Amity, Amlin, Ammon, Amonate, Amsterdam, Anaheim, Anderson, Andover, Aneta, Angie, Annandale, Annawan, Anton, Apalachicola, Apollo, Apopka, Appalachia, Appomattox, Ararat, Arcadia, Arcola, Ardara, Arden, Ardmore, Argyle, Ark, Arlington, Arlington Heights, Armbrust, Armington, Armuchee, Aroda, Arona, Arrington, Artemas, Arvonia, Asbury, Ash, Ash Grove, Ashaway, Ashburn, Ashby, Ashfield, Ashland, Ashley, Ashton, Assawoman, Athens, Athol, Atkins, Atkinson, Atlantic, Atlasburg, Atwood, Aubrey, Auburn, Auburn University, Auburndale, Audubon, Augusta, Augusta Springs, Auriesville, Aurora, Austin, Austinville, Auxier, Avalon, Avella, Avenel, Averill, Avon, Avonmore, Axton, Ayer, Aylett, Bacova, Bailey Island, Baileyville, Bainbridge, Bakers Mills, Bakers Summit, Bakersfield, Bakerton, Bala Cynwyd, Baldwyn, Banco, Bandy, Bangor, Banks, Banner, Bar Mills, Barboursville, Bardstown, Barhamsville, Barlow, Barnes, Barnesville, Barre, Barren Springs, Bart, Bartlesville, Bartlett, Baskerville, Baskin, Bassett, Bastian, Basye, Bates, Batesville, Bath, Battery Park, Battle Creek, Bausman, Bayport, Bealeton, Beallsville, Beals, Bear Lake, Beattyville, Beaufort, Beaumont, Beaver, Beaverdam, Beaverton, Bedford, Bee, Beech Bluff, Beech Grove, Beecher Falls, Belden, Belgrade, Bell Buckle, Bellamy, Bellbrook, Belle Haven, Belle Plaine, Belleville, Bellevue, Bellflower, Bells, Bellvale, Belmont, Belpre, Belspring, Belvidere, Ben Hur, Bena, Benedict, Bennet, Bent Mountain, Bentleyville, Benton, Bentonville, Berea, Berger, Bergton, Bernardston, Berryville, Berwick, Bethalto, Bethany Beach, Bethel, Bethesda, Bethlehem, Betsy Layne, Bettendorf, Beverly, Bevington, Bevinsville, Biddeford, Biddeford Pool, Big Cabin, Big Clifty, Big Island, Big Pool, Big Rock, Big Stone Gap, Bighill, Billerica, Birchleaf, Bird In Hand, Birdsnest, Biscoe, Bishop, Bishop Hill, Bishopville, Blacklick, Blacksburg, Blackstone, Blackwater, Blair, Blairs, Blairstown, Blanchard, Bland, Block Island, Blodgett, Bloomfield, Blooming Grove, Bloomingdale, Bloomington, Bloxom, Blue Ball, Blue Bell, Blue Grass, Blue Ridge, Blue Ridge Summit, Blue River, Bluefield, Bluejacket, Bluemont, Bluffs, Blythe, Bobtown, Boca Grande, Bogalusa, Bogard, Bohannon, Boiling Springs, Bois D Arc, Boissevain, Bokeelia, Boles, Boligee, Bolivar, Bolivia, Bolton Landing, Bombay, Bonita Springs, Boones Mill, Boonsboro, Boston, Bosworth, Bouckville, Bovard, Bowdon, Bowdon Junction, Bowersville, Bowling Green, Bowmansdale, Bowmansville, Boxborough, Boxford, Boyce, Boyd, Boyds, Boydton, Boykins, Bracey, Braddock Heights, Braddyville, Bradenville, Bradford, Bradshaw, Brainardsville, Branch, Branchville, Brandon, Brandy Station, Brant Lake, Brave, Brea, Breaks, Breda, Breezewood, Bremo Bluff, Brenham, Brice, Brickeys, Bridge City, Bridgeport, Bridgeton, Bridgeville, Bridgewater, Bridgton, Brighton, Brightwood, Bringhurst, Brinklow, Bristol, Bristow, Broad Run, Broadford, Broadway, Brodnax, Brogue, Bronston, Brooke, Brookeville, Brookfield, Brookline Station, Brookneal, Brookton, Brookville, Brownsboro, Brownsburg, Brownstown, Brownsville, Bruceton, Brucetown, Bruington, Brunswick, Brushton, Bryn Athyn, Buchanan, Buckeystown, Buckingham, Buckland, Buckner, Bude, Buena Park, Buena Vista, Buffalo, Buffalo Junction, Buffalo Mills, Buford, Bulger, Bullville, Bumpass, Bunker Hill, Bunn, Burgess, Burgettstown, Burke, Burkes Garden, Burkesville, Burkeville, Burkittsville, Burlington, Burnside, Burr Hill, Burrows, Burton, Burtonsville, Bustins Island, Butler, Buttzville, Buxton, Byfield, Bypro, Cabin John, Cabot, Caddo Gap, Cadet, Cairo, Calabash, Calais, Caldwell, Caledonia, Calhoun, California, Callands, Callao, Callaway, Calumet, Calvert, Calverton, Camak, Cambridge, Camden, Cameron, Camp Hill, Campaign, Campbell, Campbell Hall, Campbellsburg, Cana, Canaan, Canajoharie, Canastota, Candia, Candor, Canehill, Caney, Caneyville, Canon, Canonsburg, Canton, Cape Charles, Cape Coral, Cape Elizabeth, Cape Neddick, Cape Porpoise, Capeville, Capistrano Beach, Capron, Captiva, Cardinal, Caret, Carlisle, Carlton, Carmichaels, Carnesville, Carolina, Carrabelle, Carrboro, Carroll, Carrollton, Carrsville, Carson, Carteret, Cartersville, Caryville, Casanova, Cascade, Casco, Castleton, Castlewood, Catawba, Catawissa, Catharpin, Catlett, Catskill, Cave Spring, Cavetown, Cazenovia, Cecil, Cedar Bluff, Cedar Grove, Cedars, Cedarville, Center Conway, Center Cross, Center Ossipee, Center Sandwich, Center Tuftonboro, Centerbrook, Central, Central Valley, Centreville, Ceres, Chadwick, Chaffee, Chambersburg, Champion, Champlain, Chandlers Valley, Changewater, Chantilly, Chapel Hill, Chapin, Chaplin, Chappell Hill, Charlemont, Charleroi, Charles City, Charleston, Charlestown, Charlotte, Charlotte Court House, Charlottesville, Chase, Chase City, Chateaugay, Chatham, Chatom, Chebeague Island, Check, Chelmsford, Chelsea, Cheltenham, Cheraw, Cheriton, Cherryfield, Cherryvale, Cherryville, Chesapeake, Chester, Chester Gap, Chesterfield, Chestertown, Chestnut Hill, Chevy Chase, Chewsville, Chico, Chilhowie, Chincoteague Island, Chipley, Chittenango, Chocorua, Christchurch, Christiana, Christiansburg, Christmas, Christopher, Chuckey, Church Road, Church View, Churchville, Churdan, Circleville, Clarcona, Claremont, Clarendon, Claridge, Clarinda, Clarksboro, Clarksburg, Clarkson, Clarksville, Claudville, Claysville, Clayton, Clear Brook, Clear Spring, Clearville, Clemons, Cleveland, Cleverdale, Cliff Island, Clifford, Clifton, Climax, Clinchco, Clinton, Clintwood, Clockville, Clover, Cloverdale, Cluster Springs, Coal Center, Coal Run, Coal Township, Cobalt, Cobbs Creek, Codorus, Coeburn, Coello, Coffeen, Coffeeville, Coffeyville, Coila, Coin, Cokeburg, Colbert, Coleman Falls, Coles Point, Colgate, College Springs, College Station, Collegeville, Collinsville, Colmar, Colona, Colonia, Colonial Beach, Colonial Heights, Colrain, Colton, Columbia, Columbia Falls, Columbus, Columbus City, Columbus Junction, Colwell, Combs, Comer, Commerce, Como, Compton, Comstock, Concord, Conestoga, Connell, Conroe, Conshohocken, Constable, Conway, Coon Rapids, Cooper, Coosa, Copan, Cope, Copper Hill, Corbin, Cordova, Corinth, Cornelius, Cornish, Cornwall, Cornwall On Hudson, Cornwallville, Corona Del Mar, Cossayuna, Costa Mesa, Cottage Grove, Cottage Hills, Cottonton, Coulter, Courtland, Covesville, Covington, Cowan, Coxs Creek, Coxsackie, Crab Orchard, Crabtree, Craddockville, Craigsville, Craley, Cranbury, Crawfordsville, Creamery, Creswell, Creve Coeur, Crewe, Criders, Crimora, Cripple Creek, Critz, Crocker, Crockett, Cromwell, Cross Junction, Crossville, Crown Point, Crowville, Crozet, Crozier, Crucible, Crystal Hill, Cuddebackville, Cullen, Culpeper, Cumberland, Cumberland Center, Cumberland Foreside, Cumming, Cumnock, Cunningham, Cutler, Cypress, Dagsboro, Dahlen, Dahlgren, Daisytown, Daleville, Dallastown, Dalmatia, Damascus, Dammeron Valley, Dana, Dana Point, Danforth, Danielsville, Dante, Danvers, Danville, Darlington, Darragh, Davenport, Davey, David, Davidson, Davis Wharf, Davisboro, Dayton, De Kalb, De Ruyter, De Witt, Dearing, Decatur, Decherd, Dedham, Deep River, Deepwater, Deer Creek, Deer Park, Deerfield, Deerfield Street, Defiance, Delaplaine, Delaplane, Delavan, Delaware, Dellroy, Delmar, Delmont, Delphi, Delta, Deltaville, Denbo, Dendron, Denison, Denmark, Dennysville, Denton, Denver, Derry, Derwood, Deshler, Devens, Devils Elbow, Dewart, Dewey, Dewitt, Diamond Point, Dickerson, Dickinson, Dickinson Center, Diggs, Dilliner, Dillsburg, Dillwyn, Dime Box, Dinwiddie, Disputanta, Dividing Creek, Dixon, Dobbin, Dobson, Doe Hill, Dogue, Dolphin, Donahue, Donegal, Donnellson, Donora, Doran, Dorchester, Dornsife, Dorrance, Dorsey, Doswell, Dougherty, Dover, Doylesburg, Dracut, Drake, Drakes Branch, Draper, Dresher, Drewryville, Drift, Drumore, Dry Fork, Dry Run, Dryden, Du Bois, Dublin, Dubre, Duck Hill, Duff, Duffield, Dugspur, Dulles, Dumfries, Dundas, Dunellen, Dungannon, Dunlevy, Dunn Loring, Dunnsville, Dunreith, Dunstable, Durham, Dutton, Dutzow, Dwale, Dyke, Eagle Bridge, Eagle Rock, Eagleville, Earlham, Earlington, Earlton, Earlysville, East Alton, East Baldwin, East Barre, East Berkshire, East Brunswick, East Calais, East Candia, East Corinth, East Derry, East Dixfield, East Durham, East Earl, East Fairfield, East Greenville, East Haddam, East Hampstead, East Hampton, East Haven, East Irvine, East Jewett, East Kingston, East Machias, East Montpelier, East Orange, East Parsonfield, East Peoria, East Petersburg, East Prospect, East Randolph, East Stone Gap, East Thetford, East Vandergrift, East Wakefield, East Waterboro, East Wilton, Eastern, Easton, Eastpoint, Eastport, Eastville, Eaton, Eaton Center, Ebony, Ebro, Eden, Edinburg, Edison, Edwardsville, Efland, Eggleston, Eighty Four, Elberon, Elco, Eldena, Eldersville, Eldred, Eldridge, Elgin, Eliot, Elizabethtown, Elk City, Elk Creek, Elka Park, Elkin, Elkins, Elkins Park, Elko, Elkton, Elkwood, Ellendale, Ellerbe, Elliott, Elliston, Ellsworth, Elm, Elm Springs, Elrama, Eltopia, Elwood, Elysburg, Emigsville, Eminence, Emmitsburg, Emory, Emporia, Enfield, Englewood, Ennice, Ennis, Enola, Enosburg Falls, Enterprise, Ephrata, Epping, Erieville, Erving, Esmont, Esperance, Essex, Essex Fells, Estero, Estill Springs, Ether, Etlan, Etters, Eubank, Eureka Springs, Eustis, Eutaw, Evansville, Everett, Evergreen, Evington, Ewan, Ewing, Excelsior, Exeter, Exmore, Export, Faber, Fair Grove, Fairbank, Fairborn, Fairfax, Fairfax Station, Fairfield, Fairlee, Fairplay, Fairton, Fairview Village, Falcon, Fall Branch, Falls Church, Falls Mills, Falls Of Rough, Falmouth, Fancy Gap, Fannettsburg, Farmersville, Farmington, Farmington Falls, Farmville, Farnham, Faucett, Fawn Grove, Fayetteville, Federalsburg, Felton, Fenwick Island, Ferguson, Ferrum, Fieldale, Fife, Fillmore, Fincastle, Finksburg, Finleyville, Firth, Fishers Hill, Fishersville, Fishertown, Fleming, Flicksville, Flint Hill, Flora, Florida, Flourtown, Floyd, Floydada, Floyds Knobs, Fonda, Foothill Ranch, Forbes Road, Ford, Fords, Forest, Forest Grove, Forest Lake, Fork Union, Forkland, Fort Ann, Fort Belvoir, Fort Blackmore, Fort Bragg, Fort Calhoun, Fort Covington, Fort Defiance, Fort Edward, Fort Eustis, Fort Hunter, Fort Johnson, Fort Lee, Fort Leonard Wood, Fort Loudon, Fort Madison, Fort Mill, Fort Mitchell, Fort Monroe, Fort Montgomery, Fort Myers, Fort Myers Beach, Fort Necessity, Fort Plain, Fort Thomas, Fort Valley, Fort Washington, Fortescue, Foster, Fountain Valley, Framingham, Francesville, Franconia, Frankewing, Frankford, Frankfort, Frankfort Heights, Franklin, Franklin Grove, Franklin Springs, Franklinton, Franklintown, Franklinville, Frankton, Franktown, Frankville, Frederick, Fredericksburg, Fredericktown, Free Union, Freedom, Freehold, Freeman, Freeport, Fremont, French Lick, Fries, Front Royal, Fruitdale, Ft Myer, Fulks Run, Fullerton, Fulton, Fultonville, Funkstown, Gabriels, Gainestown, Gainesville, Gaithersburg, Galax, Gales Creek, Galloway, Galva, Gap, Gapland, Garards Fort, Garden Grove, Garland, Garrett, Garrett Park, Garrisonville, Garysburg, Gasburg, Gaston, Gastonville, Gate City, Geneseo, Geneva, Georgetown, Gerald, Gerlaw, Germantown, Ghent, Gibbstown, Giddings, Gilbert, Gilbertsville, Gillette, Gilman, Glade Hill, Glade Spring, Glade Valley, Gladstone, Gladwyne, Gladys, Glasgow, Glassboro, Glasser, Glen, Glen Allan, Glen Allen, Glen Carbon, Glen Echo, Glen Lyn, Glen Ridge, Glen Rock, Glen Wilton, Glens Falls, Glenside, Glenville, Glenwood, Glidden, Gloucester, Gloucester Point, Godeffroy, Godfrey, Godwin, Goldbond, Goldsboro, Goldvein, Goochland, Goode, Goodspring, Goodview, Goodville, Gordonsville, Gordonville, Gore, Gorham, Goshen, Gotha, Gowen City, Gracewood, Grady, Granby, Grand Chain, Grand Junction, Grand Lake Stream, Grand Valley, Grandview, Granite City, Graniteville, Grant, Grantham, Granville, Grapeville, Graves Mill, Gray, Gray Summit, Graysville, Great Falls, Great Meadows, Green Bay, Green Forest, Green Lane, Green Valley, Greenbackville, Greenbush, Greencastle, Greendell, Greeneville, Greenfield, Greenland, Greenleaf, Greensboro, Greensburg, Greenup, Greenville, Greenway, Greenwich, Greenwood, Greenwood Lake, Grelton, Grenloch, Gresham, Grethel, Gretna, Grimstead, Groton, Grottoes, Grove City, Grove Hill, Groveland, Groveport, Grundy, Guildhall, Gum Spring, Gumberry, Gunlock, Gunter, Guntown, Gurley, Gwynedd, Gwynedd Valley, Gwynn, Hackettstown, Hacksneck, Haddam, Hadensville, Hadley, Hagaman, Hagerstown, Hague, Haines Falls, Halbur, Hale, Halifax, Hallam, Hallieford, Hallwood, Hamburg, Hamel, Hamilton, Hamler, Hamlet, Hampden Sydney, Hampstead, Hampton, Hampton Falls, Hancock, Hannacroix, Hannastown, Hanover, Hanscom Afb, Harbeson, Harborton, Hardinsburg, Hardy, Hardyville, Harlem Springs, Harleysville, Harman, Harmon, Harold, Harperville, Harpswell, Harriman, Harrington, Harrisburg, Harrison, Harrison City, Harrisonburg, Harrisonville, Hartfield, Hartford, Hartwood, Harvel, Harvest, Harvey, Harveysburg, Hatboro, Hatchechubbee, Hatfield, Hathorne, Havana, Haverhill, Hawkinsville, Hayes, Haymarket, Haynes, Haynesville, Haysi, Haywood, Hazel Green, Hazleton, Head Waters, Headland, Heath, Heath Springs, Heathsville, Heidelberg, Heislerville, Helenwood, Hellertown, Helmetta, Henderson, Hendersonville, Henrico, Henry, Henryton, Hensley, Hensonville, Hephzibah, Herman, Herminie, Herndon, Herreid, Hi Hat, Hickman, Hickory, Hickory Grove, Higganum, High Hill, Highgate Center, Highgate Springs, Highland, Highland Falls, Highland Lakes, Highland Mills, Highland Park, Highland Springs, Hildale, Hildreth, Hilliard, Hillsboro, Hillsborough, Hillsville, Hillview, Hiltons, Hindsville, Hinton, Hiwassee, Hobgood, Hodges, Hoffman, Hogansburg, Holbrook, Holgate, Hollandale, Hollenberg, Hollis Center, Hollister, Holliston, Hollow Rock, Holtwood, Holy Trinity, Honaker, Hood, Hookerton, Hooppole, Hopatcong, Hope, Hope Hull, Hope Mills, Hope Valley, Hopedale, Hopeland, Hopewell, Hopkinton, Horntown, Horsepen, Horsham, Hostetter, Hot Springs, Houghton, Houston, Howardsville, Howe, Howells, Hoyleton, Hubbardsville, Hubertus, Huddleston, Hudgins, Hudson, Hudson Falls, Hueysville, Hugo, Huguenot, Huletts Landing, Hull, Hume, Hunker, Hunter, Huntersville, Huntingdon, Huntingdon Valley, Huntington Beach, Huntland, Huntly, Huntsville, Hurley, Hurricane, Hurt, Hurtsboro, Hustle, Hutchinson, Hyde Park, Hyndman, Ijamsville, Ila, Imler, Independence, Indian Valley, Indianola, Ingalls, Intercourse, Intervale, Ipswich, Iron Gate, Irondale, Irvine, Irving, Irvington, Irwin, Iselin, Island Pond, Isle Of Wight, Ivanhoe, Ivel, Ivins, Ivor, Ivoryton, Ivy, Jacksboro, Jackson, Jacksonville, Jacobs Creek, Jamaica, Jamesburg, Jamestown, Jamesville, Janesville, Jarratt, Jasonville, Java, Jay, Jeannette, Jefferson, Jeffersonton, Jeffersonville, Jellico, Jenkins Bridge, Jenkintown, Jersey, Jesup, Jetersville, Jewell, Jewell Ridge, Jewett, Jigger, Joffre, Johnsburg, Johnson, Johnson City, Johnsonburg, Jones Mills, Jonesboro, Jonesborough, Jonesburg, Jonesport, Jonesville, Jordan, Kahlotus, Kalona, Kane, Karnak, Kattskill Bay, Kearsarge, Keasbey, Keedysville, Keeling, Keen Mountain, Keene, Keene Valley, Keeseville, Keezletown, Keller, Kelso, Kenbridge, Kendall Park, Kennard, Kennebunk, Kennebunkport, Kensington, Kents Store, Kenyon, Keokee, Keokuk, Kershaw, Keswick, Kewanee, Kewaskum, Keymar, Keysville, Killarney, Killingworth, Kilmarnock, Kilmichael, King And Queen Court Hous, King George, King Of Prussia, King William, Kingfield, Kings Mills, Kingston, Kinsale, Kinzers, Kirkwood, Kittery, Kittery Point, Knightstown, Knoxville, Koleen, Kulpmont, Kulpsville, La Crosse, La Follette, La Grange, La Habra, La Palma, La Verkin, Labadie, Lacey Spring, Lackey, Lacona, Ladera Ranch, Ladiesburg, Ladoga, Ladysmith, Lafayette, Lafayette Hill, Lafe, Laguna Beach, Laguna Hills, Laguna Niguel, Lake, Lake Clear, Lake Elmo, Lake Forest, Lake George, Lake Luzerne, Lake Placid, Lake Pleasant, Lakeland, Lakota, Lambert Lake, Lambsburg, Lamont, Lampeter, Lanark, Lanark Village, Lancaster, Landisville, Lane, Lanesboro, Lanesville, Laneview, Lanexa, Langeloth, Langley, Lansdale, Lapel, Lapine, Laquey, Larimer, Latimer, Latrobe, Laughlintown, Laurel, Laurel Fork, Lavinia, Lavonia, Lawrence, Lawrenceville, Layton, Le Claire, Leakesville, Lebanon, Leck Kill, Lederach, Lee, Lee Center, Leeds, Leesburg, Leesville, Lehigh Acres, Lehigh Valley, Leitchfield, Leland, Lemasters, Lemon Springs, Lemoyne, Leola, Leon, Leonardsville, Leroy, Leslie, Letts, Leverett, Lewes, Lewis, Lewisberry, Lewisville, Lexington, Liberty, Liberty Center, Libertytown, Lidderdale, Light, Lightfoot, Lignum, Ligonier, Limerick, Limestone, Limington, Lincoln, Lindale, Linden, Lindon, Lineboro, Linn, Linton, Linville, Linwood, Litchfield, Lititz, Little Hocking, Little Plymouth, Little Rock, Little Rock Air Force Base, Little York, Littleton, Lively, Livingston, Loachapoka, Lockney, Lockport, Locust Dale, Locust Gap, Locust Grove, Locust Hill, Locustville, Logan, Loganville, London, Londonderry, Lone, Lonedell, Long Grove, Long Island, Longwood, Loretto, Lorton, Los Alamitos, Lottsburg, Louisa, Louisburg, Lovettsville, Lovingston, Low Moor, Lowber, Lowell, Lower Salem, Lowgap, Lowry, Loyalhanna, Loysburg, Lubec, Lucas, Ludlow, Luebbering, Lunenburg, Luray, Lurgan, Luxor, Lynch Station, Lynchburg, Lyndhurst, Lynn, Lynn Center, Lynnfield, Lynnville, Lyons, Mabelvale, Machias, Machiasport, Machipongo, Mackinaw, Macksburg, Macksville, Mackville, Macon, Madison, Madison Heights, Madison Mills, Madisonville, Magnolia, Mahaska, Maidens, Maineville, Mainland, Maitland, Malaga, Malcolm, Malden, Malinta, Malone, Malvern, Mammoth, Manakin Sabot, Manassas, Manchester, Manheim, Mannboro, Manning, Manns Choice, Manor, Manquin, Mansfield, Mantua, Maplecrest, Maplewood, Mappsville, Marble Rock, Marblehead, Margarettsville, Marianna, Marietta, Marine, Marine On Saint Croix, Marion, Marion Heights, Marionville, Markham, Markleville, Marlborough, Marmaduke, Marquand, Marriottsville, Marrowbone, Mars Hill, Marshall, Marshfield, Marston, Martell, Martensdale, Marthasville, Martin, Martindale, Martins Creek, Martinsville, Marydel, Maryus, Maryville, Mascot, Mason, Massies Mill, Mather, Mathews, Mattaponi, Matthews, Maugansville, Maumelle, Maurertown, Mauricetown, Mauriceville, Maury, Mavisdale, Max Meadows, Maxie, Maybrook, Maynard, Mayodan, Maytown, Mc Afee, Mc Allister, Mc Bee, Mc Call Creek, Mc Carley, Mc Causland, Mc Clure, Mc Connells, Mc Cool Junction, Mc Coy, Mc Donald, Mc Dowell, Mc Ewensville, Mc Gaheysville, Mc Intosh, Mc Kenney, Mc Kenzie, Mc Lain, Mc Lean, Mc Lemoresville, Mc Minnville, Mcdonough, Mcville, Meadow Grove, Meadow Lands, Meadows Of Dan, Meadowview, Meadville, Mears, Mechanicsburg, Mechanicstown, Mechanicsville, Medaryville, Meddybemps, Medford, Medon, Meherrin, Melbourne, Melfa, Melrose, Melvin, Melvin Village, Mendota, Menges Mills, Mercer, Mercersburg, Meredithville, Merepoint, Meridianville, Merion Station, Merrifield, Merrimac, Merry Point, Mesa, Mesena, Metamora, Metcalfe, Methuen, Metuchen, Miamisburg, Michigan, Mickleton, Mid Hudson, Middle Falls, Middle Granville, Middle Haddam, Middlebrook, Middleburg, Middlefield, Middlesex, Middleton, Middletown, Middleville, Midland, Midlothian, Midvale, Midway, Midway City, Milbridge, Milford, Millboro, Millburn, Milledgeville, Millers Tavern, Millersville, Millry, Millsboro, Milltown, Millville, Millwood, Milo, Milton, Milwaukee, Mineral, Mineral Point, Minerva, Mineville, Minier, Minnie, Minor Hill, Mint Spring, Miquon, Mirror Lake, Mission Viejo, Mitchells, Modest Town, Mohawk, Moira, Mollusk, Monessen, Moneta, Monmouth, Monmouth Junction, Monongahela, Monroe, Monroe Bridge, Monroeville, Monrovia, Mont Alto, Mont Clare, Montague, Montandon, Montclair, Montebello, Monterey, Montgomery, Montgomery Center, Montgomery City, Montgomery Village, Montgomeryville, Montpelier, Montpelier Station, Montrose, Montross, Montvale, Moodus, Moody, Moon, Mooreland, Mooreville, Morattico, Moretown, Moriah, Moriah Center, Morley, Morning Sun, Moro, Morrison, Morrisville, Morrow, Morrowville, Morton, Morvin, Moseley, Mosheim, Moultonborough, Mound City, Mounds, Mount Airy, Mount Berry, Mount Bethel, Mount Carmel, Mount Carroll, Mount Crawford, Mount Croghan, Mount Gilead, Mount Hermon, Mount Holly, Mount Holly Springs, Mount Ida, Mount Jackson, Mount Joy, Mount Meigs, Mount Morris, Mount Pleasant, Mount Royal, Mount Saint Francis, Mount Sidney, Mount Solon, Mount Sterling, Mount Summit, Mount Union, Mount Vernon, Mount Wolf, Mount Zion, Mountain Home, Mountainville, Mountville, Mouth Of Wilson, Mowrystown, Mulkeytown, Mullica Hill, Munnsville, Murdock, Murray, Murrysville, Muse, Mustoe, Myersville, Nachusa, Nahant, Nancy, Naples, Napoleon, Naponee, Narberth, Narragansett, Narrows, Naruna, Narvon, Nashville, Nassau, Nassawadox, Nathalie, Natick, National Park, Natural Bridge, Natural Bridge Station, Nazareth, Neely, Nelliston, Nellysford, Nelson, Nelsonia, Nemacolin, Neoga, New Albany, New Alexandria, New Baltimore, New Bavaria, New Brunswick, New Caney, New Canton, New Castle, New Church, New Cumberland, New Derry, New Douglas, New Eagle, New Enterprise, New Florence, New Freedom, New Freeport, New Gloucester, New Hampton, New Harmony, New Haven, New Holland, New Hope, New Kensington, New Kent, New Kingstown, New Lebanon, New Liberty, New Lisbon, New London, New Market, New Matamoras, New Midway, New Milford, New Paris, New Park, New Point, New Providence, New Richmond, New River, New Ross, New Russia, New Salem, New Sharon, New Stanton, New Town, New Trenton, New Vineyard, New Virginia, New Windsor, New Woodstock, Newark, Newbern, Newberry, Newburg, Newburgh, Newbury, Newburyport, Newcomb, Newell, Newfield, Newfields, Newington, Newman Grove, Newmarket, Newport, Newport Beach, Newport Coast, Newport News, Newsoms, Newton, Newton Center, Newton Highlands, Newton Junction, Newton Lower Falls, Newton Upper Falls, Newtonville, Newtown, Newville, Nickelsville, Ninde, Nineveh, Nokesville, Nokomis, Nonantum, Nora, Nora Springs, Norborne, Norfolk, Norge, Norlina, Normal, Norman, Normandy, Norris, Norristown, North, North Andover, North Bangor, North Berwick, North Billerica, North Bridgton, North Brookfield, North Brunswick, North Carrollton, North Chelmsford, North Concord, North Conway, North Creek, North Fort Myers, North Garden, North Granville, North Hampton, North Hudson, North Jay, North Kingstown, North Little Rock, North Montpelier, North Plains, North Reading, North River, North Salem, North Sandwich, North Tazewell, North Thetford, North Wales, North Waterboro, North Yarmouth, North Zulch, Northampton, Northboro, Northfield, Northfield Falls, Northumberland, Northwood, Norton, Norvelt, Norwalk, Norwood, Nottingham, Nottoway, Nutley, Nutting Lake, Nuttsville, Oak Grove, Oak Hall, Oak Hill, Oak Island, Oakdale, Oakfield, Oakland, Oakpark, Oaks, Oakton, Oakville, Oakwood, Occoquan, Ocean Isle Beach, Ocean Park, Ocean View, Ochelata, Ocoee, Oconee, Oden, Ogdensburg, Ogunquit, Ohlman, Oilville, Okawville, Okolona, Old Bridge, Old Orchard Beach, Old Saybrook, Oldenburg, Oldhams, Olds, Olmsted, Olmstedville, Olney, Olympia, Onancock, Oneida, Onemo, Onley, Opelika, Opheim, Ophelia, Oquossoc, Oran, Orange, Orangefield, Ordinary, Oregonia, Oreland, Orestes, Orient, Orion, Oriskany, Orkney Springs, Orlando, Orlean, Orleans, Orrs Island, Orrstown, Osceola, Osco, Ossipee, Osterburg, Otis, Otisville, Ottawa, Owens Cross Roads, Owensburg, Owingsville, Owls Head, Oxford, Oyster, Ozark, Ozone, Pachuta, Pacific, Paeonian Springs, Pageland, Paint Bank, Painter, Palatine Bridge, Palenville, Palm, Palmer, Palmyra, Pamplin, Panama, Paoli, Paradise, Paradox, Paragould, Paris, Parks, Parksley, Parlin, Parrott, Parsonsfield, Partlow, Pasco, Paton, Patrick, Patrick Springs, Patterson, Paul Smiths, Paulsboro, Paw Creek, Paw Paw, Paxinos, Peabody, Peace Dale, Peach Bottom, Peaks Island, Pearisburg, Pekin, Pembroke, Pen Argyl, Pencil Bluff, Pendleton, Penhook, Penn, Penn Laird, Pennington Gap, Pennsburg, Penryn, Pepperell, Pequea, Perkins, Perkiomenville, Perks, Perry, Perth Amboy, Peru, Peterboro, Petersburg, Pettigrew, Phenix, Phenix City, Phil Campbell, Philadelphia, Phillips, Phillipsburg, Philomont, Pike Road, Pilgrims Knob, Pilot, Pilot Grove, Pilot Mountain, Pine Bank, Pine Bush, Pine Island, Pine Level, Pine Valley, Pine Village, Pinehurst, Pineland, Pinetta, Pineville, Piney Creek, Piney River, Pinson, Pioneer, Piscataway, Pitman, Pittsfield, Pittsview, Pittsville, Placentia, Placida, Plain City, Plainfield, Plainsboro, Plaistow, Plantersville, Pleasant Hall, Pleasant Hill, Pleasant Plain, Pleasant Unity, Pleasant Valley, Pleasureville, Plymouth, Plymouth Meeting, Pocahontas, Point Of Rocks, Pollock, Pomona, Pony, Poolesville, Pope A F B, Popejoy, Poquoson, Port Charlotte, Port Elizabeth, Port Haywood, Port Henry, Port Jervis, Port Kent, Port Murray, Port Norris, Port Reading, Port Republic, Port Royal, Porter, Porters Sideling, Portland, Portsmouth, Post Mills, Potecasi, Potomac, Potosi, Pottersville, Potts Grove, Pottsboro, Pottstown, Pound, Pounding Mill, Powhatan, Pownal, Prairie Grove, Pratts, Prattsville, Preston, Prestonsburg, Pricedale, Prides Crossing, Primrose, Prince George, Princeton, Printer, Prior Lake, Prole, Prospect, Prosperity, Providence Forge, Pulaski, Pungoteague, Punta Gorda, Purcellville, Purling, Puryear, Putnam Station, Quantico, Quarryville, Quasqueton, Queen, Queensbury, Quicksburg, Quinby, Quincy, Quinque, Quinton, Quitman, Radford, Radiant, Radom, Railroad, Rainbow Lake, Ralston, Ramer, Ramona, Rancho Santa Margarita, Randolph, Randolph Center, Rangeley, Rantoul, Raphine, Rapidan, Rappahannock Academy, Raven, Rawlings, Ray Brook, Raymond, Reading, Reamstown, Rebuck, Recluse, Rector, Rectortown, Red Ash, Red Bay, Red Hill, Red House, Red Lion, Red Oak, Redwood, Reedville, Refton, Rehoboth Beach, Reidsville, Reinholds, Remington, Reno, Republic, Republican Grove, Rescue, Reston, Reva, Rexburg, Reynoldsburg, Rheems, Rhineland, Rhoadesville, Rhome, Rice, Rices Landing, Rich Creek, Rich Square, Richardsville, Richeyville, Richfield, Richford, Richland, Richlands, Richmond, Richview, Richwood, Richwoods, Riddlesburg, Ridgeland, Ridgely, Ridgeville Corners, Ridgeway, Rileyville, Rillton, Riner, Ringgold, Riparius, Rippey, Ripplemead, Riverside, Riverton, Rixeyville, Roanoke, Roanoke Rapids, Roaring Gap, Robbins, Robbinston, Robertsville, Roca, Rochelle, Rock Hill, Rock Island, Rock Tavern, Rockbridge, Rockbridge Baths, Rockfall, Rockfield, Rockford, Rockingham, Rockport, Rockville, Rocky Gap, Rocky Mount, Rocky Ridge, Rogersville, Rohrersville, Roland, Rollins Fork, Rome, Ronks, Roodhouse, Roopville, Roper, Roscoe, Rose Hill, Rosedale, Roseland, Rosenhayn, Roseville, Rossville, Rotonda West, Round Hill, Round Top, Rouzerville, Rowe, Rowley, Roxana, Roxbury, Roxie, Royalton, Royersford, Royston, Rozet, Ruby, Ruckersville, Rudd, Ruffin, Ruffs Dale, Rural Retreat, Rushville, Russell, Russell Springs, Russellville, Rustburg, Ruther Glen, Ruthville, Rye, Rye Beach, Ryland, Sabillasville, Saco, Sadieville, Sadler, Saint Albans, Saint Albans Bay, Saint Andrews, Saint Bethlehem, Saint Catharine, Saint Charles, Saint Clair, Saint George, Saint Helens, Saint Jacob, Saint James, Saint James City, Saint John, Saint Johnsville, Saint Joseph, Saint Marys, Saint Paul, Saint Paul Park, Saint Regis Falls, Saint Robert, Saint Stephens, Saint Stephens Church, Saint Thomas, Salem, Salford, Salfordville, Salina, Salisbury, Salisbury Mills, Salitpa, Salt Lick, Saltillo, Saltville, Saluda, San Clemente, San Juan Capistrano, Sanbornville, Sanders, Sandersville, Sandown, Sandston, Sandy Hook, Sandy Level, Sandy Point, Sandy Spring, Sanford, Sanibel, Santa Ana, Santa Clara, Saranac Lake, Sassamansville, Saugus, Saunderstown, Savage, Savanna, Saxe, Saxis, Saxton, Sayreville, Scandia, Scarborough, Scenery Hill, Schellsburg, Schley, Schroon Lake, Schuyler, Schwenksville, Science Hill, Scotland, Scotland Neck, Scott, Scott City, Scottdale, Scottsburg, Scottsville, Scranton, Scroggins, Seaboard, Seabrook, Seaford, Seal Beach, Seale, Sealston, Seaview, Sebago, Sebago Lake, Sebastopol, Sedalia, Sedley, Selbyville, Selma, Sesser, Seven Mile Ford, Seven Valleys, Severance, Severn, Sewanee, Seward, Sewaren, Sewell, Shacklefords, Shady Grove, Shakopee, Shallotte, Shambaugh, Shamokin, Shannock, Shannon, Shapleigh, Sharon, Sharps, Sharpsburg, Shattuckville, Shawsville, Sheffield, Shelburne Falls, Shelbyville, Sheldon, Sheldon Springs, Shenandoah, Sherborn, Sheridan, Sherman, Sherrodsville, Sherwood, Shiloh, Shipman, Shippensburg, Shirley, Short Hills, Shorterville, Shortt Gap, Shrewsbury, Shubuta, Shushan, Shutesbury, Sidon, Sikeston, Siloam, Silver Bay, Silver Creek, Silver Grove, Silver Lake, Silver Spring, Silver Star, Silverado, Sims, Singers Glen, Sinking Spring, Six Mile Run, Skippack, Skippers, Skipwith, Slate Hill, Slickville, Slidell, Slinger, Slocum, Slovan, Smartt, Smithfield, Smiths, Smiths Grove, Smithsburg, Smithshire, Smithton, Smithville, Smoketown, Smyrna, Snow Hill, Snydertown, Solsberry, Solsville, Somerset, Somerville, Soudersburg, Souderton, South Amboy, South Barre, South Berwick, South Boston, South Cairo, South Casco, South Deerfield, South Effingham, South Freeport, South Hamilton, South Hill, South Lebanon, South Mountain, South Orange, South Pekin, South Plainfield, South Plains, South Portland, South River, South Roxana, South Solon, South Strafford, South Tamworth, South Windham, Southfields, Southmayd, Southport, Southside, Southview, Southwest, Sparrow Bush, Sparta, Speedwell, Spencer, Spencerville, Sperryville, Spiceland, Splendora, Spotswood, Spotsylvania, Spottswood, Spout Spring, Spraggs, Sprague, Sprakers, Spring, Spring Creek, Spring Grove, Spring House, Spring Lake, Spring Mount, Spring Run, Spring Valley, Springboro, Springdale, Springfield, Springport, Springvale, Springville, Spruce Pine, Stafford, Staffordsville, Stahlstown, Stamping Ground, Stanardsville, Standish, Stanhope, Stanley, Stanleytown, Stanton, Stanville, Star, Star City, Star Tannery, State Farm, State Line, State Road, Staten Island, Staunton, Stedman, Steeles Tavern, Steep Falls, Stephens City, Stephenson, Sterling, Sterling Forest, Stet, Steuben, Stevens, Stevensburg, Stevensville, Steward, Stewart, Stewartstown, Stewartsville, Stillwater, Stockbridge, Stockdale, Stockertown, Stockholm, Stonega, Stoneham, Stoneville, Stonewall, Stony Creek, Story, Stow, Strabane, Strafford, Strasburg, Stratford, Stratham, Stratton, Straughn, Strong, Stuart, Stuarts Draft, Studley, Sublette, Suburb Maryland Fac, Sudbury, Suffolk, Sugar City, Sugar Grove, Sugar Loaf, Sullivan, Sulphur, Sulphur Springs, Sumerduck, Summerdale, Summers, Summitville, Sumneytown, Sunbury, Sunderland, Sunflower, Sunset Beach, Supply, Surfside, Surprise, Surry, Susan, Sussex, Sutersville, Sutherland, Sutherlin, Swampscott, Swanton, Swartswood, Swedeborg, Swedesboro, Swedesburg, Sweet Briar, Sweet Home, Switz City, Swoope, Swords Creek, Sycamore, Sykesville, Syria, Takoma Park, Talco, Tallulah, Talmage, Tamworth, Taneytown, Tangerine, Tangier, Tannersville, Tappahannock, Tarrs, Tarrytown, Tasley, Tatamy, Tateville, Taylor Springs, Taylorstown, Tazewell, Teaberry, Telford, Temperanceville, Temple, Templeton, Templeville, Tennille, Terre Hill, Tewksbury, Thatcher, Thaxton, The Plains, Thetford, Thetford Center, Thomasville, Thompson Ridge, Thompsonville, Thomson, Thornburg, Thorofare, Thurmont, Tibbie, Ticonderoga, Tidioute, Tiff, Tilden, Tillery, Timber, Timberville, Tina, Tioga, Tiona, Toano, Toast, Toledo, Tolna, Tom Bean, Toms Brook, Toney, Tontitown, Topping, Topsfield, Toquerville, Torrance, Townsend, Trabuco Canyon, Trafford, Tram, Trammel, Tranquility, Treichlers, Treloar, Tremont, Trevilians, Trevorton, Trezevant, Triangle, Tribes Hill, Trout Dale, Troutville, Troy, Truro, Tualatin, Tunbridge, Tupelo, Tupper Lake, Turbotville, Turners, Turners Falls, Turners Station, Tuscarora, Tustin, Tuxedo Park, Twin Bridges, Tylersport, Tyngsboro, Tyro, Ullin, Union, Union Bridge, Union Hall, Union Point, Unionville, United, University Of Richmond, Upland, Upper Jay, Upperstrasburg, Upperville, Urbanna, Urich, Uvalda, Vaiden, Vails Gate, Valentines, Valier, Valley, Valley Forge, Van Alstyne, Van Voorhis, Van Wyck, Vanceboro, Vandalia, Vandergrift, Vanduser, Vansant, Vaughan, Venetia, Venice, Vera, Vermontville, Vernon, Vernon Hill, Verona, Vershire, Vesta, Vestaburg, Vesuvius, Veyo, Vicksburg, Victoria, Vidor, Vienna, Viewtown, Villa Park, Villa Rica, Villa Ridge, Village, Village Of Nagog Woods, Villamont, Villisca, Vina, Vincent, Vinegar Bend, Vineland, Vinita, Vinton, Viola, Virgilina, Virgin, Virginia Beach, Virginia City, Volney, Waban, Wachapreague, Waco, Wade, Wagarville, Waggoner, Waite, Waitsfield, Wake, Wakefield, Wakenda, Walcott, Walden, Waldo, Waldron, Walker Springs, Walkersville, Walkerton, Wallops Island, Wallpack Center, Walnut Bottom, Walnut Grove, Walnutport, Walshville, Walstonburg, Waltham, Walton, Wampsville, Wapello, Wardtown, Ware Neck, Warfield, Warm Springs, Warren, Warrensburg, Warrenton, Warsaw, Warthen, Wartrace, Warwick, Washington, Washington Boro, Washington Grove, Washingtonville, Water View, Waterboro, Waterbury, Waterbury Center, Waterford, Watertown, Waterview, Watsontown, Wattsville, Wausau, Waveland, Waverley, Waverly, Wayland, Waynesboro, Waynesburg, Waynesville, Waynetown, Wayside, Weber City, Webster, Websterville, Weeksbury, Weems, Weiser, Welch, Weld, Weldon, Wellman, Wells, Wells River, Wellsville, Wendel, Wendell, Wendell Depot, Wenham, Wenonah, Wentworth, Wesley, West Alexander, West Augusta, West Baden Springs, West Baldwin, West Bend, West Boxford, West Brooklyn, West Buxton, West Chester, West College Corner, West Coxsackie, West Eaton, West Fairlee, West Farmington, West Finley, West Fork, West Frankfort, West Greene, West Groton, West Jefferson, West Kennebunk, West Kill, West Kingston, West Lebanon, West Mclean, West Medford, West Middletown, West Newbury, West Newfield, West Newton, West Nottingham, West Orange, West Ossipee, West Point, West Prestonsburg, West Somerset, West Topsham, West Townsend, West Willow, Westbrook, Westerly, Westerville, Westfield, Westford, Westland, Westminster, Westmoreland City, Weston, Westport, Westtown, Westville, Wever, Wevertown, Weyers Cave, Whately, Whatley, Wheelwright, Whipple, Whippleville, White Hall, White Marsh, White Plains, White Post, White Stone, Whitehall, Whitesboro, Whitesburg, Whitetop, Whitewood, Whitewright, Whiting, Whitney, Whittington, Wicomico, Wicomico Church, Wilberforce, Willard, Willernie, Williamsburg, Williamson, Williamsport, Williamstown, Williamsville, Willis, Willis Wharf, Willisburg, Willow Grove, Willow Hill, Willow Street, Willsboro, Wilmington, Wilsons, Wilton, Winamac, Winchester, Wind Gap, Wind Ridge, Windermere, Windham, Windsor, Winfield, Wingate, Wingett Run, Wingina, Winnabow, Winnsboro, Winona, Winslow, Winter Garden, Winter Park, Winterset, Winterville, Winthrop, Wirtz, Wise, Wisner, Withams, Witherbee, Witmer, Witt, Witter, Woburn, Wolfeboro, Wolfeboro Falls, Wolford, Wolftown, Wonalancet, Wood, Wood River, Wood River Junction, Woodberry Forest, Woodbine, Woodbridge, Woodburn, Woodbury, Woodbury Heights, Woodford, Woodhull, Woodland, Woodlawn, Woodrow, Woods Cross Roads, Woodsboro, Woodson, Woodstock, Woodville, Woolwine, Worcester, Worden, Worthington, Worthville, Woxall, Wright, Wright City, Wrights, Wrightsville, Wyano, Wylliesburg, Wyncote, Wynnewood, Wyoming, Wytheville, Xenia, Yale, Yarmouth, Yellow Springs, Yeoman, Yorba Linda, York, York Beach, York Harbor, York Haven, York New Salem, Yorktown, Youngstown, Youngsville, Youngwood, Yukon, Yuma, Zacata, Zanoni, Zeigler, Zellwood, Zieglerville, Zoe, Zullinger, Zuni
We offer several complete auto detailing packages in Virginia starting at only $39*, tailored to fit any car owner's needs.
Schedule Your Service Today!
Questions? Call our customer support team at
888-507-5017
NEW! CarDetailing.com Gift Certificates
Give the gift of a clean and shiny ride to that special person on your list!
We provide gift certificates for all occasions and can send you a customized certificate
which you can print yourself, or we can send it directly to your recipient by email.
PURCHASE GIFT CERTIFICATE