Book a Mobile Detailing Specialist
in Pennsylvania!
Questions? Call our customer support team at 888-507-5017

• Nickell
from
Philadelphia, PA
: completed their service!

• Martine
from
Stroudsburg, PA
: completed their service!

• Alison
from
West Chester, PA
: rated their service 5 of 5!

• Alison
from
West Chester, PA
: completed their service!

• Donald
from
SPRING GROVE, PA
: requested their service!

• Nickell
from
Philadelphia, PA
: scheduled their service!

• Nickell
from
Philadelphia, PA
: requested their service!

• Alison
from
West Chester, PA
: scheduled their service!

• Alison
from
West Chester, PA
: requested their service!

• John
from
Oakdale, PA
: completed their service!

• Martine
from
Stroudsburg, PA
: scheduled their service!

• Martine
from
Stroudsburg, PA
: requested their service!

• Michael
from
Jeannette, PA
: completed their service!

• Teresa
from
New Brighton, PA
: rated their service 5 of 5!

• Christopher
from
Plymouth Meeting, PA
: scheduled their service!

• Christopher
from
Plymouth Meeting, PA
: requested their service!

• Maude
from
Norristown, PA
: requested their service!

• Teresa
from
New Brighton, PA
: completed their service!

• Donald
from
Easton, PA
: rated their service 5 of 5!

• Martine
from
Stroudsburg, PA
: requested their service!

• Donald
from
Easton, PA
: completed their service!

• Richard
from
King Of Prussia, PA
: requested their service!

• Stephanie
from
Allentown, PA
: scheduled their service!

• Stephanie
from
Allentown, PA
: requested their service!

• David
from
Philadelphia, PA
: completed their service!

• Kevin
from
Cranberry Township, PA
: scheduled their service!

• Kevin
from
Cranberry Township, PA
: requested their service!

• Kevin
from
Cranberry Township, PA
: requested their service!

• William
from
Pittsburgh, PA
: scheduled their service!

• David
from
Philadelphia, PA
: scheduled their service!

• David
from
Philadelphia, PA
: requested their service!

• William
from
Pittsburgh, PA
: requested their service!

• Michael
from
Jeannette, PA
: scheduled their service!

• Keith
from
West Chester, PA
: rated their service 5 of 5!

• David
from
West Middlesex, PA
: scheduled their service!

• David
from
West Middlesex, PA
: requested their service!

• Keith
from
West Chester, PA
: completed their service!

• David
from
West Middlesex, PA
: scheduled their service!

• David
from
Philadelphia, PA
: scheduled their service!

• David
from
West Middlesex, PA
: requested their service!

• Michael
from
Jeannette, PA
: requested their service!

• Jessica
from
Connellsville, PA
: scheduled their service!

• Ashley
from
DOWNINGTOWN, PA
: rated their service 4.5 of 5!

• Jessica
from
Connellsville, PA
: requested their service!

• Ashley
from
DOWNINGTOWN, PA
: completed their service!

• David
from
Philadelphia, PA
: requested their service!

• Donald
from
Easton, PA
: scheduled their service!

• Donald
from
Easton, PA
: requested their service!

• Harnie
from
Philadelphia, PA
: completed their service!

• Donald
from
Easton, PA
: requested their service!
4.71
Average Rating in Pennsylvania
Over 2390 services performed!
Our Happy Customers in Pennsylvania





"Great experience, they did a great job cleaning the car and it smells so fresh and new!"
Alison
from
West Chester, PA
INTERIOR Only Detailing for 2019 Volkswagen Atlas
Interior Sanitizing
Tue Oct 27, 2020





"The attendant got the backseat stains out. I was shocked because the dealer couldn't even get them out. I am highly satisfied. Awesome job!!!"
Teresa
from
New Brighton, PA
INTERIOR Only Detailing for 2015 Toyota Highlander
Mon Oct 26, 2020





"The person doing the detailing did an outstanding job! "
Donald
from
Easton, PA
GOLD Detailing Package for 2018 Subaru Crosstrek
Sun Oct 25, 2020





Keith
from
West Chester, PA
RV Titanium Detailing Package
Fri Oct 23, 2020





Ashley
from
DOWNINGTOWN, PA
INTERIOR Only Detailing for 2019 Toyota Sienna
Child Seat Cleaning
Basic Exterior Wash
Thu Oct 22, 2020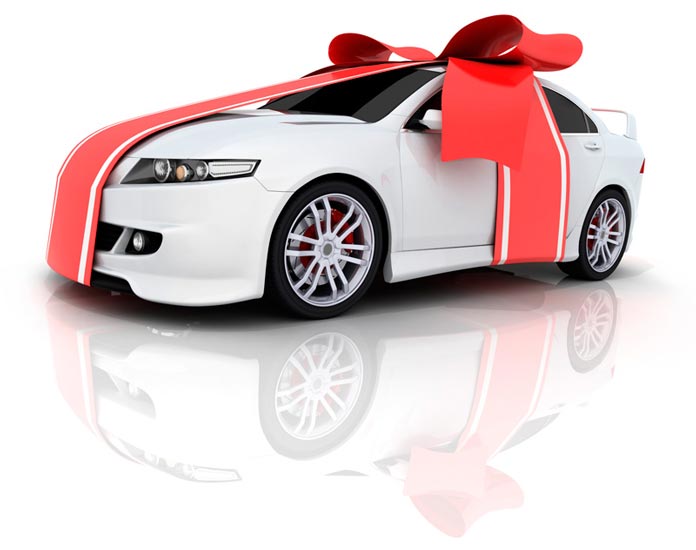 We proudly serve the following communities in Pennsylvania:
Aaronsburg, Abbottstown, Aberdeen, Abie, Abingdon, Abington, Ackermanville, Ackworth, Acme, Acosta, Acra, Acton, Acworth, Adah, Adamant, Adams, Adams Basin, Adams Center, Adamsburg, Adamstown, Adamsville, Addieville, Addington, Addison, Adena, Adger, Adirondack, Adona, Adrian, Afton, Ailey, Ainsworth, Airville, Akin, Akron, Alamo, Alba, Albany, Albers, Albia, Albion, Albrightsville, Alburtis, Alcester, Alden, Aldenville, Aledo, Aleppo, Alexander, Alexandria, Alexandria Bay, Alexis, Alfred, Alicia, Aliquippa, Alix, Allamuchy, Allen Junction, Allen Park, Allenport, Allensville, Allenton, Allentown, Allenwood, Allerton, Allison, Allison Park, Alloy, Allport, Alma, Alpha, Alpharetta, Alston, Altenburg, Altheimer, Alto Pass, Alton, Altona, Altoona, Altus, Alum Bank, Alvaton, Alverda, Alverton, Amarillo, Amberson, Ambler, Ambridge, Amigo, Amistad, Amity, Amlin, Amory, Amsterdam, Analomink, Ancram, Ancramdale, Andes, Andover, Andreas, Angie, Angola, Anita, Anna, Annada, Annapolis, Annville, Anson, Ansted, Antes Fort, Antoine, Anton, Antwerp, Apalachicola, Apalachin, Aplington, APO, Apollo, Apple Creek, Appling, Aquashicola, Arcade, Arcadia, Archbald, Archbold, Arcola, Ardara, Ardmore, Aredale, Arendtsville, Argonne, Argyle, Arion, Arispe, Aristes, Arkdale, Arkville, Arlington, Arma, Armagh, Armbrust, Armstrong Creek, Arnold, Arnot, Arona, Artemas, Arvada, Ary, Asbury, Ash Grove, Ashaway, Ashburn, Ashcamp, Ashfield, Ashland, Ashley, Ashton, Ashville, Ashwood, Aspers, Aspinwall, Aston, Astoria, Atglen, Athens, Athol, Athol Springs, Atlanta, Atlantic, Atlasburg, Attica, Au Sable Forks, Auburn, Audubon, Augusta, Aultman, Auriesville, Aurora, Austerlitz, Austin, Austinville, Avawam, Avella, Avera, Avis, Aviston, Avoca, Avon, Avondale, Avonmore, Ayr, Azalia, Baden, Baggs, Bailey Island, Baileyville, Bainbridge, Bairdford, Bakers Mills, Bakers Summit, Bakersfield, Bakerstown, Bakerton, Bala Cynwyd, Balko, Ballard, Bally, Bangor, Banks, Bankston, Bar Mills, Barataria, Barlow, Barnes, Barnesboro, Barnesville, Barnhart, Barnhill, Barre, Barry, Barryville, Bart, Bartelso, Bartlesville, Bartlett, Barto, Barton, Bartonsville, Bartow, Basin, Baskin, Basking Ridge, Batavia, Bath, Bausman, Baylis, Bayport, Beach Haven, Beach Lake, Beallsville, Beals, Bear Creek, Bear Lake, Bearcreek, Beatrice, Beaufort, Beaumont, Beaver, Beaver Falls, Beaver Meadows, Beaver Springs, Beaverdale, Beaverton, Beavertown, Beccaria, Bechtelsville, Beckemeyer, Becker, Bedford, Bedminster, Beech Creek, Beech Grove, Beeson, Belcher, Belfry, Belgrade, Belk, Bell Buckle, Bellbrook, Belle Mead, Belle Rive, Belle Vernon, Bellefonte, Belleville, Bellflower, Bellwood, Belpre, Belsano, Belvidere, Bendersville, Benedict, Benezett, Benge, Bennet, Bennett, Bensalem, Bentleyville, Benton, Bentonville, Beresford, Berger, Bergholz, Berkeley Heights, Berkshire, Berlin, Berlin Heights, Bernardston, Bernardsville, Berne, Bernice, Bernville, Berry, Berrysburg, Berwick, Berwyn, Bessemer, Bethel, Bethel Park, Bethesda, Bethlehem, Beulah, Beverly, Bexar, Beyer, Bicknell, Biddeford, Biddeford Pool, Big Cove Tannery, Big Island, Big Pine Key, Big Pool, Big Run, Bigelow, Bigler, Biglerville, Bingham, Birchrunville, Bird In Hand, Birds, Birdsboro, Birdsnest, Birmingham, Biscoe, Black Lick, Black River, Black Rock, Blacklick, Blacksburg, Blackstock, Blain, Blaine, Blair, Blairs Mills, Blairstown, Blairsville, Blakeslee, Blanchard, Blanchester, Blandburg, Blandon, Blawenburg, Bliss, Block Island, Bloomfield, Blooming Glen, Bloomingburg, Bloomingdale, Bloomington, Bloomsburg, Bloomville, Blossburg, Blountville, Blue Ball, Blue Bell, Blue Creek, Blue Ridge Summit, Blue Springs, Bluefield, Bluff City, Bluford, Boalsburg, Bobtown, Bodines, Bogalusa, Boiling Springs, Bois D Arc, Boligee, Bolingbroke, Bolivar, Bolton Landing, Bombay, Bonnie, Bonnyman, Boomer, Boones Mill, Boonsboro, Boston, Boswell, Boulder, Bound Brook, Bourbon, Bovard, Bovina Center, Bowers, Bowersville, Bowling Green, Bowmansdale, Bowmanstown, Bowmansville, Boyd, Boyds, Boyers, Boyertown, Boynton, Brackenridge, Brackney, Braddock, Braden, Bradenville, Bradford, Bradfordwoods, Bradshaw, Brainard, Brainardsville, Bramwell, Branch, Branchdale, Branchton, Branchville, Brandamore, Brandy Camp, Brant, Brant Lake, Brave, Brazeau, Breese, Breezewood, Breinigsville, Brenham, Brenton, Brice, Bridgeport, Bridger, Bridgeton, Bridgeville, Bridgewater, Bridgton, Brier Hill, Brighton, Brilliant, Brinkley, Brinklow, Brinnon, Brisbin, Bristol, Bristow, Broad Top, Broadalbin, Broadway, Brockport, Brockton, Brockway, Brodheadsville, Brogue, Brooker, Brookeville, Brookhaven, Brookline Station, Brooklyn, Brooks, Brookside, Brookton, Brookville, Broomall, Broomfield, Broseley, Brownfield, Brownstown, Brownsville, Brownville, Bruin, Brundidge, Bruno, Brunswick, Brush Valley, Brushton, Bryant, Bryn Athyn, Bryn Mawr, Buck Hill Falls, Buckatunna, Buckhorn, Buckingham, Buckland, Buckner, Bucyrus, Bud, Bude, Buena Vista, Buffalo, Buffalo Creek, Buffalo Mills, Bulan, Bulger, Bunn, Bunola, Burbank, Burgess, Burgettstown, Burgin, Burke, Burkesville, Burkettsville, Burlingham, Burlington, Burnham, Burnside, Burnt Cabins, Burnt Corn, Burton, Burtonsville, Bushkill, Bushland, Bustins Island, Busy, Butler, Buttzville, Buxton, Byrnedale, Cabin John, Cabot, Caddo Gap, Cadet, Cadogan, Cadyville, Cairnbrook, Cairo, Calais, Calamus, Calcium, Caledonia, California, Calion, Callao, Callaway, Callensburg, Callery, Callicoon, Callicoon Center, Calumet, Calvert, Calvin, Camak, Camanche, Cambra, Cambria, Cambridge, Cambridge City, Cambridge Springs, Cameron, Camp, Camp Creek, Camp Hill, Camp Point, Camp Sherman, Campaign, Campbell, Campbellsburg, Campbelltown, Camptown, Canaan, Canada, Canadensis, Canajoharie, Candor, Canehill, Caney, Cannelton, Canon, Canonsburg, Canton, Cape Charles, Cape Elizabeth, Cape Neddick, Cape Porpoise, Cape Vincent, Capeville, Capulin, Caratunk, Carbon, Carbondale, Cardale, Cardiff, Cardwell, Carleton, Carlisle, Carlton, Carlyle, Carmichaels, Carmine, Carnegie, Carnesville, Caroga Lake, Carolina, Carrabelle, Carroll, Carrollton, Carrolltown, Cartersville, Carthage, Carversville, Caryville, Casa, Cascade, Casco, Cashton, Cashtown, Cassandra, Cassoday, Cassville, Castalia, Castanea, Castile, Cataract, Catasauqua, Catawba, Catawissa, Catskill, Cavetown, Cecil, Cedar Grove, Cedar Hill, Cedar Run, Cedars, Cedarville, Celina, Center Valley, Centerport, Centerville, Central, Central City, Centralia, Centre Hall, Ceredo, Chadds Ford, Chaffee, Chalfont, Chalk Hill, Chambersburg, Chambersville, Champion, Champlain, Chandlers Valley, Changewater, Chapin, Chapman, Chappell Hill, Charlemont, Charleroi, Charles Town, Charleston, Charlestown, Charlotte, Charlton Heights, Charter Oak, Chase, Chatawa, Chateaugay, Chatfield, Chatham, Chatom, Chaumont, Chavies, Chazy, Chebeague Island, Cheltenham, Cheriton, Cherokee, Cherry Fork, Cherry Tree, Cherryfield, Cherryvale, Cherryville, Chesapeake, Chest Springs, Chester, Chester Heights, Chester Springs, Chestertown, Chestnut Ridge, Cheswick, Chevy Chase, Chewsville, Cheyney, Chickasaw, Chicora, Chimacum, China, Chinchilla, Chipley, Christiana, Christiansburg, Christopher, Chuckey, Churchville, Churdan, Churubusco, Cisne, Clairton, Clancy, Clara, Claremont, Clarence, Clarence Center, Clarendon, Claridge, Clarington, Clarion, Clark, Clarks Mills, Clarks Summit, Clarksburg, Clarkson, Clarksville, Claryville, Clatskanie, Claude, Claverack, Clay, Claysburg, Claysville, Clayton, Clear Creek, Clear Fork, Clear Spring, Clearfield, Clearville, Clemons, Clermont, Cleverdale, Cliff Island, Clifford, Clifton, Clifton Heights, Climax, Clinton, Clintonville, Clio, Clover, Clubb, Clune, Clyde, Clymer, Coal Center, Coal Mountain, Coal Run, Coal Township, Coaldale, Coalport, Coatesville, Coatsburg, Cobden, Coburn, Cochecton, Cochecton Center, Cochranton, Cochranville, Cocolamus, Codorus, Coello, Coffeen, Coffeyville, Cogan Station, Cokeburg, Cokercreek, Colcord, Colden, Coldwater, Coleman Falls, Coles Point, Colesburg, Colfax, Colgate, College Corner, Collegeville, Collins, Collins Center, Collinsville, Collinwood, Colmar, Colonial Beach, Colrain, Columbia, Columbia City, Columbia Cross Roads, Columbia Falls, Columbiaville, Columbus, Colver, Combes, Combs, Commerce City, Commodore, Comstock, Concord, Concordville, Conestoga, Confluence, Conifer, Conneaut Lake, Conneautville, Connell, Connellsville, Connersville, Connoquenessing, Conroe, Conshohocken, Constable, Conway, Conyngham, Cook Station, Cooksburg, Coolspring, Cooper, Coopersburg, Cooperstown, Copake, Copake Falls, Copan, Cope, Coplay, Coral, Coraopolis, Corinne, Cornelius, Cornettsville, Corning, Cornish, Cornish Flat, Cornwall, Cornwallville, Corry, Corsica, Corydon, Cossayuna, Cottage Grove, Coudersport, Coulter, Coulters, Council, Coupon, Courtland, Cove, Covel, Covington, Cowan, Cowanesque, Cowansville, Cowlesville, Coxsackie, Crab Orchard, Crabtree, Craley, Cranberry, Cranberry Twp, Crandon, Cranesville, Cranford, Craryville, Crawfordsville, Creamery, Creekside, Creighton, Creole, Crescent, Cresco, Cresson, Cressona, Crestline, Creston, Creswell, Crisfield, Crittenden, Cromwell, Crooksville, Crosby, Cross Fork, Crossville, Crown, Crowville, Croydon, Crucible, Crum, Crum Lynne, Crystal City, Crystal Spring, Cuba, Cuddy, Culloden, Culver, Cumberland, Cumberland Center, Cumberland Foreside, Cumbola, Cumming, Cunningham, Curllsville, Curryville, Curtisville, Curwensville, Custer City, Cutler, Cyclone, Cynthiana, Cypress Inn, Dagus Mines, Daisytown, Dale, Daleville, Dallas, Dallastown, Dalmatia, Dalton, Damascus, Dammeron Valley, Dana, Danboro, Dandridge, Danese, Danforth, Danielsville, Dannemora, Danville, Darby, Darlington, Darragh, Dauberville, Dauphin, Davenport, Davenport Center, Davey, David City, Davidsville, Davisboro, Davisville, Dawson, Daykin, Dayton, De Lancey, De Soto, De Witt, De Young, Deadwood, Deal Island, Dearborn, Dearborn Heights, Dearing, Debary, Decatur, Decherd, Deep Water, Deer Island, Deer Park, Deerfield, Deerfield Street, Deferiet, Defiance, Delano, Delaplaine, Delaware, Delaware Water Gap, Delhi, Delight, Dellwood, Delmar, Delmont, Deloit, Delong, Delphia, Delta, Denbo, Denison, Dennysville, Denton, Denver, Depauville, Depew, Deputy, Derby, Derrick City, Derry, Derwood, Des Moines, Detroit, Devault, Devon, Dewart, Dewey, Dewitt, Dexter, Diamond Point, Dice, Dickerson, Dickerson Run, Dickinson Center, Dickson City, Diller, Dilliner, Dillonvale, Dillsburg, Dilltown, Dimock, Dingmans Ferry, Distant, Dittmer, Dividing Creek, Dix, Dixon, Dixonville, Dobbin, Docena, Dolomite, Donegal, Dongola, Donora, Dorchester, Dornsife, Dorton, Dothan, Douglass, Douglassville, Dover, Dow City, Downingtown, Downsville, Doylesburg, Doylestown, Drake, Dravosburg, Dresher, Drexel Hill, Drifting, Drifton, Driftwood, Drumore, Drums, Dry Run, Dryden, Du Bois, Du Quoin, Dublin, Dubre, Duck Hill, Dudley, Dugger, Duke Center, Dumont, Dunbar, Duncannon, Duncansville, Dundee, Dunfermline, Dunlevy, Dunlo, Dunlow, Dupont, Duquesne, Durham, Duryea, Dushore, Dutzow, Dwarf, Dwight, Dyer, Dyke, Dysart, Eagle, Eagle Bridge, Eagles Mere, Eagleville, Earlington, Earlton, Earlville, East Amherst, East Aurora, East Baldwin, East Barre, East Berkshire, East Berlin, East Brady, East Branch, East Butler, East Calais, East Carbon, East Chatham, East Concord, East Dixfield, East Durham, East Earl, East Fairfield, East Freedom, East Greenville, East Hickory, East Jewett, East Lynn, East Machias, East Mc Keesport, East Meredith, East Millsboro, East Montpelier, East Parsonfield, East Petersburg, East Pittsburgh, East Prospect, East Rochester, East Smethport, East Smithfield, East Springfield, East Stroudsburg, East Texas, East Vandergrift, East Waterboro, East Waterford, East Williamson, East Wilton, Eastlake, Eastman, Easton, Eastpoint, Eastport, Eastville, Eastwood, Eaton, Eau Claire, Ebensburg, Ebervale, Ebro, Eckerty, Economy, Ecorse, Eden, Edgar, Edgemont, Edgemoor, Edinboro, Edinburg, Edmon, Edmond, Edwardsville, Effort, Eighty Four, El Dorado, Elbing, Elco, Eldersville, Elderton, Eldred, Elgin, Eliot, Elizabeth, Elizabethtown, Elizabethville, Elizaville, Elk City, Elk Falls, Elk Mountain, Elk Point, Elka Park, Elkhorn City, Elkins, Elkins Park, Elkland, Ellenburg, Ellenburg Center, Ellenburg Depot, Ellettsville, Ellinger, Elliott, Elliottsburg, Ellisburg, Ellisville, Ellsworth, Ellwood City, Elm, Elm Springs, Elma, Elmhurst, Elmora, Elrama, Elsie, Elton, Eltopia, Elverson, Elwood, Elysburg, Emeigh, Emerson, Emigsville, Emlenton, Emmaus, Emory, Empire, Emporium, Encampment, Endeavor, Endicott, Englewood, English, Enola, Enon Valley, Enosburg Falls, Enterprise, Entriken, Enville, Eolia, Ephrata, Equinunk, Erie, Ernest, Erving, Erwinna, Esperance, Essington, Estill Springs, Ether, Ethridge, Etta, Etters, Eucha, Eureka, Eustis, Eutaw, Evans, Evans City, Evans Mills, Evansville, Everett, Evergreen, Everson, Ewell, Ewing, Excel, Excelsior, Exeter, Exmore, Export, Exton, Factoryville, Fagus, Fair Grove, Fairbank, Fairbanks, Fairborn, Fairburn, Fairbury, Fairchance, Fairdale, Fairfax, Fairfield, Fairhope, Fairless Hills, Fairmount City, Fairplay, Fairport, Fairton, Fairview, Fairview Village, Falcon, Fall Branch, Fall River, Fallentimber, Falls, Falls Creek, Fallsburg, Falmouth, Fannettsburg, Fanrock, Fanwood, Far Hills, Farina, Farlington, Farmersburg, Farmersville, Farmerville, Farmington, Farmington Falls, Farnham, Farrar, Farrell, Fawn Grove, Fayette, Fayette City, Fayetteville, Feasterville Trevose, Fedscreek, Felton, Felts Mills, Fenelton, Ferndale, Fernwood, Ferrum, Ferryville, Festus, Fiatt, Fillmore, Finleyville, Firth, Fisher, Fishers Landing, Fishertown, Fisherville, Fishs Eddy, Fisk, Five Points, Flagtown, Flat Rock, Flat Top, Flatonia, Fleetville, Fleetwood, Fleischmanns, Fleming, Fletcher, Flicksville, Flinton, Flourtown, Fogelsville, Folcroft, Folsom, Fombell, Fonda, Forbes Road, Force, Ford City, Ford Cliff, Fords Branch, Forest, Forest City, Forest Grove, Forest Hills, Forest Home, Forest Lake, Forestburgh, Forestville, Forgan, Forkland, Forksville, Forsyth, Fort Ann, Fort Atkinson, Fort Bragg, Fort Calhoun, Fort Covington, Fort Drum, Fort Edward, Fort Gay, Fort Hill, Fort Hunter, Fort Johnson, Fort Lawn, Fort Littleton, Fort Loudon, Fort Mill, Fort Necessity, Fort Plain, Fort Recovery, Fort Ritner, Fort Washington, Fort White, Fortescue, Fountain City, Fountain Run, Fountainville, Fowler, Foxburg, FPO, Frackville, Franconia, Frankford, Frankfort, Frankfort Heights, Franklin, Franklin Park, Franklin Springs, Franklinton, Franklintown, Franktown, Frankville, Frederic, Frederick, Fredericksburg, Fredericktown, Fredonia, Freeburg, Freeburn, Freedom, Freehold, Freeland, Freeman, Freeport, Freistatt, Fremont, Fremont Center, Frenchville, Friedens, Friedensburg, Friendship, Friendsville, Friesland, Frisco City, Frohna, Fromberg, Front Royal, Frontenac, Frostburg, Fruitdale, Fruitvale, Fryburg, Fulton, Fultondale, Fultonville, Fults, Funkstown, Furlong, Gabriels, Gaines, Gainesville, Gaithersburg, Galena, Gales Creek, Galeton, Galion, Gallaway, Gallitzin, Galloway, Gamaliel, Gans, Gap, Gap Mills, Gapland, Garards Fort, Garden City, Gardendale, Gardenville, Gardners, Garland, Garnet Valley, Garrett, Garrett Park, Garwood, Garysburg, Gaston, Gastonville, Gate, Gattman, Gauley Bridge, Gays Creek, Gays Mills, Geff, Geigertown, Genesee, Geneva, Genoa, Georges Mills, Georgetown, Georgiana, Gepp, Gerald, Gerlaw, Germansville, Germantown, Gettysburg, Getzville, Ghent, Gibbon Glade, Gibson, Gibsonia, Gifford, Gilbert, Gilberton, Gilbertsville, Gillett, Gipsy, Girard, Girardville, Glace, Glade Hill, Glade Spring, Gladstone, Gladwyne, Glasgow, Glassport, Glen Allan, Glen Allen, Glen Campbell, Glen Echo, Glen Ferris, Glen Fork, Glen Hope, Glen Jean, Glen Lyon, Glen Mills, Glen Richey, Glen Riddle Lima, Glen Rock, Glen Rogers, Glen Spey, Glen Wild, Glencoe, Glenford, Glenhayes, Glenmoore, Glenolden, Glens Falls, Glenshaw, Glenside, Glenview, Glenville, Glenwood, Gloversville, Godwin, Golden, Golden Gate, Golden Valley, Goldsboro, Goode, Goodview, Goodville, Goodway, Goose Lake, Gordon, Gordonville, Gorham, Goshen, Gouldsboro, Gowen City, Gower, Grady, Gradyville, Graham, Grahamsville, Grampian, Grand Chenier, Grand Gorge, Grand Island, Grand Isle, Grand Junction, Grand Lake Stream, Grand Marsh, Grand Mound, Grand Valley, Graniteville, Grant, Grantham, Grantsburg, Grantville, Granville, Granville Summit, Grapeville, Grass Creek, Grassflat, Gratz, Gray, Gray Summit, Grayling, Graysville, Great Bend, Great Falls, Great Meadows, Greeley, Green Castle, Green City, Green Lane, Green Park, Greencastle, Greene, Greeneville, Greenfield, Greenland, Greenleaf, Greenock, Greens Fork, Greensboro, Greensburg, Greentown, Greenup, Greenville, Greenwich, Greenwood Springs, Grenola, Grenville, Gresham, Gretna, Griggsville, Grindstone, Grosse Ile, Grosse Pointe, Grove, Grove City, Groveport, Grover, Groves, Grovetown, Grubville, Guild, Gumberry, Gunlock, Guys Mills, Gwynedd, Gwynedd Valley, Hackberry, Hackettstown, Haddam, Hadley, Hagaman, Hagarstown, Hagerstown, Hague, Haines Falls, Halcottsville, Halifax, Hallam, Hallstead, Halltown, Hamburg, Hamden, Hamer, Hamilton, Hamlin, Hammondsville, Hampton, Hamshire, Hamtramck, Hancock, Hankins, Hanksville, Hanna, Hannacroix, Hannastown, Hannibal, Hanover, Happy, Harborcreek, Hardburly, Hardinsburg, Hardy, Harford, Harleigh, Harlem, Harleysville, Harlingen, Harmonsburg, Harmony, Harper Woods, Harpers Ferry, Harpersfield, Harpswell, Harrington, Harris, Harrisburg, Harrison, Harrison City, Harrison Valley, Harrisonville, Harriston, Harrisville, Harrods Creek, Harrodsburg, Hartford, Hartland, Hartleton, Hartstown, Harvel, Harvey, Harveys Lake, Harveysburg, Harviell, Harwick, Hastings, Hatboro, Hatfield, Hatton, Havana, Haverford, Havertown, Hawk Run, Hawkeye, Hawley, Hawthorn, Hazard, Hazel Hurst, Hazen, Hazleton, Heath, Heath Springs, Heathsville, Hecker, Hegins, Heilwood, Heislerville, Helenville, Hellertown, Hellier, Helper, Heltonville, Hematite, Henderson, Henderson Harbor, Hendersonville, Henrico, Henrietta, Henry, Henryville, Hensonville, Hepler, Herculaneum, Hereford, Herman, Herminie, Hermitage, Herndon, Herrick Center, Hershey, Hesston, Hestand, Hettinger, Hiawatha, Hibbs, Hickman, Hickory, Hickory Grove, Hickory Withe, Hico, Hidden Valley, High Hill, High Ridge, Highgate Center, Highgate Springs, Highland Lake, Highland Park, Highspire, Hightstown, Hildale, Hildreth, Hiller, Hilliard, Hilliards, Hillisburg, Hillsboro, Hillsborough, Hillsdale, Hillsgrove, Hillside, Hillsville, Hilltop, Hilltown, Hillview, Hilton, Hinckley, Hiram, Hobart, Hodges, Hoffman, Hogansburg, Holbrook, Holicong, Holland, Hollandale, Hollenberg, Holliday, Hollidaysburg, Hollis Center, Hollowville, Hollsopple, Holly Grove, Holmes, Holstein, Holtwood, Home, Homer City, Homestead, Honeoye Falls, Honesdale, Honey Brook, Honey Grove, Hookerton, Hookstown, Hooversville, Hop Bottom, Hope, Hope Hull, Hope Mills, Hope Valley, Hopeland, Hopewell, Hopkinton, Hopwood, Horsham, Hortonville, Hoskins, Hostetter, House Springs, Houston, Houtzdale, Hoven, Howard, Hoxie, Hoyleton, Hubertus, Huddleston, Huddy, Hudson, Hudson Falls, Huey, Hughesville, Hugo, Huletts Landing, Hull, Humeston, Hummels Wharf, Hummelstown, Humphreys, Hunker, Hunlock Creek, Hunter, Huntingdon, Huntingdon Valley, Huntington, Huntington Mills, Huntland, Huntsville, Hurleyville, Huron, Hurricane, Hustontown, Hutchinson, Hutsonville, Huttig, Hyde, Hyde Park, Hydetown, Hymera, Hyndman, Hyner, Ickesburg, Ida, Idaville, Idledale, Ikes Fork, Imbler, Imboden, Imler, Immaculata, Imperial, Ina, Independence, Indian Head, Indian Hills, Indian Trail, Indian Valley, Indiana, Indianola, Industry, Ingomar, Inkster, Inman, Intercourse, Ipava, Iron City, Irondale, Ironton, Irvine, Irving, Irvington, Irvona, Irwin, Isabella, Islamorada, Itmann, Ivins, Ixonia, Jackman, Jacks Creek, Jackson, Jackson Center, Jacobs Creek, James City, James Creek, Jamestown, Jamesville, Jamison, Janesville, Jansen, Jasonville, Jasper, Java Center, Java Village, Jay, Jayess, Jeannette, Jeff, Jefferson, Jefferson City, Jeffersonville, Jenkintown, Jenners, Jennerstown, Jermyn, Jerome, Jersey Mills, Jersey Shore, Jerusalem, Jesse, Jessup, Jesup, Jetson, Jewell, Jewett, Jigger, Jim Thorpe, Jodie, Joffre, Johnsburg, Johnson, Johnson City, Johnson Creek, Johnsonburg, Johnsonville, Johnstown, Joliet, Jonancy, Jones Mills, Jonesboro, Jonesborough, Jonesburg, Jonesport, Jonestown, Jonesville, Josephine, Joy, Julian, Juliette, Junction City, Juneau, Junedale, Juniata, Kahlotus, Kalona, Kanawha Falls, Kane, Kansas, Kantner, Karns City, Karthaus, Kattskill Bay, Kauneonga Lake, Kearneysville, Keedysville, Keenes, Keeseville, Kegley, Keisterville, Keithsburg, Kelayres, Kelleys Island, Kellysville, Kelton, Kemblesville, Kempton, Kendall, Kenesaw, Kenilworth, Kennard, Kennebunk, Kennebunkport, Kenner, Kennerdell, Kennett Square, Kenova, Kenoza Lake, Kensington, Kent, Kenyon, Kersey, Kershaw, Kesley, Kewanna, Kewaskum, Key Colony Beach, Key Largo, Key West, Keyesport, Kiahsville, Kiamesha Lake, Kidron, Kilbourne, Kilmarnock, Kilmichael, Kilsyth, Kimberly, Kimberton, Kimmswick, Kimper, Kincaid, Kinderhook, King Of Prussia, Kingfield, Kings Mills, Kingsley, Kingsport, Kingston, Kinsale, Kintnersville, Kinzers, Kirby, Kirklin, Kirkwood, Kiron, Kittanning, Kittery, Kittery Point, Kittredge, Kitts Hill, Kleinfeltersville, Klingerstown, Knowles, Knox, Knox Dale, Knoxville, Koleen, Koppel, Kopperston, Kossuth, Kreamer, Kresgeville, Krypton, Kulpmont, Kulpsville, Kunkletown, Kutztown, Kylertown, La Belle, La Fargeville, La Feria, La Grande, La Grange, La Jose, La Plume, La Prairie, La Salle, La Verkin, Labadie, Laceyville, Lackawaxen, Lackey, Lacona, Laconia, Ladoga, Lafayette Hill, Lafe, Lafitte, Lahaska, Laings, Lairdsville, Lake Ariel, Lake Butler, Lake City, Lake Clear, Lake Como, Lake Elmo, Lake George, Lake Harmony, Lake Huntington, Lake Luzerne, Lake Lynn, Lake Mills, Lake Pleasant, Lake View, Lake Winola, Lakeland, Lakeville, Lakewood, Lamar, Lamartine, Lambert Lake, Lambertville, Lamont, Lampeter, Lanark Village, Lancaster, Landenberg, Landingville, Landisburg, Landisville, Lando, Lane, Lanesboro, Lanesville, Langeloth, Langhorne, Langley, Lansdale, Lansdowne, Lanse, Lansford, Lansing, Laona, Lapine, Laporte, Larimer, Lashmeet, Latham, Lathrop, Latimer, Latrobe, Lattimer Mines, Laughlintown, Laurel, Laurelton, Laurys Station, Lavalette, Lavelle, Lavonia, Lawn, Lawrence, Lawrenceburg, Lawrenceville, Lawson, Lawtey, Lawton, Lawtons, Layland, Le Raysville, Lead, Leakesville, Leasburg, Leavenworth, Lebanon, Leck Kill, Leckrone, Lecontes Mills, Ledbetter, Lederach, Leechburg, Leeds, Leeper, Lees Creek, Leesburg, Leesport, Leetsdale, Lehigh Valley, Lehighton, Lehman, Leisenring, Leiters Ford, Leland, Lemasters, Lemont, Lemont Furnace, Lemoyne, Lempster, Lenhartsville, Lenni, Lenoxville, Leola, Leoma, Leon, Leopold, Lerona, Leroy, Leslie, Leverett, Levittown, Lewis Center, Lewis Run, Lewisberry, Lewisburg, Lewistown, Lewisville, Lexington, Liberty, Liberty Center, Liberty Corner, Libertyville, Library, Lick Creek, Lickingville, Light, Light Street, Lightfoot, Ligonier, Liguori, Lillie, Lilly, Lima, Limekiln, Limeport, Limerick, Limestone, Limington, Lincoln, Lincoln Park, Lincoln University, Lind, Linden, Lindon, Lindside, Line Lexington, Linesville, Lineville, Linn, Linn Grove, Linton, Linwood, Lionville, Listie, Litchfield, Lititz, Little Hocking, Little Meadows, Little York, Littlestown, Littleton, Lively, Liverpool, Livingston, Livingston Manor, Livonia, Llewellyn, Lloyd, Loa, Lobelville, Loch Sheldrake, Lochgelly, Lock Haven, Lockhart, Lockridge, Lockwood, Locust Gap, Locustdale, Lodi, Logan, Loganton, Loganville, London Mills, Lonedell, Long Eddy, Long Island, Long Key, Long Pond, Longton, Loogootee, Lookout, Lopez, Loraine, Loretto, Lorimor, Lorman, Lorraine, Los Fresnos, Los Indios, Lost Creek, Lost Nation, Lottsburg, Louisa, Louisburg, Louisiana, Louisville, Lovilia, Low Moor, Lowber, Lowell, Lower Salem, Lowmansville, Lowndes, Lowry, Loyalhanna, Loysburg, Loysville, Lozano, Lubec, Lucernemines, Lucinda, Ludlow, Luebbering, Lulu, Lumberville, Luna Pier, Luray, Lurgan, Luthersburg, Luttrell, Lutts, Luxor, Luzerne, Lykens, Lyman, Lynco, Lyndell, Lyndora, Lynn, Lynx, Lynxville, Lyon Mountain, Lyon Station, Lyons, Maben, Macedon, Machias, Machiasport, Machipongo, Mackeyville, Macksburg, Mackville, Macon, Macungie, Madera, Madison, Madisonburg, Madisonville, Madras, Maeystown, Magnetic Springs, Magnolia, Mahaffey, Mahanoy City, Mahanoy Plane, Mahaska, Mainesburg, Maineville, Mainland, Majestic, Malaga, Malcolm, Malden Bridge, Malone, Malvern, Mammoth, Mammoth Spring, Manchester, Manheim, Manilla, Manning, Manns Choice, Mannsville, Manokin, Manor, Manorville, Mansfield, Manville, Mapaville, Maple Rapids, Maplecrest, Mapleton Depot, Mar Lin, Marathon, Marathon Shores, Marble, Marchand, Marcus Hook, Marengo, Margarettsville, Margaretville, Maria Stein, Marianna, Marienville, Marietta, Marilla, Marine On Saint Croix, Marion, Marion Center, Marion Heights, Marion Station, Marionville, Markleton, Markleysburg, Marmaduke, Marrero, Marrowbone, Mars, Marshalls Creek, Marshallville, Marshfield, Marshville, Marsteller, Martell, Martensdale, Martha, Marthasville, Martin, Martindale, Martins Creek, Martinsburg, Martinsville, Mary D, Marysville, Mason, Masonic Home, Masontown, Masonville, Matamoras, Matheny, Mather, Matherville, Mathews, Matoaka, Mattawana, Matthews, Maugansville, Mauricetown, Maury, Maxatawny, Maybee, Mayfield, Maynard, Maynardville, Mayport, Maytown, Mazie, Mc Alisterville, Mc Andrews, Mc Bride, Mc Call Creek, Mc Calla, Mc Carr, Mc Clellandtown, Mc Clure, Mc Connells, Mc Connellsburg, Mc Connellstown, Mc Cool Junction, Mc Coy, Mc Cune, Mc Donald, Mc Elhattan, Mc Ewensville, Mc Gee, Mc Grann, Mc Graws, Mc Intosh, Mc Intyre, Mc Kean, Mc Kees Rocks, Mc Keesport, Mc Kenzie, Mc Knightstown, Mc Lain, Mc Louth, Mc Minnville, Mc Neil, Mc Sherrystown, Mc Veigh, Mc Veytown, Mcadoo, Mccomb, Meadow Bridge, Meadow Lands, Meadowview, Meadville, Meansville, Mechanicsburg, Mechanicsville, Meddybemps, Media, Medicine Bow, Megargel, Mehoopany, Melcroft, Mellenville, Melrose, Melvindale, Menan, Mendenhall, Mendon, Mendota, Menges Mills, Mentcle, Mercer, Mercersburg, Merepoint, Meridale, Meriden, Merion Station, Merom, Merrittstown, Merry Point, Mertztown, Mesa, Mesena, Meshoppen, Metairie, Metamora, Metcalfe, Mexia, Mexico, Meyersdale, Miamisburg, Michigantown, Middle Falls, Middle Granville, Middleburg, Middlebury Center, Middleport, Middletown, Midland, Midvale, Midway, Mifflin, Mifflinburg, Mifflintown, Mifflinville, Milan, Milanville, Milbridge, Mildred, Milesburg, Milford, Milford Center, Milford Square, Mill Creek, Mill Hall, Mill Run, Mill Spring, Mill Springs, Mill Village, Millcreek, Milledgeville, Miller, Millersburg, Millerstown, Millersville, Millerton, Millheim, Millmont, Millrift, Millry, Mills, Millsboro, Milltown, Millville, Milnesville, Milo, Milroy, Milton, Milwaukee, Minden, Mineral Point, Mineral Springs, Minersville, Mingo Junction, Mingoville, Minisink Hills, Minturn, Miquon, Mitchell, Modena, Mohawk, Mohnton, Mohrsville, Moira, Moko, Molena, Moline, Mollusk, Monaca, Monessen, Moneta, Mongaup Valley, Monmouth, Monocacy Station, Monongahela, Monroe, Monroe Bridge, Monroe City, Monroeton, Monroeville, Mont Alto, Mont Clare, Montague, Montandon, Montcalm, Monteview, Montezuma, Montgomery, Montgomery Center, Montgomery City, Montgomery Village, Montgomeryville, Monticello, Montoursville, Montpelier, Montrose, Montross, Montvale, Moody, Mooers, Mooers Forks, Moosic, Morann, Morattico, Moretown, Morgan, Morganfield, Morgantown, Morris, Morris Run, Morrisdale, Morrison, Morrisonville, Morrisville, Morrow, Morrowville, Morse Mill, Morton, Moscow, Moshannon, Mosheim, Moulton, Mount Aetna, Mount Bethel, Mount Braddock, Mount Carbon, Mount Carmel, Mount Dora, Mount Eaton, Mount Erie, Mount Gilead, Mount Gretna, Mount Hermon, Mount Holly, Mount Holly Springs, Mount Hope, Mount Ida, Mount Jewett, Mount Joy, Mount Meigs, Mount Morris, Mount Olive, Mount Perry, Mount Pleasant, Mount Pleasant Mills, Mount Pocono, Mount Sterling, Mount Union, Mount Vernon, Mount Wolf, Mountain Dale, Mountain Home, Mountain Top, Mountainburg, Mountainhome, Mountainside, Mountville, Mouthcard, Moxahala, Muir, Mulberry, Muldoon, Mulga, Mulkeytown, Mullens, Mumford, Muncie, Muncy, Muncy Valley, Munson, Murfreesboro, Murrysville, Muse, Musella, Myerstown, Myra, Myrtle, Nallen, Nanticoke, Nanty Glo, Naples, Naponee, Narberth, Narragansett, Narrowsburg, Narvon, Nashville, Nason, Nassawadox, Natchez, Natrona Heights, Natural Bridge, Natural Dam, Nazareth, Nebo, Nederland, Needmore, Neely, Neelyton, Neelyville, Neffs, Nelliston, Nelson, Nemacolin, Nemo, Nemours, Neoga, Nescopeck, Neshanic Station, Nesquehoning, Neversink, New Albany, New Alexandria, New Augusta, New Baden, New Baltimore, New Bedford, New Berlin, New Berlinville, New Bethlehem, New Bloomfield, New Boston, New Brighton, New Buffalo, New Caney, New Canton, New Castle, New Columbia, New Cumberland, New Derry, New Eagle, New Enterprise, New Florence, New Freedom, New Freeport, New Galilee, New Geneva, New Germantown, New Gloucester, New Harmony, New Hartford, New Haven, New Holland, New Hope, New Kensington, New Kingston, New Kingstown, New Lebanon, New Lexington, New London, New Market, New Matamoras, New Meadows, New Memphis, New Milford, New Millport, New Orleans, New Oxford, New Paris, New Park, New Philadelphia, New Portland, New Providence, New Richmond, New Ringgold, New Ross, New Salem, New Sharon, New Stanton, New Straitsville, New Trenton, New Tripoli, New Vienna, New Vineyard, New Virginia, New Washington, New Wilmington, New Windsor, Newark, Newark Valley, Newberry, Newburg, Newell, Newfield, Newfoundland, Newhebron, Newhope, Newmanstown, Newport, Newry, Newton Hamilton, Newtown, Newtown Square, Newville, Nichols, Nicholson, Nicktown, Nineveh, Nisbet, Niverville, Nodaway, Nokomis, Nome, Nordland, Norlina, Normalville, Norman, Normandy, Norphlet, Norridgewock, Norris, Norristown, North Anson, North Apollo, North Bangor, North Bend, North Berwick, North Boston, North Branch, North Bridgton, North Chatham, North Chili, North Collins, North Creek, North East, North Evans, North Granville, North Greece, North Henderson, North Java, North Jay, North Kingstown, North Montpelier, North New Portland, North Plains, North Powder, North River, North Robinson, North Rose, North Sioux City, North Spring, North Springfield, North Versailles, North Wales, North Washington, North Waterboro, North Yarmouth, Northampton, Northfield, Northfield Falls, Northpoint, Northumberland, Northville, Nortonville, Norvelt, Norwalk, Norwood, Nottingham, Noxen, Nu Mine, Numidia, Nuremberg, Nuttsville, Oak Hill, Oak Ridge, Oak Vale, Oakdale, Oakland, Oakland Mills, Oakmont, Oaks, Oakvale, Oakville, Obernburg, Oblong, Ocean Park, Oceana, Oceola, Ochelata, Oconee, Oden, Odum, Oelwein, Ogunquit, Ohiopyle, Ohlman, Oil City, Okawville, Okeana, Olanta, Old Chatham, Old Forge, Old Orchard Beach, Old Zionsville, Oldenburg, Oldhams, Oley, Oliveburg, Oliver, Olmito, Olney, Olyphant, Oneida, Ono, Ontario, Ontario Center, Oolitic, Opdyke, Ophelia, Opolis, Oquossoc, Oran, Orange, Orangeville, Orbisonia, Orchard Park, Orefield, Oregonia, Oreland, Orient, Orrs Island, Orrstown, Orrtanna, Orrville, Orson, Orviston, Orwigsburg, Oscar, Osceola, Osceola Mills, Oskaloosa, Osterburg, Ostrander, Osyka, Othello, Otis, Ottawa, Ottawa Lake, Ottsville, Otwell, Overpeck, Ovett, Ovid, Owego, Owensburg, Owls Head, Oxbow, Oxford, Oyster, Ozark, Ozawkie, Ozone, Pacific, Packwood, Page, Palatine Bridge, Palenville, Palestine, Palm, Palmer, Palmerdale, Palmerton, Palmetto, Palmyra, Paloma, Panama, Paoli, Paradise, Paragould, Pardeesville, Pardeeville, Paris, Parker, Parker Ford, Parkersburg, Parkesburg, Parkhill, Parksville, Parryville, Parsonsfield, Pasco, Paton, Patterson, Patton, Paul Smiths, Paupack, Pax, Paxinos, Paxton, Paxtonville, Payson, Peace Dale, Peach Bottom, Peach Glen, Peachtree City, Peaks Island, Peapack, Pearl, Peckville, Pedro, Peebles, Pekin, Pembroke, Pen Argyl, Pencil Bluff, Pendleton, Penfield, Penhook, Penn, Penn Run, Pennington, Penns Creek, Penns Park, Pennsburg, Pennsylvania Furnace, Penryn, Pequea, Perdue Hill, Perkasie, Perkiomenville, Perry, Perryopolis, Perryville, Pershing, Peru, Peterman, Petersburg, Peterstown, Petrolia, Pettisville, Pevely, Phelps, Phil Campbell, Philadelphia, Philipsburg, Phillips, Phillipsburg, Phillipsport, Philmont, Phoenixville, Phyllis, Picture Rocks, Piedmont, Pierce City, Pierrepont Manor, Pike, Pike Road, Piketon, Pikeville, Pillow, Pilot, Pinckneyville, Pine, Pine Bank, Pine Bluff, Pine Forge, Pine Grove, Pine Grove Mills, Pine Level, Pine Valley, Pine Village, Pinehurst, Pineville, Piney Flats, Piney Fork, Pinson, Pinsonfork, Pipersville, Pitcairn, Pitman, Pittsburg, Pittsburgh, Pittsfield, Pittsford, Pittston, Plainfield, Plainville, Plattsburg, Plattsburgh, Pleasant Grove, Pleasant Hall, Pleasant Hill, Pleasant Mills, Pleasant Mount, Pleasant Plain, Pleasant Unity, Pleasantville, Plessis, Pluckemin, Plum, Plumsteadville, Plumville, Plymouth, Plymouth Meeting, Pocono Lake, Pocono Lake Preserve, Pocono Manor, Pocono Pines, Pocono Summit, Pocopson, Point Marion, Point Pleasant, Polk, Pollock, Pomeroy, Pomona, Pond Eddy, Poolesville, Pope A F B, Popejoy, Poplar Bluff, Port Allegany, Port Arthur, Port Carbon, Port Clinton, Port Elizabeth, Port Hadlock, Port Isabel, Port Ludlow, Port Matilda, Port Murray, Port Neches, Port Norris, Port Royal, Port Townsend, Port Trevorton, Port William, Portage, Portageville, Porter, Porters Sideling, Portersville, Portia, Portland, Potecasi, Potomac, Potosi, Pottersdale, Pottersville, Potts Grove, Pottstown, Pottsville, Potwin, Powell, Powellton, Powhatan, Pownal, Poynette, Poyntelle, Prairie, Prairie Du Chien, Prairie Grove, Prattsville, Preble, Preemption, Prescott, Presto, Preston, Preston Park, Price, Pricedale, Prichard, Prince, Princess Anne, Princeton, Princeton Junction, Proctorville, Prole, Promise City, Prompton, Prospect, Prospect Park, Prosperity, Provo, Pulaski, Pultneyville, Punxsutawney, Purling, Putnam Station, Quakake, Quakertown, Quarryville, Quecreek, Queen, Queensbury, Quentin, Quilcene, Quincy, Quinque, Qulin, Raccoon, Radnor, Radom, Rahway, Raiford, Railroad, Rainbow Lake, Rainier, Ralston, Ramer, Ramey, Ramona, Ramsey, Randalia, Randolph, Rangeley, Ransom, Ranson, Rantoul, Raritan, Ravencliff, Ravenden, Ravine, Rawlins, Rayland, Raymond, Reading, Reamstown, Rebersburg, Rebuck, Rector, Red Bay, Red Creek, Red Hill, Red Lion, Red Lodge, Red Oak, Redfield, Redford, Redstar, Redwood, Reeder, Reeders, Reedsville, Reedville, Reesville, Refton, Regina, Rehobeth, Rehrersburg, Reinholds, Renault, Renfrew, Reno, Renovo, Republic, Revere, Revloc, Rew, Rexmont, Reydell, Reynoldsburg, Reynoldsville, Rheems, Rhineland, Rices Landing, Riceville, Rich Square, Richardsville, Richboro, Richburg, Richeyville, Richfield, Richford, Richland, Richlandtown, Richmond, Richton, Richview, Richwood, Richwoods, Ricketts, Riddlesburg, Ridgeway, Ridgway, Ridley Park, Riegelsville, Rigby, Rillton, Rimersburg, Rinard, Riner, Ringgold, Ringling, Ringtown, Rio, Rio Hondo, Riparius, Rippey, Rippon, Ririe, Rising City, Rittman, Ritzville, River Rouge, Riverside, Riverton, Rixford, Roanoke, Roaring Branch, Roaring Spring, Robbinston, Roberta, Roberts, Robertsdale, Robertsville, Robesonia, Robinson, Robinson Creek, Robson, Roca, Rochester, Rochester Mills, Rock, Rock Camp, Rock Glen, Rock Hill, Rock Island, Rock View, Rockbridge, Rockfield, Rockford, Rockhill Furnace, Rockhouse, Rockport, Rockton, Rockville, Rockwood, Rocky Hill, Rocky Mount, Rodman, Roe, Rogersville, Rohrersville, Rombauer, Rome, Romulus, Ronco, Ronks, Roodhouse, Roper, Rosalia, Roscoe, Rose, Rose Hill, Roseland, Roselle, Roselle Park, Rosenhayn, Roseville, Ross, Rossiter, Rossville, Roswell, Roulette, Round Top, Rouses Point, Rouseville, Rouzerville, Rowdy, Rowe, Rowland, Roxbury, Roxie, Royalton, Royersford, Royston, Ruckersville, Rudy, Ruffs Dale, Rural Ridge, Rural Valley, Rush, Rushland, Rushville, Russell, Russellton, Russellville, Ryan, Sabina, Sabine, Sabine Pass, Sabinsville, Sackets Harbor, Saco, Sacramento, Sadsburyville, Saegertown, Saffell, Sagamore, Saint Albans, Saint Albans Bay, Saint Andrews, Saint Benedict, Saint Bethlehem, Saint Boniface, Saint Catharine, Saint Clair, Saint Croix, Saint David, Saint Elmo, Saint Francisville, Saint George, Saint Helens, Saint Henry, Saint James, Saint Johns, Saint Johnsville, Saint Joseph, Saint Lucas, Saint Marys, Saint Michael, Saint Onge, Saint Paul, Saint Paul Park, Saint Peter, Saint Peters, Saint Petersburg, Saint Regis Falls, Saint Stephens, Saint Thomas, Salem, Salford, Salfordville, Salina, Salisbury, Salix, Salona, Saltillo, Saltsburg, Salvisa, Samaria, San Benito, Sandersville, Sandusky, Sandy Lake, Sandy Point, Sandy Ridge, Sandy Spring, Sanford, Santa Clara, Santa Fe, Santa Maria, Santa Rosa, Saranac, Saranac Lake, Saratoga, Sardinia, Sardis, Sarver, Sassamansville, Saul, Saulsville, Saunderstown, Savannah, Savery, Saxonburg, Saxton, Saylorsburg, Sayre, Scandia, Scappoose, Scarborough, Scarbro, Scenery Hill, Schaefferstown, Scheller, Schellsburg, Schenley, Schleswig, Schnecksville, Schulenburg, Schuyler Falls, Schuylkill Haven, Schwenksville, Sciota, Scotch Plains, Scotland, Scotrun, Scottdale, Scottown, Scottsville, Scranton, Screven, Scroggins, Scuddy, Seaboard, Seaford, Seaman, Seanor, Seaton, Seaview, Sebago, Sebago Lake, Secondcreek, Sedalia, Sedan, Sedgwick, Selinsgrove, Sellersville, Selma, Seltzer, Seminole, Seneca, Sesser, Seven Mile, Seven Springs, Seven Valleys, Severn, Sewanee, Seward, Sewickley, Seymour, Shade Gap, Shady Grove, Shamokin, Shamokin Dam, Shandon, Shanksville, Shannock, Shannon, Shannon City, Shapleigh, Sharon, Sharon Hill, Sharps Chapel, Sharpsburg, Sharpsville, Shartlesville, Shattuc, Shattuckville, Shavertown, Shawanese, Shawmut, Shawnee, Shawnee On Delaware, Shawsville, Shawville, Sheakleyville, Sheffield, Shelbiana, Shelburn, Shelburne Falls, Shelby Gap, Shelbyville, Sheldon, Sheldon Springs, Shell Rock, Shelocta, Shenandoah, Shenandoah Junction, Shepherdstown, Sheppton, Shermans Dale, Sherrard, Sherrill, Sherwood, Shickshinny, Shiloh, Shinglehouse, Shinhopple, Shippensburg, Shippenville, Shippingport, Shirley Basin, Shirleysburg, Shoals, Shobonier, Shoemakersville, Shohola, Shook, Shreve, Shrewsbury, Shunk, Shushan, Shutesbury, Sibley, Sidman, Sidney, Sidney Center, Sigel, Siloam, Silva, Silver Bay, Silver Creek, Silver Lake, Silver Spring, Silver Springs, Silverdale, Simon, Sims, Sinclair, Sinks Grove, Sinnamahoning, Sipesville, Six Mile Run, Skillman, Skippack, Skowhegan, Skytop, Slate Run, Slatedale, Slatington, Slemp, Slickville, Sligo, Slinger, Slippery Rock, Slocum, Slovan, Smackover, Smallwood, Smarr, Smartt, Smethport, Smicksburg, Smithboro, Smithers, Smithfield, Smithmill, Smiths Grove, Smithsburg, Smithshire, Smithton, Smithville, Smock, Smokerun, Smoketown, Smyrna, Snow Hill, Snow Shoe, Snydersburg, Snydertown, Sodus, Sodus Point, Soldiers Grove, Solebury, Solon, Solsberry, Somerset, Somerville, Sontag, Soudersburg, Souderton, South Acworth, South Barre, South Berwick, South Bound Brook, South Butler, South Cairo, South Canaan, South Casco, South Deerfield, South Fallsburg, South Fork, South Freeport, South Gibson, South Heights, South Kortright, South Lebanon, South Montrose, South Mountain, South Padre Island, South Point, South Portland, South Rockwood, South Rutland, South Sterling, South Wales, South Williamson, South Windham, Southampton, Southeastern, Southgate, Southside, Southview, Southwest, Spangler, Spanishburg, Sparta, Spartansburg, Spearfish, Spearsville, Spencer, Spencerport, Spencertown, Spencerville, Spinnerstown, Splendora, Spraggs, Sprague, Sprakers, Sprankle Mills, Spring, Spring Brook, Spring Church, Spring City, Spring Creek, Spring Dale, Spring Glen, Spring Grove, Spring House, Spring Lake, Spring Mills, Spring Mount, Spring Run, Spring Valley, Springboro, Springdale, Springfield, Springs, Springtown, Springvale, Springville, Sprott, Sproul, Spruce Creek, Spruce Pine, Spurgeon, Stafford, Stahlstown, Stamford, Stanardsville, Standish, Stanford, Stanton, Stapleton, Star, Star Junction, Starbuck, Starford, Starke, Starlight, Starrucca, State College, State Line, Stedman, Steele, Steele City, Steelville, Steep Falls, Stendal, Stephenson, Sterling, Steuben, Steubenville, Stevens, Stevensville, Stewart, Stewartstown, Stewartsville, Stillwater, Stinesville, Stockdale, Stockertown, Stone, Stoneboro, Stoneville, Stony Creek, Stony Run, Stopover, Story, Stotts City, Stottville, Stoutsville, Stoy, Stoystown, Strabane, Strafford, Strasburg, Stratford, Strattanville, Stratton, Strausstown, Strawberry, Strawberry Plains, Strong, Strongstown, Stroudsburg, Strykersville, Stump Creek, Sturgeon, Sturgis, Sturkie, Stuyvesant, Stuyvesant Falls, Suburb Maryland Fac, Suches, Sugar Grove, Sugar Run, Sugarloaf, Sugarloaf Shores, Sullivan, Sulphur, Sulphur Springs, Summerdale, Summerhill, Summerlee, Summers, Summertown, Summerville, Summit, Summit Hill, Summit Point, Summit Station, Summitville, Sumner, Sumneytown, Sunapee, Sunbury, Sunderland, Sunflower, Sunnyside, Suplee, Surprise, Susquehanna, Sutersville, Swan Lake, Swanton, Swarthmore, Sweet Valley, Sweetwater, Swengel, Swiftwater, Switz City, Sybertsville, Sycamore, Sycamore Valley, Sykesville, Sylvania, Table Grove, Tafton, Takoma Park, Talco, Talmage, Tamaqua, Tamaroa, Tamiment, Tannersville, Tarentum, Tarrs, Tarrytown, Taswell, Tatamy, Tavernier, Taylor, Taylor Springs, Taylorstown, Teasdale, Teeds Grove, Telford, Tell City, Tellico Plains, Temperance, Temple, Templeton, Tennille, Terral, Terre Hill, Terreton, Texico, Thatcher, Thaxton, Thayer, Theresa, Thomasville, Thompson, Thompsontown, Thompsonville, Thorndale, Thornton, Thornville, Thousand Island Park, Three Mile Bay, Three Springs, Thurmond, Tibbie, Tidioute, Tiff, Tiltonsville, Timber, Timblin, Tioga, Tioga Center, Tiona, Tionesta, Tipton, Tire Hill, Tiro, Titusville, Tobyhanna, Todd, Toledo, Toler, Tolstoy, Tomah, Tompkinsville, Tonawanda, Tontitown, Topsfield, Topton, Toquerville, Toronto, Torrance, Torrey, Toughkenamon, Towanda, Tower City, Town Creek, Townsend, Townville, Trafford, Transfer, Treadwell, Treichlers, Treloar, Tremont, Trenton, Tresckow, Trevorton, Trexlertown, Tribes Hill, Trimble, Trout Creek, Trout Run, Troutville, Troxelville, Troy, Trumbauersville, Trussville, Tualatin, Tucker, Tunkhannock, Tunnel City, Tunnelton, Tupper Lake, Turbotville, Turkey City, Turners, Turners Falls, Turney, Turpin, Turtle Creek, Turtlepoint, Tuscarora, Twin Oaks, Twin Rocks, Tyler Hill, Tylersburg, Tylersport, Tylersville, Tylerton, Tyro, Tyrone, Uledi, Ulster, Ulysses, Union, Union Church, Union City, Union Dale, Union Hall, Union Hill, Union Point, Unionport, Uniontown, Unionville, Unionville Center, United, Unity House, Unityville, University Park, Upland, Upper Black Eddy, Upper Darby, Upper Fairmount, Upperstrasburg, Urbana, Uriah, Ursa, Ursina, Utica, Uvalda, Uwchland, Vail, Valatie, Valencia, Valier, Valley Falls, Valley Forge, Valley View, Valmeyer, Van Buren, Van Voorhis, Van Wyck, Vanceboro, Vandalia, Vanderbilt, Vandergrift, Varney, Varysburg, Vaughan, Vauxhall, Velpen, Venango, Venetia, Venus, Vera, Vermilion, Vermont, Vermontville, Vernon, Vernonia, Verona, Vestaburg, Veyo, Vicco, Vicksburg, Victor, Vienna, Villa Maria, Villa Ridge, Village, Villamont, Villanova, Villisca, Vina, Vincent, Vinegar Bend, Vineland, Vintondale, Viola, Viper, Virgie, Virgin, Virginville, Volant, Vonore, Voth, Vowinckel, Vredenburgh, Wabbaseka, Wabeno, Wacissa, Waco, Wade, Wadena, Wadley, Wagarville, Waggoner, Wagontown, Waite, Waiteville, Waitsfield, Wakefield, Walcott, Waldo, Wales Center, Wallaceton, Wallingford, Walnut, Walnut Bottom, Walnut Grove, Walnut Ridge, Walnutport, Walshville, Walston, Walstonburg, Waltersburg, Walton, Waltonville, Walworth, Wampum, Wappapello, Wapwallopen, Warda, Wardtown, Warfordsburg, Warm Springs, Warminster, Warren, Warren Center, Warrendale, Warrens, Warrensburg, Warrenton, Warrington, Warrior, Warriors Mark, Warsaw, Warthen, Wartrace, Warwick, Washington, Washington Boro, Washington Court House, Washington Crossing, Washington Grove, Washingtonville, Washtucna, Watchung, Waterboro, Waterbury, Waterbury Center, Waterfall, Waterford, Waterloo, Watertown, Waterview, Waterville, Watkins, Watson, Watsontown, Wattsburg, Waucoma, Waurika, Wausau, Wauseon, Wauzeka, Waveland, Waverly, Waxhaw, Waymart, Wayne, Wayne City, Waynesboro, Waynesburg, Waynesville, Waynetown, Wayside, Weatherly, Webbville, Webster, Websterville, Weedville, Weems, Weikert, Weiser, Welchs Creek, Weld, Wellersburg, Wellesley Island, Wellington, Wellman, Wells, Wells Tannery, Wellsboro, Wellsville, Welton, Wendel, Wendell, Wendell Depot, Wenona, Wernersville, Wesco, Wesley, West Alexander, West Baldwin, West Bend, West Buxton, West Chazy, West Chester, West College Corner, West Copake, West Coxsackie, West Davenport, West Decatur, West Elizabeth, West Falls, West Farmington, West Finley, West Fork, West Forks, West Frankfort, West Greene, West Grove, West Henrietta, West Hickory, West Kennebunk, West Kill, West Kingston, West Lebanon, West Leisenring, West Middlesex, West Middletown, West Mifflin, West Milton, West Newfield, West Newton, West Pittsburg, West Point, West Salem, West Salisbury, West Springfield, West Sunbury, West Union, West Willow, West York, Westbrook, Westbrookville, Westerly, Westerville, Westfield, Westgate, Westland, Westline, Westminster, Westmoreland City, Weston, Westover, Westphalia, Westpoint, Westport, Westside, Westtown, Westwego, Wevertown, Wexford, Whately, Wheat Ridge, Wheatland, Whipple, Whippleville, White, White Deer, White Hall, White Haven, White Lake, White Mills, White Pine, White Plains, White Stone, White Sulphur Springs, Whitehall, Whitewater, Whitewood, Whiting, Whitney, Whittington, Wickhaven, Wicomico Church, Wiconisco, Widnoon, Wilberforce, Wilburton, Wilcox, Wildwood, Wilkes Barre, Willard, Willernie, Williams, Williamsburg, Williamson, Williamsport, Williamstown, Williamsville, Willis, Willis Wharf, Willisburg, Williston, Willisville, Willow Grove, Willow Hill, Willow Street, Willow Wood, Willseyville, Wilmerding, Wilmington, Wilmore, Wilsondale, Wilton, Winburne, Winchester, Wind Gap, Wind Ridge, Windber, Windham, Windsor, Winfield, Wingate, Wingett Run, Winigan, Winnsboro, Winona, Winside, Winslow, Winterville, Wirtz, Wisconsin Dells, Wise, Wisner, Witmer, Witt, Wolcott, Wolf Lake, Wolf Pen, Wolf Run, Wolfcreek, Wolfe, Womelsdorf, Wood, Wood River Junction, Woodbourne, Woodburn, Woodbury, Woodland, Woodlawn, Woodlyn, Woodridge, Woodrow, Woodsfield, Woodward, Woolrich, Wooster, Worcester, Worthington, Worthington Springs, Worthville, Woxall, Wrens, Wright, Wright City, Wrights, Wrightsville, Wurtsboro, Wyalusing, Wyandotte, Wyano, Wyco, Wycombe, Wyncote, Wynnewood, Wyocena, Wyoming, Wysox, Xenia, Yarmouth, Yatesboro, Yeagertown, Yellow Springs, Yerkes, York, York Beach, York Harbor, York Haven, York New Salem, York Springs, Yorktown, Yorkville, Youngstown, Youngsville, Youngwood, Yukon, Yulan, Zacata, Zap, Zarephath, Zebulon, Zeigler, Zelienople, Zieglerville, Zion Grove, Zionhill, Zionsville, Zullinger
We offer several complete auto detailing packages in Pennsylvania starting at only $39*, tailored to fit any car owner's needs.
Schedule Your Service Today!
Questions? Call our customer support team at
888-507-5017
NEW! CarDetailing.com Gift Certificates
Give the gift of a clean and shiny ride to that special person on your list!
We provide gift certificates for all occasions and can send you a customized certificate
which you can print yourself, or we can send it directly to your recipient by email.
PURCHASE GIFT CERTIFICATE