Book a Mobile Detailing Specialist
in Denver !
Questions? Call our customer support team at 888-507-5017

• Ed
from
Parker, CO
: scheduled their service!

• Ed
from
Parker, CO
: requested their service!

• Dave
from
Littleton, CO
: rated their service 5 of 5!

• Dave
from
Littleton, CO
: completed their service!

• Tammy
from
Lakewood, CO
: scheduled their service!

• Tammy
from
Lakewood, CO
: requested their service!

• Alyssa
from
Parker, CO
: rated their service 5 of 5!

• Alyssa
from
Parker, CO
: completed their service!

• Amanda
from
Dolores, CO
: requested their service!

• LAURA
from
Erie, CO
: completed their service!

• Dave
from
Littleton, CO
: scheduled their service!

• Dave
from
Littleton, CO
: requested their service!

• Alyssa
from
Parker, CO
: scheduled their service!

• Alyssa
from
Parker, CO
: requested their service!

• LAURA
from
Erie, CO
: scheduled their service!

• LAURA
from
Erie, CO
: requested their service!

• Kirk
from
Littleton, CO
: completed their service!

• Kyle
from
Morrison, CO
: completed their service!

• LAURA
from
Erie, CO
: requested their service!

• LAURA
from
Erie, CO
: scheduled their service!

• LAURA
from
Erie, CO
: requested their service!

• Kirk
from
Littleton, CO
: scheduled their service!

• Megan
from
Boulder, CO
: completed their service!

• Kyle
from
Morrison, CO
: scheduled their service!

• Kirk
from
Littleton, CO
: scheduled their service!

• Cathy
from
Littleton, CO
: rated their service 5 of 5!

• Cathy
from
Littleton, CO
: completed their service!

• Ron
from
Denver, CO
: completed their service!

• Megan
from
Boulder, CO
: scheduled their service!

• Megan
from
Boulder, CO
: scheduled their service!

• Megan
from
Boulder, CO
: requested their service!

• Kyle
from
Morrison, CO
: scheduled their service!

• Kyle
from
Morrison, CO
: requested their service!

• Megan
from
Denver, CO
: scheduled their service!

• Ron
from
Denver, CO
: scheduled their service!

• Nate
from
Parker, CO
: completed their service!

• Ron
from
Denver, CO
: requested their service!

• LAURA
from
Erie, CO
: scheduled their service!

• LAURA
from
Erie, CO
: requested their service!

• Nate
from
Parker, CO
: scheduled their service!

• Nate
from
Parker, CO
: requested their service!

• Kirk
from
Littleton, CO
: scheduled their service!

• Kirk
from
Littleton, CO
: scheduled their service!

• Kirk
from
Longmont, CO
: scheduled their service!

• Scott
from
Englewood, CO
: scheduled their service!

• Scott
from
Englewood, CO
: requested their service!

• Kirk
from
Longmont, CO
: scheduled their service!

• Kirk
from
Longmont, CO
: requested their service!

• Cathy
from
Littleton, CO
: scheduled their service!
4.76
Average Rating in Denver
Over 1130 services performed!
Our Happy Customers in Denver





"Great job and Kacy (sp) was amazing. "
Dave
from
Littleton, CO
SUPER PLATINUM for 2011 Ford Ranger
Rain X Treatment
Wed Apr 1, 2020





"Fantastic job! "
Alyssa
from
Parker, CO
INTERIOR Only Detailing for 2002 Dodge Durango
Tue Mar 31, 2020





"Casey was very pleasant; called to tell me she was running late and had excellent suggestions about the car. "
Cathy
from
Littleton, CO
INTERIOR Only Detailing for 2009 Toyota RAV4
Fri Mar 20, 2020





"Awsome job very detailed friendly person did a great job this is the 2nd time I have used this service and have been pleased both times"
Jesse
from
Platteville, CO
INTERIOR Only Detailing for 2006 Chrysler Town & Country
Basic Exterior Wash
Tue Mar 10, 2020





"Kayce! She did really good job! Thanks alot!!"
Christie
from
Denver, CO
SILVER Detailing Package for 2001 Toyota Camry
Wed Jan 22, 2020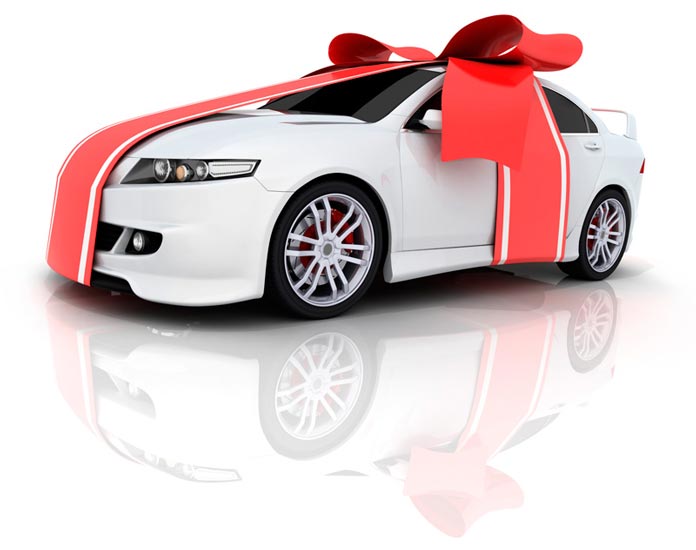 We proudly serve the following communities in Denver :
Abbottstown, Abingdon, Accoville, Adairville, Adamant, Adams, Adams Center, Adamsville, Addieville, Addington, Addison, Adel, Adena, Adger, Advent, Afton, Agate, Agra, Aguilar, Ainsworth, Akron, Alamo, Alamogordo, Alamosa, Alberton, Alexander, Alexandria, Alexandria Bay, Alford, Alkol, Allenport, Allenspark, Allenton, Alma, Alma Center, Almira, Almont, Alna, Alpha, Alpine, Altheimer, Alto, Alton, Altoona, Altus, Altus Afb, Amagon, Amherst, Amherstdale, Amity, Amsterdam, Andale, Andrew, Aneth, Angie, Anita, Annville, Anselmo, Ansley, Anthony, Antimony, Antioch, Anton, Antonito, Antwerp, Arapaho, Arapahoe, Arboles, Arco, Arcola, Arendtsville, Argyle, Arkdale, Arlee, Arlington, Armour, Arnold, Arriba, Arthur, Arvada, Ashaway, Ashland, Ashley, Ashton, Ashwood, Aspen, Aspers, Astatula, Astor, Atlanta, Atlasburg, Atwood, Auburn, Ault, Aurora, Austin, Ava, Avella, Avera, Avon, Avondale, Ayr, Azalea, Aztec, Bailey, Baileyville, Bakerton, Baldwin, Baldwin City, Balsam, Banks, Barataria, Barberton, Bark River, Barlow, Barnard, Barnes, Barnett, Barnhart, Barre, Barrington, Bartlesville, Bartlett, Barton, Bartow, Basalt, Bascom, Basin, Batavia, Bath, Battlement Mesa, Bayfield, Bayport, Bayville, Beallsville, Beals, Beason, Beaumont, Beaver Bay, Beaverton, Bedford, Bedrock, Beedeville, Belgrade, Bell Ranch, Belle Center, Belle Rive, Bellefontaine, Belleville, Bellevue, Bellvue, Belpre, Belvidere, Ben Franklin, Bendersville, Benge, Bennett, Bennington, Bent, Bentley, Bentleyville, Bentonville, Bergholz, Berkeley Springs, Berne, Berthoud, Berwyn, Bessemer, Bethune, Beulah, Beverly, Big Arm, Big Creek, Big Pool, Big Run, Biglerville, Bird City, Birmingham, Bison, Black Hawk, Black River, Black River Falls, Blair, Blakely Island, Blanca, Blanco, Blanding, Block Island, Bloomfield, Bloomingdale, Blue Creek, Blue Mountain, Blue Springs, Bluff, Bluford, Bogalusa, Bogue Chitto, Boncarbo, Bond, Bonnie, Boone, Booneville, Boonsboro, Boothbay, Boothbay Harbor, Bostwick, Boulder, Bowman, Boys Town, Bradford, Brady, Branch, Branchland, Brandon, Branson, Braselton, Breckenridge, Bremen, Brenham, Bridgeport, Briggsdale, Brighton, Brilliant, Brinnon, Bristol, Brockway, Broken Bow, Brookhaven, Brooklyn, Brookside, Brookton, Brookville, Broomfield, Brownstown, Brownsville, Brownville, Brule, Bruno, Brusett, Brush, Bryant, Bryce, Bryce Canyon, Buckhead, Buckner, Buena Vista, Buffalo Creek, Buffalo Gap, Buffalo Grove, Bulger, Burgettstown, Burlington, Burns, Burton, Burwell, Butler, Butte Falls, Buxton, Byers, Cabot, Cadet, Cahone, Calais, Calcium, Caledonia, Calhan, Caliente, California, Callaway, Calvert, Camargo, Camas Valley, Cambridge, Camp Point, Camp Sherman, Campbell Hill, Campbellsburg, Campbellton, Campo, Canaan, Canehill, Cannel City, Cannonville, Canon City, Canonsburg, Canton, Canutillo, Canyonville, Cape Vincent, Capitan, Capulin, Carbon, Carbondale, Cardiff, Cardwell, Carlos, Carney, Carolina, Carr, Carrier, Carrizozo, Carson City, Carthage, Caryville, Cascade, Cashiers, Cashtown, Castle Rock, Cavetown, Cecil, Cedar Hill, Cedar Lake, Cedaredge, Center, Central, Central City, Central Point, Challis, Chama, Chamberlain, Chandler, Chapin, Chapmanville, Chappell Hill, Charleroi, Charles Town, Charlestown, Charlo, Chase, Chatham, Chatom, Chaumont, Chauncey, Cheney, Cheraw, Cherry Fork, Cherryfield, Chester, Chesterhill, Chestnut, Chewsville, Cheyenne Wells, Chimacum, Chimney Rock, China, Chipley, Choudrant, Christmas Valley, Chromo, Cimarron, Circleville, Cisco, Clancy, Clark, Clarklake, Clay, Claysville, Clayton, Clear Spring, Clearlake, Clearlake Oaks, Clearlake Park, Clearwater, Clemons, Clermont, Clifton, Climax, Clint, Clinton, Clothier, Cloudcroft, Clyde Park, Coal Center, Coal Creek, Coal Run, Coaldale, Coalfield, Coalmont, Coalton, Coalville, Coatsburg, Cobb, Cody, Cohagen, Cokeburg, Cokeville, Colgate, Collbran, Colorado City, Colorado Springs, Columbia Falls, Colwich, Commerce, Commerce City, Como, Comstock, Conchas Dam, Concord, Conejos, Conifer, Cooke City, Coolspring, Cooper, Coopers Mills, Copan, Cope, Cora, Cornelius, Cornell, Corning, Cornland, Corona, Corsica, Cortez, Cortland, Cory, Cossayuna, Cotopaxi, Cottage Grove, Cottageville, Cottondale, Council, Covington, Cowdrey, Coyle, Crab Orchard, Craig, Crawford, Crawfordsville, Creede, Crescent, Crested Butte, Creston, Crestone, Creswell, Cripple Creek, Crockett, Crook, Crothersville, Crouse, Crowheart, Crowley, Crown Point, Croydon, Crumrod, Crystal City, Cullowhee, Culver, Cunningham, Curtin, Custer, Custer City, Cutler, Cuyahoga Falls, Cypress, Dabolt, Dacono, Daisytown, Dalton, Damariscotta, Damascus, Dammeron Valley, Dandridge, Danforth, Danville, Dateland, Davenport, Davin, Davisboro, Daykin, Days Creek, Dayton, De Beque, De Borgia, De Graff, De Lancey, De Soto, Debary, Decatur, Deer Harbor, Deer Lodge, Deer Park, Deer Trail, Deerfield, Deferiet, Del Norte, Delaware, Delia, Dellrose, Dellwood, Delmont, Delta, Denbo, Denison, Dennysville, Denver, Depauville, Depoe Bay, Deputy, Derby, Dewey, Dewy Rose, Dexter, Diamondville, Diaz, Dickens, Dietrich, Dillard, Diller, Dillon, Dillonvale, Dillsboro, Dinosaur, Dittmer, Divide, Dix, Docena, Dodson, Dolomite, Dolores, Donora, Douglas, Douglasville, Dove Creek, Dowell, Drain, Drake, Dresden, Drummond, Drury, Du Bois, Dubach, Dubois, Duke, Dumont, Dunlevy, Dupont, Durango, Dutton, Dyer, Eads, Eagle, Eagle Bridge, Eagle Point, East Barre, East Berlin, East Boothbay, East Calais, East Chicago, East Liberty, East Machias, East Montpelier, East Springfield, East Wenatchee, Eastlake, Eastport, Eastsound, Eastwood, Eaton, Ebro, Echo, Eckert, Eckley, Eddyville, Edgecomb, Edna, Edwall, Edwards, Egnar, Eighty Four, El Jebel, El Paso, Elaine, Elbert, Elberton, Elco, Eldersville, Eldorado, Eldorado Springs, Elizabeth, Elk Garden, Elkfork, Elkhart, Elkhorn, Elkins, Elkton, Elkville, Ellis, Ellisburg, Ellsworth, Elm Springs, Elmer, Elmo, Elora, Elrama, Elsberry, Emden, Emigrant, Eminence, Emory, Empire, Endicott, Englewood, Enid, Enloe, Enterprise, Erie, Eros, Escalante, Escanaba, Escatawpa, Estes Park, Estillfork, Ethel, Etna, Eudora, Eureka, Eustis, Eva, Evans, Evans Mills, Evansville, Evergreen, Exeter, Ezel, Fabens, Fackler, Fairburn, Fairbury, Fairdale, Fairfield, Fairmont, Fairplay, Fairview, Falkville, Fall Branch, Falls Creek, Farmington, Farragut, Fayette, Fayetteville, Felts Mills, Ferndale, Festus, Finland, Finley, Finleyville, Firestone, Fishers Landing, Fisherville, Flagler, Flat Rock, Fleming, Fletcher, Flintville, Flora Vista, Florence, Florissant, Foley, Forest Grove, Forest Lake, Fort Ann, Fort Ashby, Fort Atkinson, Fort Calhoun, Fort Collins, Fort Drum, Fort Edward, Fort Garland, Fort Lupton, Fort Lyon, Fort Morgan, Fort Rock, Fort Sheridan, Fort Stanton, Fort Washakie, Fortine, Fountain, Fowler, Fox Lake, Foxboro, FPO, Francitas, Franklin, Franklinton, Franktown, Frankville, Frannie, Fraser, Frederick, Fredericksburg, Fredericktown, Fredonia, Freedom, Freetown, Friday Harbor, Friendship, Frisco, Frontier, Frostburg, Fruita, Fruitdale, Fruitland, Fruitland Park, Fruitvale, Fultondale, Funkstown, Gackle, Gadsden, Gainesboro, Gales Creek, Galeton, Ganado, Gapland, Garber, Garcia, Garden, Garden Plain, Gardendale, Gardiner, Gardner, Gardners, Gardnerville, Garfield, Garita, Gary, Gaston, Gastonville, Gateway, Gautier, Gay, Geneva, Genoa, Georgetown, Germantown, Gettysburg, Gilcrest, Gill, Given, Glade, Glade Park, Glade Spring, Gladstone, Gleason, Glen Allan, Glen Haven, Glenbrook, Glencoe, Glendale, Gleneden Beach, Glenhaven, Glenview, Glenville, Glenwood Springs, Glide, Goddard, Gold Hill, Golden, Gordon, Gorham, Goshen, Gotebo, Gould, Graceville, Grady, Grain Valley, Grambling, Granada, Granby, Grand Island, Grand Isle, Grand Junction, Grand Lake, Grand Lake Stream, Grand Marsh, Grand Ridge, Grand River, Grand Tower, Grandview, Granite, Graniteville, Grant, Grantville, Granville, Grass Lake, Gravois Mills, Gray Hawk, Grayslake, Graysville, Great Bend, Great Cacapon, Great Lakes, Greeley, Green, Green Mountain Falls, Greenland, Greenleaf, Greensburg, Greenville, Greenwich, Greenwood, Gretna, Griffith, Griffithsville, Groveland, Grover, Groves, Grubbs, Grubville, Guffey, Gulnare, Gunlock, Gunnison, Gurley, Gurnee, Guthrie, Gypsum, Haddam, Hagerstown, Halltown, Hamburg, Hamer, Hamilton, Hamlin, Hammond, Hammondsville, Hampton, Hamshire, Hancock, Hanover, Hardinsburg, Harpers Ferry, Harrington, Harrisburg, Harrison, Harriston, Harrods Creek, Hartford, Hartman, Harts, Hartsburg, Hartsel, Hartselle, Harvey, Hastings, Hasty, Haswell, Hatch, Hatton, Haugan, Haviland, Hawk Point, Hawthorne, Haxtun, Hayden, Haysville, Headrick, Heafford Junction, Helena, Helenville, Hematite, Henderson, Henderson Harbor, Hendersonville, Hendricks, Henefer, Henlawson, Henrieville, Herculaneum, Hereford, Herman, Hermosa, Heron Lake, Hershey, Hesperus, Hettinger, Hickory, Hidden Valley Lake, Higdon, High Ridge, High Rolls Mountain Park, High Shoals, Highland, Highland Park, Highwood, Hiko, Hildale, Hillrose, Hillsboro, Hillsdale, Hillside, Hindsboro, Hixton, Hobart, Hodge, Hoehne, Holden, Hollandale, Hollenberg, Holloman Air Force Base, Holly, Hollytree, Hollywood, Holmes City, Holstein, Holton, Holyoke, Homelake, Hondo, Hooper, Hope Valley, Hopkinton, Horton, Hoschton, Hot Sulphur Springs, Hotchkiss, House Springs, Houston, Howard, Howey In The Hills, Hoyleton, Hoyt, Hubertus, Hudson, Hudson Falls, Hugo, Huletts Landing, Hunter, Huntsville, Hurley, Hurricane, Hustonville, Hygiene, Idaho Springs, Idalia, Idaville, Idledale, Idlewild, Idleyld Park, Ignacio, Ilfeld, Iliff, Imogene, Imperial, Ina, Independence, Indian Hills, Indian Valley, Ingleside, Interior, Irma, Iron Station, Irondale, Irons, Irvington, Isabella, Island Lake, Island Park, Isle Of Springs, Ismay, Ivanhoe, Ivins, Ixonia, Jackson, Jacksonport, Jacksonville, Jacob, Jamestown, Jansen, Jaroso, Jefferson, Jefferson City, Jeffrey City, Joes, Joffre, Johnson, Johnson City, Johnson Creek, Johnstown, Jonesboro, Jonesborough, Jonesport, Jordan, Julesburg, Juniata, Kadoka, Kalona, Kamas, Kansas City, Karval, Kearneysville, Kechi, Keedysville, Keenesburg, Kelseyville, Kelso, Kemmerer, Kenesaw, Kenna, Kennard, Kenner, Kensington, Kenyon, Kersey, Kewaskum, Keyser, Kim, Kimberly, Kimmswick, Kings Mountain, Kingston, Kinnear, Kinsey, Kiowa, Kirk, Kirtland, Kirwin, Kistler, Kit Carson, Kittredge, Klondike, Knife River, Knox Dale, Kremlin, Kremmling, Kurtz, La Barge, La Fargeville, La Jara, La Junta, La Luz, La Motte, La Plata, La Prairie, La Sal, La Salle, La Verkin, La Veta, La Ward, Laceys Spring, Lady Lake, Lafayette, Lafitte, Lahoma, Lake, Lake Benton, Lake Bluff, Lake City, Lake Creek, Lake Elmo, Lake Forest, Lake Fork, Lake George, Lake Mills, Lake Nebagamon, Lake Powell, Lake Station, Lake Villa, Lake Zurich, Lakefield, Lakeland, Lakemore, Lakeport, Lakeview, Lamar, Lambert Lake, Lambrook, Lamona, Lamont, Lancing, Lander, Langeloth, Langston, Laporte, Larkspur, Las Animas, Las Vegas, Latham, Laurie, Lawndale, Lawrence, Lazear, Le Roy, Leadville, Lecompton, Leeds, Lees Summit, Leesburg, Leland, Lennox, Leroy, Levasy, Lewis, Lewisburg, Lewistown, Lewisville, Lexa, Libby, Liberty, Libertyville, Liguori, Lima, Limerick, Limestone, Limon, Lincoln, Lincoln City, Lincolnshire, Lincolnton, Lind, Lindon, Linn, Linn Grove, Literberry, Lithia Springs, Little Hocking, Little York, Littlestown, Littleton, Livermore, Livingston, Lloyd, Lockridge, Lodgepole, Log Lane Village, Logan, Logsden, Lolita, Loma, Lone Jack, Lone Wolf, Long Grove, Long Island, Long Valley, Longmont, Lopez Island, Lorado, Loraine, Loring, Lorman, Lorraine, Louisville, Louviers, Loveland, Lowell, Lower Lake, Lower Salem, Lubec, Lucerne, Luning, Luther, Lyburn, Lynx, Lyons, Lysite, Macedonia, Machias, Machiasport, Mack, Mackay, Macks Inn, Macksburg, Mackville, Madison, Madras, Magazine, Mahaska, Maher, Maize, Makanda, Malcolm, Mallory, Malone, Malta, Man, Manassa, Manchester, Mancos, Manitou Springs, Manning, Mannsville, Mansfield, Manzanola, Mapaville, Maple, Maquoketa, Marianna, Marietta, Marine On Saint Croix, Marrero, Marshall, Marshfield, Martha, Martinsville, Marvel, Marvell, Mascotte, Mason City, Masonic Home, Masonville, Matheson, Matthews, Maugansville, Maxwell, Maybell, Mayetta, Mayhill, Mc Calla, Mc Clave, Mc Connelsville, Mc Coy, Mc Donald, Mc Intosh, Mc Kee, Mc Kinney, Mc Knightstown, Mc Louth, Mc Sherrystown, Mcconnell Afb, Mead, Meadow Lands, Meadowview, Meddybemps, Medford, Medora, Meeker, Meeteetse, Mellwood, Melrose, Menan, Mendon, Mendota, Mentor, Meredith, Meredosia, Meriden, Meridian, Merino, Merna, Merrill, Merrillan, Merrillville, Mesa, Mesa Verde National Park, Mescalero, Metairie, Metcalfe, Mexican Hat, Michigan Center, Middle Falls, Middle Granville, Middleburg, Middletown, Midkiff, Midvale, Midway, Milbridge, Miles, Miles City, Milliken, Millry, Millsboro, Millston, Millville, Millwood, Miltona, Mina, Minden, Mineral Point, Mingo Junction, Minneola, Minturn, Mize, Moab, Model, Moffat, Mogadore, Mohler, Molina, Monarch, Monaville, Monhegan, Monmouth, Monongahela, Monroe, Monrovia, Monte Vista, Monteview, Montezuma, Montezuma Creek, Monticello, Montpelier, Montrose, Montverde, Monument, Monument Valley, Mooresville, Moretown, Morgan, Morris, Morrison, Morrow, Morrowville, Morse Mill, Mosby, Mosca, Moscow, Moscow Mills, Moss Point, Mount Alto, Mount Dora, Mount Gay, Mount Hermon, Mount Hope, Mount Olive, Mount Pleasant, Mount Pulaski, Mount Vernon, Mountain Home, Mountain Park, Mountain View, Mulberry, Mulga, Mulhall, Mullinville, Mundelein, Munith, Munroe Falls, Munster, Murdock, Murphysboro, Murrayville, Muse, Myra, Myrtle Creek, Nageezi, Nahma, Napoleon, Narragansett, Nashville, Nason, Natchez, Nathrop, Natural Bridge, Naturita, Navajo Dam, Nederland, Nelson, Neotsu, Netawaka, New Blaine, New Castle, New Creek, New Eagle, New Harbor, New Harmony, New Holland, New Market, New Matamoras, New Meadows, New Orleans, New Oxford, New Pine Creek, New Raymer, Newagen, Newburg, Newcastle, Newcomb, Newdale, Newman, Newport, Nice, Nicholson, Niwot, Nobleboro, Nodaway, Nogal, Nome, Nordland, Norman, North Chicago, North Granville, North Kingstown, North Montpelier, North Plains, North Platte, Northfield, Northfield Falls, Nortonville, Norvell, Norwood, Nucla, Nunda, Nunn, Oak Creek, Oak Grove, Oak Hill, Oakdale, Oakland, Oakley, Ocean Springs, Ochelata, Oconee, Oconto, Odessa, Ohio City, Okabena, Okahumpka, Okawville, Olathe, Old Monroe, Olga, Oliveburg, Oliver Springs, Olmstead, Olney, Olney Springs, Olustee, Omaha, Omar, Oneida, Opal, Opdyke, Ophir, Oraville, Orcas, Orchard, Ordway, Orlando, Orogrande, Orondo, Orrtanna, Osakis, Oscar, Oskaloosa, Othello, Otis, Otter Rock, Ouray, Ovid, Oxbow, Ozawkie, Pablo, Packwood, Padroni, Pagosa Springs, Painesville, Paint Rock, Paisley, Palisade, Palisades, Palmer, Palmer Lake, Palmerdale, Palmyra, Paloma, Panaca, Panguitch, Paoli, Paonia, Parachute, Paradox, Paragon, Paris, Park City, Parker, Parlin, Parma, Parshall, Pascagoula, Pavillion, Paw Paw, Payson, Peace Dale, Peach Creek, Peach Glen, Pecan Gap, Peck, Pecks Mill, Pecos, Peebles, Peetz, Pekin, Pemaquid, Pembroke, Pendergrass, Peninsula, Penrose, Peoa, Peoples, Percival, Perkins, Perry, Petersburg, Petros, Pevely, Peyton, Philadelphia, Phillipsburg, Phippsburg, Phoenix, Picacho, Piedmont, Pierce, Pierrepont Manor, Pine, Pine Bluff, Pine Valley, Pinecliffe, Piney Fork, Pinon, Pinson, Pioche, Pisgah, Pitkin, Placerville, Plainfield, Plainville, Platteville, Pleasant Grove, Pleasant Lake, Pleasant Mills, Pleasant View, Plessis, Plush, Plymouth, Polson, Pomeroy, Pomona, Poncha Springs, Poplar, Poplar Grove, Port Arthur, Port Hadlock, Port Ludlow, Port Neches, Port Townsend, Portland, Potosi, Potter, Powderhorn, Powell, Prague, Prairie Grove, Prairie View, Pray, Preble, Prescott, Preston, Princeton, Pringle, Pritchett, Proctor, Prospect, Prosperity, Pueblo, Punxsutawney, Putnam Station, Quilcene, Quincy, Quitman, Radom, Ralston, Ramah, Ramona, Rand, Randolph, Rangely, Ranger, Ranson, Rapid River, Ratcliff, Ravalli, Ravenswood, Rayland, Red Cliff, Red Feather Lakes, Redfield, Redvale, Redwood, Reeder, Reedsport, Reno, Rexford, Reydell, Reynoldsville, Ribera, Richeyville, Richfield, Richmond, Richview, Richwoods, Rico, Riddle, Ridgeley, Ridgely, Ridgway, Rifle, Rigby, Ringgold, Ringling, Ripley, Rippon, Ririe, Ritzville, Riverside, Riverton, Rives Junction, Robbinston, Roberts, Rociada, Rock, Rock Island, Rockvale, Rockville, Rocky Ford, Rocky Mount, Rodman, Roggen, Rogue River, Rohrersville, Roll, Rollins, Rollinsville, Romeo, Ronan, Roosevelt, Roper, Roscoe, Rose Lodge, Roseburg, Roseland, Round Lake, Round Pond, Rowe, Rugby, Ruidoso, Ruidoso Downs, Rush, Rushsylvania, Russell, Russells Point, Russellville, Ruston, Ruth, Rutland, Rutledge, Ryan, Rye, Sabine Pass, Sabula, Sackets Harbor, Saco, Sacramento, Saguache, Saint Anthony, Saint Catharine, Saint Donatus, Saint Francis, Saint George, Saint Ignatius, Saint James, Saint John, Saint Paul, Saint Paul Park, Saint Regis, Saint Stephens, Salem, Salida, Saltese, San Elizario, San Jose, San Luis, San Pablo, San Patricio, Sand Springs, Sandersville, Sandgap, Sandyville, Sanford, Sanostee, Santa Clara, Sapello, Sarah Ann, Sargent, Sargents, Saunderstown, Sayre, Scandia, Scenery Hill, Scheller, Schererville, Schneider, Schurz, Scottsboro, Scottsburg, Scranton, Seal Rock, Seaman, Section, Sedalia, Sedgwick, Seibert, Serafina, Severance, Seymour, Shady Cove, Shannock, Shannon, Sharples, Sharpsburg, Shaw Island, Shawnee, Sheep Springs, Shelby, Shenandoah Junction, Shepherdstown, Sheridan Lake, Sherman, Sherrill, Sherwood, Shiprock, Shoshone, Shoshoni, Shushan, Sibley, Sidney, Sigel, Siletz, Silex, Silt, Silver Bay, Silver Gate, Silver Lake, Silver Plume, Silverthorne, Silverton, Simla, Simsboro, Slater, Slinger, Slocum, Slovan, Smithfield, Smithsburg, Smoot, Sneads, Snowmass, Snowmass Village, Snyder, Sod, Soldier, Solon Springs, Somerset, Somerton, Somerville, Sorrento, South Barre, South Beach, South Bristol, South Fork, South Range, South Rutland, South Union, Southport, Southview, Sparks, Sprague, Spragueville, Sprankle Mills, Spring Arbor, Springbrook, Springdale, Springfield, Springport, Spurlockville, Squires, Squirrel, Squirrel Island, Stanford, Stanley, Stapleton, Star City, Starkville, Stateline, Statts Mills, Steamboat Springs, Steele City, Sterling, Steuben, Steubenville, Stevenson, Stillwater, Stirrat, Stockdale, Stockport, Stollings, Stoneham, Stoneville, Stover, Stow, Strabane, Strasburg, Stratton, Strawberry Plains, Stroud, Stryker, Stump Creek, Stuttgart, Subiaco, Sugar City, Sullivan, Sumerco, Summer Lake, Summers, Summerville, Summit Point, Sunbright, Sunflower, Sunspot, Superior, Sutherland, Sutherlin, Swifton, Swink, Switzer, Sykesville, Sylva, Sylvan Grove, Syracuse, Tabernash, Tabor, Tacna, Taft, Talent, Tallmadge, Talmo, Tavares, Taylor, Taylorstown, Tea, Telford, Telluride, Tenmile, Tennille, Tererro, Terral, Terreton, Teton, Texico, Thayne, Theresa, Thomas, Thompson, Thousand Island Park, Three Mile Bay, Thurman, Tibbie, Tidewater, Tiff, Tiller, Tiltonsville, Timber, Timberon, Timblin, Timnath, Tinnie, Tiptonville, Toledo, Tomahawk, Tontitown, Toponas, Topsfield, Toquerville, Tornillo, Toronto, Towaoc, Trafford, Trail, Trego, Trementina, Trenton, Trevett, Trinchera, Trinidad, Trinity, Tropic, Troy, Trussville, Truxton, Tryon, Tualatin, Tuckasegee, Tucker, Tuckerman, Tularosa, Tupelo, Turner, Tuscola, Twin Lakes, Twinsburg, Two Buttes, Two Harbors, Tyler, Tyner, U S A F Academy, Umatilla, Umpqua, Union Church, Unionport, Uniontown, Upper Lake, Ursa, Vail, Vale, Valhermoso Springs, Valier, Valley, Valley Center, Valley Falls, Vallonia, Van Voorhis, Vanceboro, Vanderbilt, Vanzant, Venetia, Vera, Verdunville, Vergennes, Vernon, Vernon Hills, Versailles, Vestaburg, Veyo, Victor, Vilas, Villa Grove, Villanueva, Vincent, Vinegar Bend, Viola, Virgin, Volborg, Vona, Voth, Wabash, Wabbaseka, Wacissa, Wadley, Wadsworth, Wagarville, Waite, Waitsfield, Wakefield, Walden, Waldoboro, Waldport, Waldron, Wallace, Walpole, Walsenburg, Walsh, Walston, Waltonville, Wanblee, Waneta, Wapiti, Ward, Warm Springs, Warren, Warrior, Wartburg, Warthen, Wascott, Washington, Washtucna, Waterbury, Waterbury Center, Waterflow, Waterford, Waterloo, Watertown, Waterville, Watkins, Watson, Wauconda, Waukegan, Waukomis, Waurika, Wausau, Waverly, Waynesburg, Wayside, Weatherford, Webster, Websterville, Weed, Weiser, Weissert, Weldona, Wellesley Island, Wellfleet, Wellington, Wellman, Wells, Wellston, Wellton, Wentworth, Wesley, West Alexander, West Bend, West Boothbay Harbor, West Chester, West Finley, West Fork, West Hamlin, West Helena, West Kingston, West Liberty, West Mansfield, West Middletown, West Union, Westcliffe, Westerly, Westerville, Westland, Westminster, Weston, Westwego, Wetmore, Wheat Ridge, Whipple, White City, White Hall, White Pine, Whitefield, Whitehall, Whiteside, Whitewater, Whiting, Whitleyville, Whitman, Whittier, Wichita, Wickliffe, Wiggins, Wilbur, Wild Horse, Wiley, Wiley Ford, Wilkinson, Willernie, Williamsport, Willisburg, Willoughby, Wilsall, Winchester, Windsor, Winfield, Winfred, Wingett Run, Winona, Winslow, Winston, Winter Park, Winterville, Winthrop Harbor, Wiscasset, Witter Springs, Wolcott, Wolf Run, Wood River Junction, Woodbury, Woodland Park, Woodlawn, Woodrow, Woodson, Woodville, Woody Creek, Worcester, Worthing, Worthville, Wray, Wrens, Wright, Wrigley, Wynnburg, Wyoming, Yachats, Yalaha, Yampa, Yawkey, Yellow Jacket, Yellowstone National Park, Yoder, Yolyn, Yoncalla, York Springs, Yorktown, Yorkville, Yuma, Zanesfield, Zephyr Cove, Zion, Zortman
We offer several complete auto detailing packages in Denver starting at only $39*, tailored to fit any car owner's needs.
Schedule Your Service Today!
Questions? Call our customer support team at
888-507-5017
NEW! CarDetailing.com Gift Certificates
Give the gift of a clean and shiny ride to that special person on your list!
We provide gift certificates for all occasions and can send you a customized certificate
which you can print yourself, or we can send it directly to your recipient by email.
PURCHASE GIFT CERTIFICATE