Book a Mobile Detailing Specialist
in Ohio!
Questions? Call our customer support team at 888-507-5017

• Rick
from
Dayton, OH
: completed their service!

• Kirk
from
Dublin, OH
: scheduled their service!

• Kirk
from
Dublin, OH
: requested their service!

• Cornell
from
Gahanna, OH
: requested their service!

• Jody
from
Delaware, OH
: requested their service!

• LaTisha
from
Blacklick, OH
: requested their service!

• Larry
from
Mogadore, OH
: completed their service!

• Jim
from
Valley City, OH
: scheduled their service!

• Carey
from
Willoughby, OH
: requested their service!

• Jim
from
Valley City, OH
: requested their service!

• ANN
from
COLUMBUS, OH
: rated their service 5 of 5!

• ANN
from
COLUMBUS, OH
: completed their service!

• Lawrence
from
HILLIARD, OH
: completed their service!

• Cory
from
Groveport, OH
: scheduled their service!

• Dave
from
Grove City, OH
: requested their service!

• Cory
from
Groveport, OH
: requested their service!

• Mark
from
Fairlawn, OH
: scheduled their service!

• April
from
Wadsworth, OH
: scheduled their service!

• Bryan
from
Sugarcreek, OH
: requested their service!

• Larry
from
Mogadore, OH
: scheduled their service!

• April
from
Wadsworth, OH
: scheduled their service!

• April
from
Wadsworth, OH
: requested their service!

• Dion
from
Euclid, OH
: completed their service!

• Janet
from
Youngstown, OH
: scheduled their service!

• Janet
from
Youngstown, OH
: requested their service!

• JAMES
from
Kent, OH
: rated their service 4.5 of 5!

• PHILLIP
from
Columbus, OH
: requested their service!

• JAMES
from
Kent, OH
: completed their service!

• James
from
Westerville, OH
: scheduled their service!

• James
from
Westerville, OH
: requested their service!

• Mary
from
North Olmsted, OH
: completed their service!

• Caroline
from
West Chester, OH
: completed their service!

• Linda
from
Columbus, OH
: scheduled their service!

• Linda
from
Columbus, OH
: requested their service!

• Kimberly
from
CANTON, OH
: requested their service!

• Rick
from
Dayton, OH
: scheduled their service!

• Rick
from
Dayton, OH
: requested their service!

• Eve
from
Huron, OH
: requested their service!

• Dion
from
Euclid, OH
: scheduled their service!

• Dion
from
Euclid, OH
: requested their service!

• Stacie
from
Gahanna, OH
: rated their service 5 of 5!

• Stacie
from
Gahanna, OH
: completed their service!

• Stacie
from
Gahanna, OH
: completed their service!

• Tyler
from
Akron, OH
: completed their service!

• Rachel
from
Columbus, OH
: scheduled their service!

• Michael
from
Streetsboro, OH
: requested their service!

• Katie
from
Plain City, OH
: scheduled their service!

• Rachel
from
Columbus, OH
: requested their service!

• Sheri
from
Fairlawn, OH
: completed their service!

• ANN
from
COLUMBUS, OH
: scheduled their service!
4.61
Average Rating in Ohio
Over 2560 services performed!
Our Happy Customers in Ohio





"Outstanding job!! Car looks like new!!"
ANN
from
COLUMBUS, OH
PLATINUM Detailing Package *MOST POPULAR* for 2017 Mercedes-Benz GLA250
Tue Jul 14, 2020





JAMES
from
Kent, OH
PLATINUM Detailing Package *MOST POPULAR* for 2010 Hyundai Tucson
Mon Jul 13, 2020





"Excellent Technician! Would recommend him to others."
Stacie
from
Gahanna, OH
PLATINUM Detailing Package *MOST POPULAR* for 2012 Toyota Camry
Sun Jul 12, 2020





"I cannot tell you how pleased I am with your service. The young men made my father's car look almost new. He is 87years old and hasn't driven his car since the covid outbreak. Your reps were on time, courteous hard working. I wish I could give a higher rating. Since I cant give you a higher rating, I have sent your information to my relatives and friends. Thank you again for a wonderful experience!"
Valerie
from
Cleveland Hts, OH
INTERIOR Only Detailing for 2007 Chevrolet Cobalt
Basic Exterior Wash
Fri Jul 10, 2020





Mistie
from
Wickliffe, OH
INTERIOR Only Detailing for 2017 Toyota Corolla
Fri Jul 10, 2020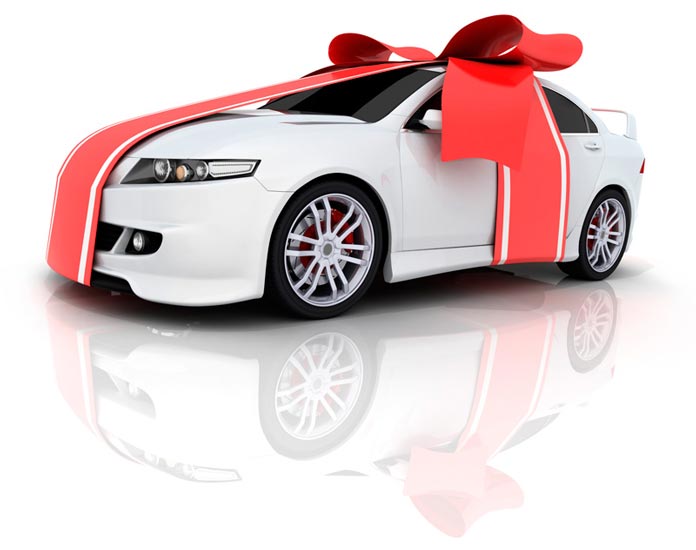 We proudly serve the following communities in Ohio:
Abbeville, Abbotsford, Abbottstown, Abercrombie, Aberdeen, Abie, Abingdon, Abington, Accoville, Ackley, Ackworth, Acra, Ada, Adah, Adairville, Adamant, Adams, Adams Basin, Adams Center, Adamsville, Addieville, Addington, Addison, Addyston, Adel, Adelphi, Adena, Adger, Adirondack, Adolphus, Adona, Adrian, Advent, Afton, Ailey, Ainsworth, Akin, Akron, Alabaster, Alamo, Albany, Albers, Albia, Albion, Alcester, Alden, Aldenville, Alder, Aledo, Aleppo, Alexander, Alexandria, Alexandria Bay, Alexis, Alford, Alger, Alhambra, Alicia, Alix, Allamuchy, Alledonia, Allen Park, Allendale, Allenport, Allenton, Allenwood, Allerton, Alliance, Allison, Alloy, Alma, Alma Center, Almond, Alpha, Alpharetta, Alpine, Alston, Altenburg, Altheimer, Alto Pass, Alton, Altona, Altoona, Altus, Altus Afb, Alvada, Alvaton, Alvordton, Amagon, Amanda, Amberson, Ambler, Amboy, Amelia, Amesville, Amherst, Amherst Junction, Amherstdale, Amistad, Amity, Amlin, Amory, Amsden, Amsterdam, Analomink, Anderson, Andes, Andover, Andrew, Angie, Angola, Anita, Anmoore, Anna, Annada, Annapolis, Annawan, Annville, Ansonia, Ansted, Anthony, Antioch, Antoine, Anton, Antwerp, Apalachicola, Apison, Aplington, APO, Apple Creek, Arcadia, Arcanum, Archbold, Archibald, Arcola, Ardmore, Aredale, Arendtsville, Argyle, Arion, Arispe, Arkadelphia, Arkdale, Arkville, Arlee, Arlington, Arma, Arnold, Aroda, Arpin, Artemus, Arvada, Ary, Asbury, Ash Grove, Ashaway, Ashburn, Ashcamp, Ashfield, Ashland, Ashley, Ashtabula, Ashton, Ashville, Ashwood, Aspers, Aspinwall, Astatula, Aston, Astor, Astoria, Athens, Athol, Athol Springs, Atkinson, Atlanta, Atlantic, Atlasburg, Attica, Atwater, Atwood, Au Sable Forks, Auburn, Auburndale, Audubon, Augusta, Aumsville, Auriesville, Aurora, Austinburg, Austinville, Ava, Avalon, Avawam, Avella, Avera, Avilla, Avis, Aviston, Avoca, Avon, Avon Lake, Axton, Ayr, Azalia, Babcock, Bad Axe, Bagdad, Baileyville, Bainbridge, Bakers Mills, Bakersfield, Bakersville, Bakerton, Bakewell, Bala Cynwyd, Baldwin, Ballard, Ballentine, Balsam, Baltic, Baltimore, Banco, Bancroft, Bangs, Banks, Bankston, Bannock, Bar Harbor, Barataria, Barberton, Barbourville, Baring, Barlow, Barnard, Barnes, Barnesville, Barnett, Barney, Barnhart, Barnhill, Barrackville, Barre, Barrington, Barry, Bartelso, Bartlesville, Bartlett, Barton, Bartonsville, Bartow, Basco, Bascom, Basin, Baskin, Bass Harbor, Bassett, Batavia, Bath, Batson, Battle Creek, Battle Ground, Baxter, Bay Port, Bay Saint Louis, Bay Village, Baylis, Bayport, Beach City, Beach Lake, Beachwood, Beallsville, Beals, Bear Creek, Bear Lake, Beason, Beatrice, Beaufort, Beaumont, Beaver, Beaver Bay, Beaverdam, Beaverton, Beckemeyer, Becker, Bedford, Beech Bluff, Beech Creek, Beech Grove, Beedeville, Beeson, Beirne, Belcher, Belfield, Belfry, Belgrade, Belk, Bellaire, Bellbrook, Belle Center, Belle Rive, Belle Valley, Belle Vernon, Bellefontaine, Belleview, Belleville, Bellevue, Bellflower, Bellville, Bellwood, Belmont, Belmore, Beloit, Belpre, Belvidere, Bendersville, Benge, Benjamin, Bennett, Bennington, Bentleyville, Benton, Benton Ridge, Bentonville, Berea, Beresford, Berger, Bergholz, Berkeley Heights, Berkeley Springs, Berkey, Berlin, Berlin Center, Berlin Heights, Bernard, Bernardston, Berne, Bernice, Berry, Berryville, Berwick, Bessemer, Bethalto, Bethany, Bethel, Bethesda, Bethlehem, Bettsville, Beulah, Beverly, Bevington, Bexar, Bicknell, Bidwell, Big Arm, Big Cove Tannery, Big Creek, Big Pine Key, Big Pool, Big Prairie, Big Run, Bigelow, Bighill, Biglerville, Billings, Biloxi, Bimble, Bingham, Birch Harbor, Birchwood, Birds, Birmingham, Biscoe, Bishop Hill, Black River, Black River Falls, Black Rock, Blacklick, Blacksburg, Bladensburg, Blain, Blaine, Blair, Blairsburg, Blairstown, Blairsville, Blakeslee, Blanchester, Blanket, Blenker, Blissfield, Block Island, Bloomdale, Bloomfield, Bloomingburg, Bloomingdale, Bloomington, Bloomington Springs, Bloomville, Blue Bell, Blue Creek, Blue Diamond, Blue Grass, Blue Hill, Blue Hill Falls, Blue Mountain, Blue Mountain Lake, Blue Ridge Summit, Blue Rock, Blue Springs, Bluefield, Bluffton, Bluford, Blythedale, Blythewood, Boardman, Bobtown, Bogalusa, Bogard, Boggstown, Bois D Arc, Boligee, Bolingbroke, Bolivar, Bolton Landing, Bombay, Bondville, Bonifay, Bonnie, Bonnyman, Boomer, Boones Mill, Booneville, Boonsboro, Borden, Boston, Bostwick, Bosworth, Botkins, Botsford, Bouckville, Boulder, Boulder City, Bourbon, Bourneville, Bovina Center, Bowdon, Bowdon Junction, Bowen, Bowerston, Bowersville, Bowling Green, Bowmansville, Boyds, Boyers, Braden, Bradford, Bradfordsville, Bradley, Bradner, Brady Lake, Brainard, Brainardsville, Bramwell, Branch, Branchton, Branchville, Brant, Brant Lake, Braselton, Brave, Brazeau, Breckenridge, Brecksville, Breda, Breese, Bremen, Brenham, Brewster, Brice, Bridgeport, Brier Hill, Brighton, Brightwood, Brilliant, Brimfield, Bringhurst, Brinkhaven, Brinkley, Brinklow, Brinnon, Bristol, Bristolville, Bristow, Britt, Broadalbin, Broadlands, Broadview Heights, Broadway, Brockport, Brockway, Brodheadsville, Brookesmith, Brookeville, Brookfield, Brookhaven, Brooklin, Brookline Station, Brooklyn, Brookpark, Brooks, Brookside, Brooksville, Brookton, Brookville, Broomall, Broomfield, Broseley, Broughton, Brownfield, Brownsboro, Brownstown, Brownsville, Brownville, Brownwood, Bruceton, Bruceville, Bruin, Brundidge, Bruno, Brunswick, Brush, Brush Prairie, Brushton, Bryan, Bryant, Bryants Store, Bryn Athyn, Bryn Mawr, Buchanan, Buchtel, Buck Hill Falls, Buckatunna, Buckeye, Buckeye Lake, Buckhead, Buckhorn, Buckland, Buckner, Bucksport, Bucyrus, Bude, Buena Vista, Buffalo, Buffalo Creek, Buffalo Grove, Buffalo Valley, Buford, Bulan, Bulger, Bull Shoals, Bunker Hill, Bunkerville, Bunn, Burbank, Burgettstown, Burghill, Burgin, Burgoon, Burke, Burkettsville, Burlington, Burns, Burnside, Burnt Cabins, Burnt Corn, Burrows, Burton, Burtonsville, Bushkill, Bussey, Busy, Butler, Butte Falls, Butternut, Buttzville, Buxton, Byesville, Cabin John, Cable, Cabot, Caddo Gap, Cadet, Cadiz, Cadyville, Cainsville, Cairo, Cal Nev Ari, Calais, Calamus, Calcium, Caldwell, Caledonia, Calera, Calhoun, California, Calion, Callaway, Callery, Calvert, Camak, Camanche, Camas, Cambridge, Cambridge City, Cambridge Springs, Camby, Camden, Cameron, Camp, Camp Creek, Camp Dennison, Camp Point, Camp Sherman, Campaign, Campbell, Campbell Hill, Campbellsburg, Campbellton, Cana, Canaan, Canada, Canadensis, Canajoharie, Canal Fulton, Canal Winchester, Canastota, Candler, Candor, Canehill, Caney, Canfield, Cannel City, Cannelton, Cannon, Canon, Canonsburg, Canton, Cape Vincent, Capulin, Carbon, Carbon Hill, Carbondale, Cardale, Cardiff, Cardin, Cardington, Cardwell, Carey, Carleton, Carlisle, Carlton, Carlyle, Carmel, Carmichaels, Carmine, Carnesville, Caroga Lake, Carolina, Carpenter, Carrabelle, Carroll, Carrollton, Carthage, Caryville, Casa, Cascade, Caseville, Casey, Cashiers, Cashton, Cashtown, Cassoday, Casstown, Castalia, Castanea, Castine, Castleton, Castroville, Cataract, Catawba, Catawissa, Catskill, Cave In Rock, Cavetown, Cazenovia, Cecil, Cecilia, Cedar Grove, Cedar Hill, Cedar Lake, Cedars, Cedarville, Celina, Centenary, Center, Center Conway, Center Ossipee, Center Sandwich, Center Tuftonboro, Centerburg, Centerville, Central, Central Point, Centralia, Ceredo, Chadds Ford, Chadwick, Chaffee, Chagrin Falls, Chalk Hill, Chambersburg, Champaign, Champlain, Chandlers Valley, Chandlersville, Changewater, Chapin, Chapman, Chapmanville, Chappell Hill, Chardon, Chariton, Charlemont, Charleroi, Charles Town, Charleston, Charlestown, Charlo, Charlotte, Charlottesville, Charlton Heights, Charm, Charter Oak, Chase, Chatawa, Chateaugay, Chatfield, Chatham, Chatom, Chattanooga, Chaumont, Chauncey, Chavies, Chazy, Chelsea, Cheltenham, Cherokee, Cherry Fork, Cherryfield, Cherryvale, Cherryville, Chesapeake, Cheshire, Chester, Chester Heights, Chesterhill, Chesterland, Chestertown, Chesterville, Chestnut, Chestnut Ridge, Chevy Chase, Chewsville, Cheyney, Chickasaw, Chicora, Chili, Chillicothe, Chilo, Chimacum, China, Chipley, Chippewa Lake, Chittenango, Chocorua, Christiansburg, Christine, Christmas Valley, Christopher, Chuckey, Churchville, Churdan, Churubusco, Cicero, Cincinnati, Circleville, Cisne, Citra, Clam Lake, Clancy, Clara, Claremont, Clarence, Clarence Center, Clarendon, Clarington, Clark, Clarklake, Clarks Mills, Clarksburg, Clarkson, Clarksville, Clay, Clay Center, Claysville, Clayton, Clear Creek, Clear Spring, Clearlake, Clearlake Oaks, Clearlake Park, Clemons, Clermont, Cleveland, Cleverdale, Cleves, Clifton, Clifton Heights, Climax, Clinton, Clio, Clockville, Clothier, Cloverdale, Clubb, Clyde, Coal Center, Coal Run, Coalfield, Coalmont, Coalton, Coalville, Coatsburg, Cobb, Cobden, Cochranton, Coello, Coffeen, Coffeyville, Coila, Cokeburg, Cokercreek, Colbert, Colby, Colcord, Cold Spring, Colden, Coldwater, Colerain, Colesburg, Colfax, Colgate, College Corner, Collegedale, Collegeville, Collierville, Collins, Collins Center, Collinsville, Collinwood, Colmar, Colona, Colrain, Colton, Columbia, Columbia Falls, Columbia Station, Columbiana, Columbus, Columbus Grove, Colusa, Combs, Comer, Comfrey, Commerce, Commerce City, Commercial Point, Como, Comstock, Concord, Concordville, Conesville, Conifer, Conklin, Conneaut, Conneaut Lake, Conneautville, Connell, Connellsville, Connersville, Connoquenessing, Conover, Conroe, Conshohocken, Constable, Continental, Converse, Convoy, Conway, Cook Station, Cookeville, Coolidge, Coolspring, Coolville, Coon Rapids, Cooper, Coopersville, Copan, Cope, Cora, Cordova, Corea, Cornelius, Cornettsville, Corning, Cornland, Cornwallville, Corry, Corryton, Corsica, Cortland, Corwith, Corydon, Cos Cob, Coshocton, Cossayuna, Cottage Grove, Cottage Hills, Cottageville, Cottondale, Coulter, Counce, Council, Courtland, Cove, Covington, Cowan, Cowden, Cowdrey, Coxsackie, Coyle, Cranberry Isles, Cranberry Twp, Crandall, Crane, Cranesville, Cranford, Crawfordsville, Creamery, Creighton, Creola, Crescent, Crescent City, Cresco, Crestline, Creston, Creswell, Crittenden, Crockett, Crofton, Cromwell, Crook, Crooksville, Crothersville, Croton, Crown City, Crown Point, Crowville, Croydon, Crucible, Cruger, Crum, Crum Lynne, Crump, Crystal City, Crystal Lake, Crystal Spring, Cuba, Culloden, Cullowhee, Culver, Cumberland, Cumming, Cunningham, Curryville, Curtice, Curtis, Curtiss, Cushing, Custar, Custer, Cutler, Cuyahoga Falls, Cygnet, Cynthiana, Cypress, Cypress Inn, D Hanis, Dabolt, Dahinda, Dahlgren, Daisytown, Dale, Daleville, Dallas, Dallas City, Dalton, Damascus, Dammeron Valley, Dana, Danbury, Dandridge, Danese, Danforth, Danielsville, Dannemora, Danville, Darby, Darien, Darlington, Davenport, Davenport Center, David City, Davin, Davisboro, Davisville, Dawson, Daykin, Dayton, De Graff, De Lancey, De Pere, De Ruyter, De Soto, De Witt, Deadwood, Dearborn, Dearborn Heights, Dearing, Debary, Decatur, Decherd, Decker, Dedham, Deedsville, Deep Water, Deepwater, Deer Isle, Deer Lodge, Deer Park, Deerfield, Deersville, Deferiet, Defiance, Delaplaine, Delaware, Delaware Water Gap, Delhi, Delia, Delight, Dellroy, Dellwood, Delmar, Deloit, Delong, Delphi, Delphia, Delphos, Delta, Denbo, Denison, Denmark, Dennison, Dennysville, Denver, Depauville, Depauw, Depew, Deputy, Derby, Derwent, Derwood, Des Moines, Deshler, Detroit, Devine, Dewey, Dewitt, Dexter, Dexter City, Diamond, Diamond Point, Diamondhead, Diaz, Diberville, Dice, Dickerson, Dickerson Run, Dickinson, Dickinson Center, Diller, Dilliner, Dillon, Dillonvale, Dillsboro, Dingmans Ferry, Dittmer, Dix, Dobbin, Docena, Doe Hill, Dola, Dolomite, Donald, Dongola, Donnelsville, Donora, Dorchester, Dorset, Dorsey, Dorton, Dothan, Douglass, Dover, Dow City, Dowell, Downsville, Doylesburg, Doylestown, Drake, Dresden, Dresher, Drexel Hill, Dry Run, Dryden, Du Bois, Du Quoin, Dublin, Dubois, Duck Hill, Dudley, Dugspur, Duke, Dumont, Dunbar, Dunbridge, Duncan Falls, Duncannon, Dundas, Dundee, Dunfermline, Dunkirk, Dunlap, Dunlevy, Dunlow, Dunnellon, Dunreith, Dupont, Durant, Durham, Dutton, Dutzow, Dwarf, Dwight, Dyer, Dyke, Eads, Eagle, Eagle Bridge, Eagle Point, Eagleville, Earlham, Earling, Earlington, Earlton, Earlville, Early, East Alton, East Amherst, East Aurora, East Barre, East Berkshire, East Berlin, East Blue Hill, East Branch, East Butler, East Calais, East Chicago, East Claridon, East Concord, East Dixfield, East Durham, East Fairfield, East Fultonham, East Galesburg, East Greenville, East Jewett, East Liberty, East Liverpool, East Lynn, East Machias, East Meredith, East Millsboro, East Montpelier, East Orland, East Palatka, East Palestine, East Rochester, East Sparta, East Springfield, East Stroudsburg, East Wakefield, East Williamson, East Wilton, Eastlake, Eastlake Weir, Eastman, Easton, Eastover, Eastpoint, Eastport, Eastview, Eastwood, Eaton, Eaton Center, Eatonton, Eau Claire, Ebro, Echo, Eckerty, Economy, Ecorse, Eden, Edgemont, Edgerton, Edina, Edinboro, Edinburg, Edison, Edmond, Edna, Edon, Edwardsport, Edwardsville, Effort, Eighty Four, El Dorado, Elbing, Elco, Eldersville, Eldora, Eldorado, Eldred, Eleanor, Elgin, Elizabeth, Elizabethtown, Elk City, Elk Horn, Elk Point, Elka Park, Elkfork, Elkhart, Elkhorn City, Elkins, Elkins Park, Elkton, Elkville, Ellenburg, Ellenburg Center, Ellenburg Depot, Ellendale, Ellettsville, Ellinger, Elliott, Elliottsburg, Ellisburg, Ellisville, Ellsworth, Ellwood City, Elm Springs, Elma, Elmer, Elmo, Elmore, Elrama, Elsie, Elsmore, Eltopia, Elvaston, Elwood, Elyria, Elysian Fields, Emden, Eminence, Emory, Empire, Endicott, Englewood, English, Ennis, Enon, Enon Valley, Enosburg Falls, Enterprise, Eolia, Epping, Equinunk, Erie, Erieville, Eros, Erving, Escatawpa, Esperance, Essig, Essington, Estill Springs, Estillfork, Ethel, Ether, Ethridge, Etlan, Etna, Etta, Eucha, Euclid, Eureka, Eureka Springs, Eustis, Eutaw, Eva, Evans, Evans City, Evans Mills, Evansport, Evansville, Everest, Evergreen, Everson, Ewing, Excel, Exeter, Ezel, Fackler, Fagus, Fair Grove, Fairbank, Fairborn, Fairburn, Fairbury, Fairchance, Fairdale, Fairfax, Fairfield, Fairland, Fairmont, Fairmount, Fairplay, Fairpoint, Fairport, Fairview, Fairview Village, Falkville, Fall Branch, Falls Creek, Fancy Gap, Fannettsburg, Fanwood, Farina, Farlington, Farmdale, Farmer, Farmersville, Farmerville, Farmington, Farmington Falls, Farnham, Farrar, Farrell, Fayette, Fayette City, Fayetteville, Fedscreek, Feesburg, Felicity, Felts Mills, Fenelton, Ferndale, Ferney, Fernwood, Ferris, Ferrum, Ferrysburg, Ferryville, Festus, Fiatt, Fieldale, Filion, Fillmore, Finchville, Findlay, Finksburg, Finland, Finley, Finleyville, Finly, Fisher, Fishers, Fishers Landing, Fisherville, Fishs Eddy, Fisk, Five Points, Flat Lick, Flat Rock, Flat Top, Flatonia, Fleischmanns, Fleming, Fletcher, Flippin, Flora, Florahome, Florence, Flourtown, Flushing, Folcroft, Folsom, Fonda, Fontana, Foosland, Ford, Fords Branch, Forest, Forest Grove, Forest Hills, Forest Home, Forest Lake, Forestville, Forkland, Forsyth, Fort Ann, Fort Atkinson, Fort Calhoun, Fort Covington, Fort Drum, Fort Edward, Fort Gay, Fort Hunter, Fort Jennings, Fort Johnson, Fort Knox, Fort Littleton, Fort Loramie, Fort Loudon, Fort Mc Coy, Fort Morgan, Fort Necessity, Fort Plain, Fort Recovery, Fort Ritner, Fort Rock, Fort Sheridan, Fort Washington, Fort Wayne, Fortville, Fostoria, Fountain City, Fountain Run, Fountaintown, Four States, Fourmile, Fowler, Fox Lake, Foxworth, FPO, Francitas, Franconia, Frankford, Frankfort, Frankfort Heights, Franklin, Franklin Furnace, Franklin Springs, Franklinton, Frankton, Frankville, Frazeysburg, Fraziers Bottom, Frederic, Frederick, Fredericksburg, Fredericktown, Fredonia, Freeburn, Freedom, Freehold, Freelandville, Freeman, Freeport, Freetown, Freistatt, Fremont, Frenchboro, Fresno, Friendship, Frisco, Frisco City, Frohna, Front Royal, Frontenac, Frostburg, Fruitdale, Fruitland Park, Fruitvale, Fulton, Fultondale, Fultonham, Fultonville, Fults, Funkstown, Gabriels, Gackle, Gadsden, Gainesboro, Gaithersburg, Galena, Gales Creek, Galesburg, Galion, Gallaway, Gallipolis, Galloway, Galva, Gamaliel, Gambier, Ganado, Gans, Gap Mills, Gapland, Garards Fort, Garden City, Gardendale, Gardners, Garland, Garner, Garnet Valley, Garrett Park, Garrettsville, Garrison, Garwood, Gary, Gas, Gaston, Gastonville, Gates, Gates Mills, Gattman, Gauley Bridge, Gautier, Gay, Gays Creek, Gays Mills, Geff, Geneseo, Geneva, Genoa, Georgetown, Georgiana, Gepp, Gerald, Gerlaw, Germantown, Gervais, Gettysburg, Getzville, Ghent, Gibbon Glade, Gibsonburg, Gifford, Gilbert, Gilbertsville, Gilson, Giltner, Girard, Girdler, Given, Glace, Glade Hill, Glade Spring, Gladstone, Gladwyne, Glandorf, Glen, Glen Allan, Glen Allen, Glen Carbon, Glen Cove, Glen Echo, Glen Ferris, Glen Jean, Glen Mills, Glen Riddle Lima, Glencoe, Glendale, Glenford, Glenhaven, Glenhayes, Glenmont, Glenolden, Glens Falls, Glenside, Glenview, Glenville, Glenwood, Glidden, Glouster, Gloversville, Gnadenhutten, Godfrey, Goessel, Gold Hill, Golden, Golden Gate, Golden Valley, Goldsboro, Gomer, Goodell, Goodman, Goodway, Goose Lake, Gordon, Goree, Gorham, Goshen, Gotham, Gouldsboro, Gower, Grabill, Graceville, Grady, Gradyville, Grafton, Grain Valley, Grand Gorge, Grand Haven, Grand Island, Grand Isle, Grand Junction, Grand Lake Stream, Grand Marsh, Grand Mound, Grand Rapids, Grand Ridge, Grand River, Grand Tower, Grand Valley, Grandin, Grandview, Granite City, Graniteville, Grant, Grant Town, Granton, Grantsburg, Grantville, Granville, Grass Creek, Grass Lake, Gratiot, Gratis, Gravel Switch, Graves Mill, Gravois Mills, Gray, Gray Hawk, Gray Summit, Grayling, Grayslake, Graysville, Graytown, Great Bend, Great Cacapon, Great Lakes, Great Meadows, Greeley, Green, Green Bay, Green Camp, Green Forest, Green Lane, Green Park, Green Road, Green Springs, Greencastle, Greene, Greeneville, Greenfield, Greenford, Greenland, Greenleaf, Greens Farms, Greens Fork, Greensboro, Greentown, Greenville, Greenwich, Greenwood, Greenwood Springs, Grelton, Grenora, Grenville, Gresham, Gretna, Griffith, Griggsville, Grindstone, Grissom Arb, Grosse Ile, Grosse Pointe, Groton, Grove, Grove City, Groveland, Groveport, Grover Hill, Groves, Grubbs, Grubville, Guild, Guin, Gulfport, Gunlock, Gurdon, Gurley, Gurnee, Guthrie, Guys Mills, Guysville, Gwynedd, Gwynedd Valley, Gwynneville, Gypsum, Gypsy, Hackettstown, Hackleburg, Haddam, Hadley, Hagaman, Hagarstown, Hagerstown, Hague, Haines Falls, Halbur, Halcottsville, Hale, Halfway, Hallsville, Halltown, Hamburg, Hamden, Hamel, Hamer, Hamersville, Hamilton, Hamler, Hamlin, Hammond, Hammondsville, Hampstead, Hampton, Hamshire, Hamtramck, Hancock, Hankinson, Hanksville, Hannacroix, Hannibal, Hanover, Hanoverton, Hanska, Happy, Harbor Beach, Harbor View, Harborcreek, Harborside, Hardburly, Hardinsburg, Hardy, Harlan, Harlem Springs, Harleton, Harleysville, Harmonsburg, Harmony, Harper Woods, Harpers Ferry, Harpersfield, Harpersville, Harpster, Harrington, Harrisburg, Harrison, Harrisonville, Harriston, Harrisville, Harrod, Harrods Creek, Harrodsburg, Hartford, Hartleton, Hartsburg, Hartselle, Hartstown, Hartville, Harvel, Harvest, Harvey, Harveysburg, Harviell, Haskins, Hastings, Hatboro, Hatfield, Hatton, Havana, Haverford, Haverhill, Havertown, Haviland, Hawesville, Hawkeye, Hawkins, Hawley, Hawleyville, Haydenville, Hayesville, Haywood, Hazard, Hazel Green, Hazen, Head Waters, Headland, Headrick, Heath, Hebron, Hecker, Hecla, Heidrick, Heiskell, Heisson, Helena, Helenville, Hellier, Helmsburg, Heltonville, Hematite, Henderson, Henderson Harbor, Hendersonville, Henefer, Henlawson, Hennepin, Henrietta, Henry, Henryton, Henryville, Hensonville, Hepler, Heppner, Hepzibah, Herculaneum, Herman, Hermitage, Heron Lake, Herrick, Hestand, Hettinger, Hewitt, Hiawatha, Hibbs, Hickman, Hickory, Hickory Withe, Hicksville, Hico, Hidden Valley Lake, Higdon, Higginsport, High Bridge, High Hill, High Ridge, High Shoals, Highgate Center, Highgate Springs, Highland, Highland Park, Hightstown, Highwood, Hildale, Hildreth, Hiller, Hilliard, Hilliards, Hillisburg, Hillrose, Hillsboro, Hillsdale, Hillside, Hillsville, Hilltop, Hillview, Hilton, Hinckley, Hindsville, Hinkle, Hiram, Hixson, Hixton, Hoagland, Hobart, Hockingport, Hodge, Hodges, Hoffman, Hoffmeister, Hogansburg, Holbrook, Holden, Holgate, Holland, Hollandale, Hollansburg, Hollenberg, Holliday, Hollister, Hollow Rock, Holloway, Holly Grove, Hollytree, Hollywood, Holmes, Holmesville, Holstein, Holton, Homer, Homerville, Hometown, Homeworth, Hondo, Honeoye Falls, Honesdale, Hood, Hookerton, Hooppole, Hooven, Hope, Hope Hull, Hope Valley, Hopedale, Hopewell, Hopkins, Hopkinton, Hopwood, Hordville, Horsham, Horton, Hoschton, Hoskins, Hot Springs, Houghton, House Springs, Houston, Howard, Howey In The Hills, Hoxie, Hoyleton, Hoyt, Hoytville, Hubbard, Hubbardsville, Hubertus, Huddy, Hudson, Hudson Falls, Hudsonville, Huey, Hugo, Huletts Landing, Hull, Hulls Cove, Humbird, Humboldt, Humeston, Hunnewell, Hunter, Huntertown, Huntingdon, Huntingdon Valley, Huntington, Huntland, Huntsburg, Huntsville, Hurdland, Hurley, Huron, Hurricane, Hustontown, Hutsonville, Huttig, Hydetown, Hyner, Iberia, Ickesburg, Ida, Idamay, Idanha, Idaville, Idledale, Idlewild, Ila, Iliff, Imbler, Imboden, Imperial, Ina, Independence, Indian Head, Indian Hills, Indian Lake, Indian Springs, Indian Trail, Indian Valley, Indianapolis, Indianola, Industrial, Ingalls, Ingleside, Inkster, Inlet, Inman, Interior, Interlachen, Interlaken, Intervale, Iola, Ione, Iowa Falls, Ipava, Irmo, Iron City, Irondale, Irons, Ironton, Irrigon, Irvine, Irving, Irvington, Irwin, Isabella, Islamorada, Island Lake, Isle Au Haut, Isle Saint George, Islesford, Iuka, Ivesdale, Ivins, Ixonia, Jackson, Jackson Center, Jacksonport, Jacksontown, Jacksonville, Jacob, Jacobsburg, Jamestown, Jansen, Jasonville, Jasper, Jay, Jayess, Jean, Jeff, Jefferson, Jefferson City, Jeffersonville, Jenera, Jenison, Jenkinsville, Jenkintown, Jennings, Jeromesville, Jerry City, Jerusalem, Jesup, Jetson, Jewell, Jewett, Jigger, Joaquin, Jodie, Joffre, Johnsburg, Johnson, Johnson City, Johnson Creek, Johnsonburg, Johnsonville, Johnstown, Jonancy, Jonesboro, Jonesborough, Jonesburg, Jonesport, Jonesville, Joy, Juliette, Junction City, Juniata, Kadoka, Kahlotus, Kahoka, Kalida, Kalona, Kamas, Kamrar, Kanawha, Kanawha Falls, Kane, Kansas, Kansas City, Karbers Ridge, Karnack, Karns City, Kattskill Bay, Kearneysville, Kearsarge, Keedysville, Keene, Keenes, Keeseville, Kegley, Keisterville, Keithsburg, Keizer, Kell, Kelleys Island, Kellysville, Kelseyville, Kendall, Kendallville, Kenesaw, Kenilworth, Kenna, Kennard, Kenner, Kenova, Kensington, Kent, Kenton, Kenyon, Kerr, Kesley, Kettlersville, Kewanee, Kewanna, Kewaskum, Key Colony Beach, Key Largo, Key West, Keyesport, Keymar, Kiahsville, Kidron, Kilbourne, Killbuck, Kilmichael, Kiln, Kilsyth, Kimberly, Kimbolton, Kimmell, Kimmswick, Kimper, Kincaid, Kinde, Kinder, Kinderhook, King Of Prussia, Kingfield, Kingmont, Kings Mills, Kingston, Kingsville, Kinmundy, Kinsman, Kipling, Kipton, Kirby, Kirkersville, Kirklin, Kirkman, Kirkwood, Kiron, Kistler, Kittredge, Kitts Hill, Klemme, Knife River, Knightstown, Knox City, Knox Dale, Knoxville, Kokomo, Koleen, Kountze, Kresgeville, Krypton, Kulpsville, Kunkle, Kunkletown, Kurtz, Kyles Ford, La Belle, La Center, La Coste, La Fargeville, La Fayette, La Grande, La Grange, La Harpe, La Motte, La Pointe, La Prairie, La Rue, La Salle, La Verkin, La Ward, Labadie, Lacarne, Laceys Spring, Lackawaxen, Lacona, Laconia, Ladoga, Lady Lake, Lafayette, Lafayette Hill, Lafe, Lafferty, Lafitte, Lagrange, Laings, Lake, Lake Ariel, Lake Bluff, Lake Butler, Lake City, Lake Clear, Lake Como, Lake Elmo, Lake Forest, Lake Fork, Lake George, Lake Luzerne, Lake Lynn, Lake Mills, Lake Milton, Lake Peekskill, Lake Pleasant, Lake Station, Lake View, Lake Villa, Lake Zurich, Lakefield, Lakeland, Lakemore, Lakeport, Lakeshore, Lakeside Marblehead, Lakeview, Lakeville, Lakewood, Lamar, Lambert, Lambert Lake, Lambertville, Lambsburg, Lamont, Lanark, Lanark Village, Lancaster, Lancing, Landisburg, Lane, Lanesboro, Lanesville, Langeloth, Langley, Langston, Langsville, Lansdale, Lansdowne, Lansing, Laotto, Lapel, Lapine, Las Vegas, Lashmeet, Latham, Lathrop, Latimer, Latty, Laughlin, Laura, Laurel, Laurel Fork, Laurelton, Laurelville, Laurie, Lavalette, Lavinia, Lavonia, Lawndale, Lawrence, Lawrenceburg, Lawrenceville, Lawson, Lawtons, Layland, Le Roy, Lead, Leadville, Leakesville, Leasburg, Leavenworth, Leavittsburg, Lebanon, Leblanc, Leckrone, Ledbetter, Lederach, Lee, Leeds, Lees Creek, Lees Summit, Leesburg, Leesville, Leetonia, Lefor, Lehigh, Leipsic, Leisenring, Leiters Ford, Leland, Lemasters, Lemont Furnace, Lemoyne, Lenni, Lentner, Leo, Leoma, Leon, Leonard, Leonardsville, Leopold, Lerona, Leroy, Leslie, Levasy, Leverett, Lewis Center, Lewisburg, Lewisport, Lewistown, Lewisville, Lexington, Liberty, Liberty Center, Libertyville, Lick Creek, Lidderdale, Lidgerwood, Light, Ligonier, Liguori, Lillie, Lima, Limaville, Limerick, Limestone, Lincoln, Lincoln Park, Lincolnshire, Lincolnville, Lind, Linden, Lindon, Lindsey, Lindside, Lineboro, Linesville, Lineville, Linn, Linn Grove, Linton, Linwood, Lisbon, Litchfield, Literberry, Lithopolis, Little Deer Isle, Little Hocking, Little Sioux, Little York, Littlestown, Littleton, Liverpool, Livingston, Livonia, Lloyd, Loa, Lobelville, Lochgelly, Lock Haven, Lockbourne, Lockhart, Lockport, Lockridge, Locust Dale, Locust Grove, Lodi, Log Lane Village, Logan, Logandale, Loganton, Lolita, London, London Mills, Londonderry, Lone Jack, Lone Rock, Lonedell, Long Beach, Long Bottom, Long Grove, Long Key, Long Lake, Long Pine, Long Pond, Long Valley, Longview, Loogootee, Lookout, Lookout Mountain, Lorado, Lorain, Loraine, Lore City, Loretto, Lorimor, Lorman, Lorraine, Lost Creek, Lost Nation, Lost Springs, Loudonville, Louisa, Louisburg, Louisiana, Louisville, Loveland, Lovilia, Low Moor, Lowell, Lowellville, Lower Lake, Lower Salem, Lowmansville, Lowndes, Loyal, Loysville, Lubec, Lucas, Lucasville, Lucerne, Lucien, Luckey, Ludlow, Ludlow Falls, Luebbering, Lumberport, Lumberton, Luna Pier, Lupton City, Luray, Lurgan, Luther, Luttrell, Lutts, Lyburn, Lyman, Lynchburg, Lyndora, Lynn, Lynn Center, Lynx, Lynxville, Lyon Mountain, Lyons, Macatawa, Macedon, Macedonia, Machias, Machiasport, Mackeyville, Macksburg, Mackville, Macon, Macy, Madison, Madison Mills, Madisonville, Madras, Maeystown, Magazine, Magnetic Springs, Magnolia, Mahaska, Mahomet, Mahopac, Mahopac Falls, Maineville, Mainland, Majestic, Makanda, Malaga, Malcolm, Malinta, Mallory, Malone, Malta, Malvern, Mammoth Spring, Man, Manchester, Mangham, Manilla, Manning, Mannington, Mannsville, Manset, Mansfield, Mantador, Mantua, Mapaville, Maple Heights, Maple Rapids, Maplecrest, Maplewood, Maquoketa, Maquon, Marathon, Marathon Shores, Marcus Hook, Marengo, Margaretville, Maria Stein, Marianna, Marietta, Marilla, Marine, Marine On Saint Croix, Marion, Marionville, Mark, Mark Center, Markleville, Markleysburg, Marland, Marmaduke, Marne, Marquand, Marquette, Marrero, Marriottsville, Mars, Mars Hill, Marshall, Marshalls Creek, Marshallville, Marshfield, Marshville, Martel, Martensdale, Martha, Marthasville, Martin, Martins Ferry, Martinsburg, Martinsville, Marysville, Maryville, Mascot, Mascotte, Mason, Masonic Home, Masontown, Masonville, Massillon, Masury, Matamoras, Mather, Matherville, Mathews, Matinicus, Matoaka, Matthews, Mauckport, Maugansville, Maumee, Maury, Maximo, Maxwell, May, Maybee, Mayetta, Mayfield, Maylene, Maynard, Maynardville, Maywood, Mazie, Mc Allister, Mc Andrews, Mc Arthur, Mc Bride, Mc Call Creek, Mc Calla, Mc Carley, Mc Carr, Mc Clellandtown, Mc Clure, Mc Comb, Mc Connellsburg, Mc Connelsville, Mc Cordsville, Mc Coy, Mc Cune, Mc Cutchenville, Mc Dermott, Mc Donald, Mc Dowell, Mc Elhattan, Mc Gee, Mc Guffey, Mc Intosh, Mc Kean, Mc Kee, Mc Kenzie, Mc Knightstown, Mc Lain, Mc Leansboro, Mc Lemoresville, Mc Louth, Mc Minnville, Mc Nabb, Mc Sherrystown, Mc Veigh, Mccomb, Mcdonough, Mcgregor, Meadow Bridge, Meadow Grove, Meadow Lands, Meadowbrook, Meadowview, Meadville, Meansville, Mechanicsburg, Mechanicstown, Meddybemps, Medford, Media, Medina, Medon, Medora, Medway, Megargel, Mehama, Melcher, Melcroft, Mellen, Melmore, Melrose, Melvin Village, Melvindale, Memphis, Menan, Mendon, Mendota, Mentor, Mercer, Mercersburg, Meredosia, Meridale, Meriden, Meridian, Meridianville, Merino, Merion Station, Merrillan, Merrillville, Merrittstown, Mesa, Mesena, Mesopotamia, Mesquite, Metairie, Metamora, Metcalfe, Metz, Mexia, Mexico, Miami, Miamisburg, Miamitown, Miamiville, Michigan Center, Michigantown, Mico, Middle Bass, Middle Falls, Middle Granville, Middle Point, Middlebranch, Middleburg, Middlefield, Middleport, Middletown, Midland, Midvale, Midway, Mifflinburg, Milan, Milanville, Milbridge, Miles, Milford, Milford Center, Mill Hall, Mill Run, Mill Spring, Mill Springs, Mill Village, Milladore, Millbury, Millcreek, Milledgeville, Miller, Miller City, Millersburg, Millersport, Millerstown, Millerton, Millfield, Millington, Millmont, Millrift, Millry, Millsboro, Millston, Milltown, Millville, Millwood, Milo, Milton, Milton Center, Minden, Mineola, Mineral City, Mineral Point, Mineral Ridge, Mineral Springs, Mineral Wells, Minerva, Minford, Mingo, Mingo Junction, Minisink Hills, Minneapolis, Minneola, Minster, Minturn, Miquon, Mirror Lake, Missouri Valley, Mitchell, Mittie, Mize, Moapa, Modale, Mode, Mogadore, Mohawk, Moira, Moko, Molena, Monaville, Monclova, Mondamin, Monmouth, Monongahela, Monroe, Monroe Bridge, Monroe City, Monroeville, Monrovia, Mont Alto, Mont Clare, Montague, Montana Mines, Montcalm, Monterey, Montevallo, Monteview, Montezuma, Montgomery, Montgomery Center, Montgomery City, Montgomery Village, Montgomeryville, Monticello, Montpelier, Montrose, Montverde, Montville, Monument, Mooers, Mooers Forks, Mooreland, Mooresville, Mooreton, Moran, Moretown, Morgan, Morganfield, Morgantown, Moro, Morral, Morrill, Morris, Morris Chapel, Morrison, Morrisonville, Morristown, Morrisville, Morrow, Morrowville, Morse Mill, Morton, Moscow, Mosheim, Moss Point, Moulton, Moultonborough, Mount Alto, Mount Angel, Mount Blanchard, Mount Braddock, Mount Carbon, Mount Carroll, Mount Clare, Mount Cory, Mount Desert, Mount Dora, Mount Eaton, Mount Erie, Mount Gay, Mount Gilead, Mount Hermon, Mount Holly, Mount Hope, Mount Ida, Mount Liberty, Mount Meigs, Mount Moriah, Mount Morris, Mount Olive, Mount Orab, Mount Perry, Mount Pleasant, Mount Pocono, Mount Pulaski, Mount Saint Joseph, Mount Sterling, Mount Summit, Mount Union, Mount Vernon, Mount Victory, Mount Zion, Mountain Home, Mountainburg, Mountainhome, Mountainside, Mouthcard, Moweaqua, Mowrystown, Moxahala, Mulberry, Muldoon, Mulga, Mulhall, Mulkeytown, Mullins, Mumford, Muncie, Munday, Mundelein, Munith, Munnsville, Munroe Falls, Munster, Murfreesboro, Murphysboro, Murray City, Murrayville, Muse, Musella, Mustoe, Myra, Myrtle, Nabb, Nallen, Nankin, Napoleon, Naponee, Narberth, Narragansett, Nashport, Nashville, Nason, Natalia, Natchez, Natural Bridge, Natural Dam, Nauvoo, Navarre, Neapolis, Nebo, Nederland, Needmore, Neely, Neelyville, Neffs, Negley, Neillsville, Nekoosa, Nellis Afb, Nelliston, Nelsonville, Nemacolin, Nemo, Nemours, Nerinx, Netawaka, Nevada, Neville, New Albany, New Athens, New Augusta, New Baden, New Baltimore, New Bavaria, New Bedford, New Berlin, New Blaine, New Bloomfield, New Bloomington, New Boston, New Bremen, New Buffalo, New Canaan, New Caney, New Canton, New Carlisle, New Castle, New Columbia, New Concord, New Cumberland, New Douglas, New Eagle, New Fairfield, New Florence, New Franken, New Freeport, New Geneva, New Germantown, New Hampshire, New Hampton, New Harmony, New Hartford, New Haven, New Holland, New Hope, New Kingston, New Knoxville, New Lebanon, New Lexington, New Lisbon, New London, New Madison, New Manchester, New Market, New Marshfield, New Matamoras, New Meadows, New Memphis, New Middletown, New Orleans, New Oxford, New Palestine, New Paris, New Philadelphia, New Pine Creek, New Plymouth, New Providence, New Richmond, New Riegel, New Ross, New Rumley, New Salem, New Salisbury, New Sharon, New Springfield, New Straitsville, New Trenton, New Ulm, New Vienna, New Vineyard, New Virginia, New Washington, New Waterford, New Weston, New Wilmington, New Windsor, New Woodstock, Newark, Newberry, Newburg, Newbury, Newcomerstown, Newell, Newfoundland, Newhebron, Newhope, Newman Grove, Newport, Newton Falls, Newtonsville, Newtown, Newtown Square, Newville, Ney, Nice, Nicholson, Niles, Nineveh, Niobrara, Niota, Noble, Noblesville, Nodaway, Nokomis, Noma, Nome, Norborne, Nordland, Norfolk, Norlina, Normal, Normalville, Norman, Norphlet, Norris, Norristown, North Baltimore, North Bangor, North Bend, North Benton, North Bloomfield, North Boston, North Brookfield, North Carrollton, North Chicago, North Chili, North Collins, North Conway, North Creek, North East, North Evans, North Fairfield, North Georgetown, North Granville, North Greece, North Hampton, North Haven, North Henderson, North Jackson, North Jay, North Kingstown, North Kingsville, North Las Vegas, North Lawrence, North Lewisburg, North Lima, North Miami, North Montpelier, North Olmsted, North Plains, North Powder, North Ridgeville, North River, North Robinson, North Rose, North Royalton, North Sandwich, North Sioux City, North Springfield, North Star, North Wales, North Washington, North Zulch, Northeast Harbor, Northfield, Northfield Falls, Northville, Northwood, Nortonville, Norvell, Norwalk, Norwich, Norwood, Nova, Novelty, Nunda, Nunica, Oak Grove, Oak Harbor, Oak Hill, Oak Vale, Oakdale, Oakfield, Oakland, Oakley, Oakpark, Oaks, Oaktown, Oakvale, Oakville, Oakwood, Oberlin, Oblong, Ocala, Ocean Springs, Oceola, Ochelata, Ocklawaha, Oconee, Odanah, Oden, Odin, Odum, Oelwein, Ogden, Ohio City, Ohiopyle, Ohlman, Okabena, Okahumpka, Okawville, Okeana, Okolona, Old Fort, Old Greenwich, Old Washington, Oldenburg, Olds, Oliveburg, Olivehill, Oliver, Oliver Springs, Olmstead, Olmsted Falls, Olney, Olustee, Omar, Oneida, Ontario, Ontario Center, Oolitic, Ooltewah, Opdyke, Opheim, Ophir, Opolis, Oquossoc, Oran, Orange, Orange Lake, Orange Springs, Orangeville, Oraville, Orchard, Orchard Park, Oregon, Oregonia, Oreland, Orestes, Orient, Orion, Orland, Orlando, Orrstown, Orrtanna, Orrville, Orson, Orwell, Osawatomie, Oscar, Osco, Osgood, Oskaloosa, Ossipee, Ostrander, Osyka, Othello, Otis, Otisco, Otley, Ottawa, Ottawa Lake, Otter Creek, Ottoville, Otway, Otwell, Overpeck, Overton, Ovett, Ovid, Owen, Owendale, Owens Cross Roads, Owensburg, Owensville, Owls Head, Oxbow, Oxford, Ozark, Ozawkie, Pablo, Pacific, Packwood, Padroni, Page, Painesville, Paint Rock, Paisley, Palatine Bridge, Palatka, Palenville, Palestine, Palm, Palmer, Palmerdale, Palmetto, Palmyra, Paloma, Panama, Pandora, Paola, Paragon, Paragould, Paris, Park City, Parkersburg, Parkman, Parma, Pascagoula, Pasco, Pass Christian, Pataskala, Patoka, Paton, Patriot, Patterson, Paul Smiths, Paulding, Paupack, Paw Paw, Pax, Payne, Payson, Peabody, Peace Dale, Peach Creek, Peach Glen, Peachtree City, Pearl, Pearlington, Pecks Mill, Pedro, Peebles, Peel, Peetz, Pekin, Pelham, Pella, Pellville, Pemberton, Pemberville, Pembroke, Pencil Bluff, Pendergrass, Pendleton, Penfield, Penhook, Peninsula, Pennington, Pennsburg, Penobscot, Peoa, Peoples, Perdue Hill, Perkiomenville, Perry, Perryopolis, Perrysburg, Perrysville, Perryville, Pershing, Persia, Peru, Pesotum, Peterboro, Peterman, Petersburg, Peterstown, Petrolia, Petros, Pettigrew, Pettisville, Pevely, Phelps, Phil Campbell, Philadelphia, Phillips, Phillipsburg, Philo, Phoenix, Phyllis, Picher, Pickens, Pickerington, Pickwick Dam, Piedmont, Pierce City, Pierpont, Pierrepont Manor, Pigeon, Pike Road, Piketon, Pikeville, Pilot, Pinckneyville, Pine, Pine Bank, Pine Bluff, Pine Level, Pine Valley, Pine Village, Pinehurst, Pinetta, Piney Fork, Pinson, Pinsonfork, Pioneer, Piqua, Piseco, Pisgah, Pitsburg, Pittsburg, Pittsfield, Pittsford, Pittsville, Plain City, Plainfield, Plainville, Plattsburg, Plattsburgh, Pleasant City, Pleasant Grove, Pleasant Hall, Pleasant Hill, Pleasant Lake, Pleasant Mills, Pleasant Mount, Pleasant Plain, Pleasantville, Pleasureville, Plessis, Plevna, Plover, Plum, Plush, Plymouth, Plymouth Meeting, Poca, Pocono Lake, Pocono Lake Preserve, Pocono Manor, Pocono Pines, Pocono Summit, Point Marion, Polk, Polson, Pomeroy, Pomona, Pomona Park, Ponce De Leon, Pony, Poolesville, Popejoy, Poplar Bluff, Port Arthur, Port Austin, Port Clinton, Port Clyde, Port Edwards, Port Hadlock, Port Hope, Port Jefferson, Port Ludlow, Port Murray, Port Neches, Port Royal, Port Townsend, Port Washington, Port William, Portage, Porter, Portersville, Portia, Portland, Portsmouth, Potomac, Potosi, Potsdam, Pottersville, Pottstown, Pottsville, Potwin, Powell, Powellton, Powersville, Powhatan, Powhatan Point, Powhattan, Poyntelle, Prairie, Prairie Du Chien, Prairie Grove, Pratts, Prattsville, Preble, Preemption, Prescott, Preston, Preston Park, Prichard, Prince, Princeton, Princeton Junction, Princeville, Proctor, Proctorville, Prole, Promise City, Prompton, Prospect, Prospect Harbor, Prospect Park, Prosperity, Provo, Pulaski, Pultneyville, Punxsutawney, Purling, Puryear, Put In Bay, Putnam, Putnam Hall, Putnam Station, Putnam Valley, Putnamville, Pyatt, Quaker City, Quapaw, Queensbury, Quilcene, Quincy, Quinque, Quitman, Qulin, Raccoon, Rachel, Racine, Radcliff, Radcliffe, Radiant, Radnor, Radom, Ragsdale, Rahway, Raiford, Rainbow Lake, Rains, Ralston, Ramer, Ramona, Ramsey, Rand, Randalia, Randall, Randolph, Rangeley, Ransom, Ranson, Rantoul, Raquette Lake, Rarden, Ratcliff, Ravalli, Ravenden, Ravenna, Ravenswood, Rawson, Ray, Rayland, Raymond, Rayville, Raywick, Red Bay, Red Creek, Red Hill, Red House, Red Oak, Red Rock, Reddick, Redding, Redding Center, Redding Ridge, Redfield, Redford, Redstar, Redwood, Reeder, Reeders, Reedsville, Reelsville, Reesville, Reeves, Regina, Renault, Renfrew, Reno, Renovo, Republic, Revere, Rexburg, Reydell, Reynolds Station, Reynoldsburg, Reynoldsville, Rhineland, Rices Landing, Riceville, Richardsville, Richardton, Richeyville, Richfield, Richford, Richland Center, Richmond, Richmond Dale, Richton, Richview, Richwood, Richwoods, Ricketts, Ridgefield, Ridgeland, Ridgely, Ridgeville Corners, Ridgeway, Ridley Park, Rigby, Rinard, Riner, Rineyville, Ringgold, Ringling, Rio, Rio Grande, Rio Medina, Rion, Riparius, Ripley, Rippey, Rippon, Ririe, Rising City, Risingsun, Rittman, Ritzville, River Rouge, Riverside, Riverton, Rives Junction, Rivesville, Roachdale, Roanoke, Robbinston, Roberta, Roberts, Robertsville, Robinson, Robinson Creek, Robson, Rochelle, Rochester, Rock, Rock Camp, Rock Creek, Rock Island, Rockbridge, Rockfield, Rockford, Rockhouse, Rockland, Rockport, Rockville, Rockwood, Rocky Mount, Rocky Ridge, Rocky River, Rodman, Roe, Rogers, Rogersville, Rogue River, Rohrersville, Rollins, Rombauer, Rome, Rome City, Romulus, Ronan, Ronco, Roodhouse, Roopville, Rootstown, Roper, Rosalia, Roscoe, Rose, Rose Hill, Roseland, Roselle, Roselle Park, Roseville, Rosewood, Rosholt, Rosiclare, Ross, Rossburg, Rossford, Rossville, Roswell, Round Lake, Round Top, Roundhead, Rouses Point, Rouzerville, Rowdy, Rowe, Rowland, Roxana, Roxbury, Roxie, Royal, Royalton, Royersford, Royston, Ruckersville, Rudolph, Rudy, Rugby, Rush, Rushsylvania, Rushville, Russell, Russells Point, Russellville, Russia, Ruth, Rutland, Rutledge, Ryan, Ryland, Sabael, Sabina, Sabine Pass, Sabula, Sackets Harbor, Sadorus, Saegertown, Saffell, Saginaw, Saint Albans, Saint Albans Bay, Saint Andrews, Saint Augustine, Saint Benedict, Saint Bethlehem, Saint Catharine, Saint Charles, Saint Clair, Saint Clairsville, Saint Croix, Saint David, Saint Donatus, Saint Elmo, Saint Francis, Saint Francisville, Saint George, Saint Henry, Saint Ignatius, Saint Jacob, Saint James, Saint John, Saint Johns, Saint Johnsville, Saint Joseph, Saint Louisville, Saint Lucas, Saint Mary, Saint Marys, Saint Onge, Saint Paris, Saint Patrick, Saint Paul, Saint Paul Park, Saint Peter, Saint Regis Falls, Saint Stephens, Saint Thomas, Sale Creek, Salem, Salesville, Salford, Salfordville, Salineville, Salona, Salsbury Cove, Saltillo, Salvisa, Samaria, San Mateo, Sanbornville, Sandborn, Sanders, Sandersville, Sandgap, Sandoval, Sandusky, Sandy Hook, Sandy Lake, Sandy Spring, Sandyville, Santa Clara, Santa Fe, Sarah Ann, Sarahsville, Saranac, Saranac Lake, Saratoga, Sardinia, Sardis, Sargentville, Sarver, Sassamansville, Satsuma, Saucier, Saul, Saunderstown, Savage, Savanna, Savannah, Savonburg, Savoy, Saxonburg, Saylorsburg, Sayre, Scalf, Scandia, Scarbro, Scenery Hill, Scheller, Schererville, Schleswig, Schneider, Schulenburg, Schuyler Falls, Schwenksville, Scio, Sciota, Scioto Furnace, Scotch Plains, Scotland, Scotrun, Scott, Scott Depot, Scottown, Scotts Mills, Scottsboro, Scottsville, Scranton, Screven, Scroggins, Scuddy, Seal Cove, Seal Harbor, Seaman, Searchlight, Searles, Seaton, Sebewaing, Sebring, Secondcreek, Section, Sedalia, Sedan, Sedgwick, Sellers, Sellersburg, Selma, Seneca, Seneca Falls, Senecaville, Sequatchie, Sesser, Seven Mile, Seven Springs, Seville, Sewanee, Sextonville, Seymour, Shade, Shady Cove, Shady Grove, Shadyside, Shandon, Shannock, Shannon, Shannon City, Sharon, Sharon Center, Sharon Hill, Sharples, Sharps Chapel, Sharpsburg, Sharpsville, Shattuc, Shattuckville, Shauck, Shawnee, Shawnee On Delaware, Shawsville, Sheakleyville, Sheffield, Sheffield Lake, Shelbiana, Shelbina, Shelburne Falls, Shelby, Shelby Gap, Shelbyville, Sheldon, Sheldon Springs, Shell Rock, Shelton, Shenandoah Junction, Shepherdstown, Sheridan, Sherman, Shermans Dale, Sherrard, Sherrill, Sherrodsville, Sherwood, Shiloh, Shinhopple, Shinnston, Shirley, Shoals, Shobonier, Shohola, Shook, Short Creek, Shorterville, Shreve, Shushan, Shutesbury, Sibley, Sidney, Sidney Center, Sidon, Sigel, Signal Mountain, Siloam, Silsbee, Siluria, Silva, Silver Bay, Silver Creek, Silver Lake, Silver Point, Silver Spring, Silver Springs, Silver Star, Silverthorne, Silverton, Simpsonville, Sims, Sinking Spring, Sinks Grove, Skippack, Skytop, Sleepy Eye, Slemp, Slinger, Slippery Rock, Slocum, Slovan, Smackover, Smarr, Smartt, Smithers, Smithfield, Smiths Grove, Smithsburg, Smithshire, Smithville, Smock, Sneads, Sneedville, Snow Hill, Snyder, Soddy Daisy, Sodus, Sodus Point, Soldier, Soldiers Grove, Solon, Solsberry, Solsville, Somerdale, Somerset, Somerville, Sonora, Sontag, Sorrento, Souderton, Sour Lake, South Barre, South Bloomingville, South Butler, South Cairo, South Canaan, South Charleston, South Deerfield, South Effingham, South Heart, South Kortright, South Lebanon, South Mountain, South Pittsburg, South Point, South Rockwood, South Roxana, South Rutland, South Salem, South Solon, South Sterling, South Tamworth, South Thomaston, South Union, South Vienna, South Wales, South Webster, South Williamson, Southgate, Southington, Southport, Southside, Southview, Southwest Harbor, Spanishburg, Sparr, Sparta, Spartansburg, Spearfish, Spearsville, Speculator, Speer, Spelter, Spencer, Spencerport, Spencerville, Spiceland, Splendora, Spraggs, Spragueville, Sprakers, Sprankle Mills, Spring, Spring Arbor, Spring Brook, Spring Creek, Spring Dale, Spring House, Spring Lake, Spring Mount, Spring Run, Spring Valley, Springboro, Springbrook, Springdale, Springfield, Springport, Springville, Sprott, Spruce Head, Spruce Pine, Spurgeon, Stafford, Stamford, Stanardsville, Standard, Stanford, Stanhope, Stanleytown, Stanton, Stapleton, Star, Star Junction, Starlight, Starrucca, Start, State Line, State Park, Statts Mills, Stayton, Steamboat Rock, Steele, Steele City, Steelville, Stendal, Stennis Space Center, Sterling, Sterrett, Stet, Steuben, Steubenville, Stevens Point, Stevenson, Stewardson, Stewart, Stewartsville, Stillwater, Stinesville, Stirrat, Stockbridge, Stockdale, Stockport, Stollings, Stone, Stone Creek, Stoneboro, Stoneville, Stonington, Stony Creek, Stony Ridge, Stopover, Story, Stotts City, Stout, Stoutsville, Stover, Stow, Stoy, Strabane, Strafford, Strasburg, Stratford, Stratton, Straughn, Strawberry, Strawberry Plains, Streetsboro, Strong, Strongsville, Stroudsburg, Struthers, Stryker, Stump Creek, Sturgis, Sturkie, Suamico, Subiaco, Sublimity, Suburb Maryland Fac, Suches, Sugar City, Sugar Grove, Sugarcreek, Sugarloaf Shores, Sullivan, Sulphur, Sulphur Springs, Summer Lake, Summerfield, Summerlee, Summers, Summertown, Summerville, Summit, Summit Point, Summit Station, Summitville, Sumner, Sumneytown, Sunbright, Sunbury, Sunderland, Sunflower, Sunset, Surprise, Surry, Sutter, Swan, Swans Island, Swanton, Swarthmore, Swedesburg, Sweetwater, Swengel, Swifton, Swiftwater, Switz City, Switzer, Sycamore, Sycamore Valley, Sykesville, Sylva, Sylvania, Syracuse, Syria, Table Grove, Tafton, Takoma Park, Talco, Talent, Tallmadge, Tallulah, Talmo, Tamaroa, Tamiment, Tampa, Tamworth, Taneytown, Tannersville, Tarlton, Tarrytown, Taswell, Tavares, Tavernier, Taylor, Taylor Springs, Taylorstown, Tchula, Teasdale, Teays, Teeds Grove, Telford, Tell City, Tellico Plains, Temperance, Temple, Templeton, Ten Mile, Tenaha, Tenants Harbor, Tennant, Tennille, Terrace Park, Terral, Terreton, Tescott, Texico, Thatcher, Thayer, The Lakes, The Plains, Theresa, Thicket, Thomasboro, Thomaston, Thompson, Thompsonville, Thomson, Thornton, Thornville, Thorp, Thousand Island Park, Three Mile Bay, Thurman, Thurmond, Thurston, Tibbie, Tidioute, Tiff, Tiffin, Tilden, Tiltonsville, Timber, Timblin, Timewell, Timpson, Tina, Tioga, Tiona, Tipp City, Tippecanoe, Tiptonville, Tiro, Titusville, Tobyhanna, Toledo, Toler, Tolono, Tomah, Tompkinsville, Tonawanda, Toney, Tontitown, Tontogany, Topsfield, Toquerville, Torch, Toronto, Torrey, Toulon, Towanda, Tower Hill, Town Creek, Townville, Tracy, Trafford, Trail, Transfer, Treadwell, Treloar, Tremont City, Trenton, Trezevant, Tribes Hill, Trimble, Trinity, Trinway, Trosper, Trout Creek, Troy, Trumbull, Truro, Trussville, Tualatin, Tuckasegee, Tucker, Tuckerman, Tunnel City, Tunnelton, Tupelo, Tupper Lake, Tuppers Plains, Turner, Turners, Turners Falls, Turners Station, Turney, Tuscarawas, Twin Bridges, Twin Lakes, Twin Oaks, Twinsburg, Two Harbors, Tyler Hill, Tylersport, Tylersville, Tyner, Tyro, Tyrone, Ubly, Uhrichsville, Uledi, Ulysses, Umatilla, Underwood, Union, Union Bridge, Union Church, Union City, Union Furnace, Union Hall, Union Hill, Union Point, Unionport, Uniontown, Unionville, Unionville Center, Uniopolis, Unity House, Upland, Upper Darby, Upper Lake, Upper Sandusky, Upperstrasburg, Upton, Urbana, Uriah, Urich, Ursa, Utica, Uvalda, Vaiden, Vail, Valencia, Valhermoso Springs, Valier, Valley City, Valley Falls, Valley Forge, Vallonia, Valmeyer, Van Buren, Van Voorhis, Van Wert, Vanceboro, Vancouver, Vandalia, Vanderbilt, Vandiver, Vanlue, Varney, Vaughan, Vaughnsville, Vauxhall, Velpen, Venango, Venedocia, Venetia, Venice, Vera, Verdigre, Verdunville, Vergennes, Vermilion, Vermont, Vermontville, Vernon, Vernon Hills, Verona, Versailles, Vesper, Vestaburg, Veyo, Vicco, Vickery, Vicksburg, Victor, Victoria, Vienna, Villa Maria, Villa Rica, Villa Ridge, Village Mills, Villanova, Villisca, Vina, Vinalhaven, Vincennes, Vincent, Vine Grove, Vinegar Bend, Vinton, Viola, Viper, Virgie, Virgin, Virginia City, Volant, Vonore, Votaw, Voth, Vredenburgh, Wabbaseka, Wacissa, Waco, Waddy, Wadena, Wadley, Wadsworth, Wagarville, Waggoner, Wahpeton, Waite, Waiteville, Waitsfield, Wakefield, Wakeman, Wakenda, Walbridge, Walcott, Walden, Waldo, Waldron, Wales Center, Walhonding, Walker, Wallace, Wallingford, Walnut, Walnut Creek, Walnut Grove, Walnut Hill, Walnut Ridge, Walshville, Walston, Walstonburg, Waltersburg, Walton, Waltonville, Walworth, Wampsville, Wampum, Wanblee, Waneta, Wapakoneta, Wappapello, Warda, Warfordsburg, Warm Springs, Warner, Warnock, Warren, Warrens, Warrensburg, Warrenton, Warrior, Warsaw, Wartburg, Warthen, Warwick, Washington, Washington Court House, Washington Grove, Washingtonville, Washougal, Washtucna, Waskom, Wataga, Waterbury, Waterbury Center, Waterfall, Waterford, Waterloo, Watertown, Waterville, Watkins, Watson, Wattsburg, Waucoma, Wauconda, Waukegan, Waurika, Wausa, Wausau, Wauseon, Wauzeka, Waveland, Waverly, Wawaka, Waxhaw, Wayland, Waymart, Wayne, Wayne City, Waynesboro, Waynesburg, Waynesfield, Waynesville, Waynetown, Wayside, Webbville, Webster, Webster City, Websterville, Weikert, Weirsdale, Weirton, Weiser, Welaka, Welchs Creek, Weld, Weldona, Wellesley Island, Wellington, Wellman, Wells, Wells Tannery, Wellston, Wellsville, Welton, Wendell, Wendell Depot, Wentworth, Wesco, Wesley, West, West Alexander, West Alexandria, West Bend, West Chazy, West Chester, West College Corner, West Coxsackie, West Davenport, West Eaton, West Elkton, West Falls, West Farmington, West Finley, West Fork, West Frankfort, West Greene, West Henrietta, West Jefferson, West Kill, West Kingston, West Lafayette, West Lebanon, West Leisenring, West Liberty, West Manchester, West Mansfield, West Middlesex, West Middletown, West Milford, West Millgrove, West Milton, West Newton, West Olive, West Ossipee, West Pittsburg, West Point, West Portsmouth, West Rockport, West Rushville, West Salem, West Springfield, West Sunbury, West Tremont, West Union, West Unity, West York, Westerly, Westerville, Westfield, Westfield Center, Westgate, Westlake, Westland, Westminster, Weston, Westover, Westphalia, Westpoint, Westport, Westside, Westville, Westwego, Wevertown, Wharton, Whately, Wheat Ridge, Wheatland, Wheelersburg, Whelen Springs, Whipple, Whippleville, White, White City, White Cottage, White Deer, White Hall, White Mills, White Oak, White Pine, White Plains, White Rock, White Springs, Whitehall, Whitehouse, Whitesburg, Whiteside, Whitewater, Whitewood, Whiting, Whitleyville, Whitman, Whitten, Whittier, Whittington, Whitwell, Wickhaven, Wickliffe, Wiggins, Wilberforce, Wildrose, Wilkesville, Wilkinson, Willard, Willernie, Williams, Williamsburg, Williamsfield, Williamson, Williamsport, Williamstown, Williamsville, Willis, Willisburg, Williston, Willisville, Willoughby, Willow Grove, Willow Hill, Willow Lake, Willow Wood, Willshire, Wilmington, Wilmot, Wilsonburg, Wilsondale, Wilsonville, Wilton, Winchester, Wind Ridge, Windham, Windsor, Winesburg, Winfield, Winfred, Wingate, Wingett Run, Winnetoon, Winnsboro, Winona, Winside, Winslow, Winter Harbor, Winterset, Winterville, Winthrop Harbor, Wirtz, Wisconsin Rapids, Wise, Wisner, Withee, Witt, Witter, Witter Springs, Woden, Wolcott, Wolf Lake, Wolf Run, Wolfcreek, Wolfe, Wolfeboro, Wolfeboro Falls, Wolflake, Wolftown, Wonalancet, Wood River, Wood River Junction, Woodberry Forest, Woodbine, Woodburn, Woodbury, Woodhull, Woodlawn, Woodlyn, Woodrow, Woodsfield, Woodson, Woodstock, Woodville, Woollum, Woolrich, Wooster, Worcester, Worden, Worthington, Worthington Springs, Worthville, Woxall, Wren, Wrens, Wright, Wright City, Wrights, Wrightstown, Wrigley, Wyaconda, Wyandotte, Wyatt, Wyncote, Wyndmere, Wynnburg, Wynnewood, Wyoming, Xenia, Yacolt, Yalaha, Yancey, Yantis, Yates City, Yellow Springs, Yellville, Yeoman, Yerkes, Yoder, Yolyn, York Springs, Yorkshire, Yorktown, Yorkville, Youngstown, Youngsville, Yuma, Zahl, Zaleski, Zanesfield, Zanesville, Zap, Zebulon, Zeeland, Zeigler, Zelienople, Zephyr, Zieglerville, Zion, Zoar, Zullinger
We offer several complete auto detailing packages in Ohio starting at only $39*, tailored to fit any car owner's needs.
Schedule Your Service Today!
Questions? Call our customer support team at
888-507-5017
NEW! CarDetailing.com Gift Certificates
Give the gift of a clean and shiny ride to that special person on your list!
We provide gift certificates for all occasions and can send you a customized certificate
which you can print yourself, or we can send it directly to your recipient by email.
PURCHASE GIFT CERTIFICATE