Book a Mobile Detailing Specialist
in Michigan!
Questions? Call our customer support team at 888-507-5017

• Yvonne
from
Berkley, MI
: requested their service!

• Neftali
from
Lincoln Park, MI
: requested their service!

• Bethany
from
Lake Orion, MI
: requested their service!

• Ron
from
Bloomfield Hills, MI
: completed their service!

• Bethany
from
Lake Orion, MI
: requested their service!

• Yvonne
from
Berkley, MI
: requested their service!

• Donna
from
Dearborn, MI
: scheduled their service!

• Donna
from
Dearborn, MI
: requested their service!

• Tom
from
New Haven, MI
: scheduled their service!

• Darryl
from
Flat Rock, MI
: completed their service!

• Joyce
from
Davison, MI
: requested their service!

• Joyce
from
Davison, MI
: requested their service!

• Rachel
from
Belleville, MI
: requested their service!

• Rachel
from
Belleville, MI
: requested their service!

• Tom
from
New Haven, MI
: requested their service!

• Rachel
from
Belleville, MI
: requested their service!

• JANET
from
Flat Rock, MI
: requested their service!

• Maria
from
Ferndale, MI
: scheduled their service!

• Maria
from
Ferndale, MI
: requested their service!

• Tim
from
Fraser, MI
: requested their service!

• Lane
from
Birch Run, MI
: completed their service!

• Maria
from
Ferndale, MI
: requested their service!

• Ron
from
Bloomfield Hills, MI
: scheduled their service!

• Ron
from
Bloomfield Hills, MI
: scheduled their service!

• STARLA
from
Clarkston, MI
: scheduled their service!

• Yvonne
from
Berkley, MI
: scheduled their service!

• Jane
from
Holly, MI
: rated their service 5 of 5!

• Yvonne
from
Berkley, MI
: requested their service!

• Ron
from
Bloomfield Hills, MI
: scheduled their service!

• Darryl
from
Flat Rock, MI
: scheduled their service!

• Darryl
from
Flat Rock, MI
: requested their service!

• Greg
from
Sterling Heights, MI
: completed their service!

• Sue
from
Clawson, MI
: requested their service!

• Ron
from
Bloomfield Hills, MI
: requested their service!

• Dan
from
FARMINGTON HILLS, MI
: completed their service!

• Bethany
from
Lake Orion, MI
: scheduled their service!

• Greg
from
Sterling Heights, MI
: scheduled their service!

• Deja
from
Detroit, MI
: requested their service!

• Jane
from
Holly, MI
: completed their service!

• Darryl
from
Flat Rock, MI
: requested their service!

• Dan
from
FARMINGTON HILLS, MI
: scheduled their service!

• Kanira
from
Westland, MI
: requested their service!

• Robin
from
Grand Rapids, MI
: requested their service!

• Lisa
from
Saline, MI
: completed their service!

• Jennifer
from
Ypsilanti, MI
: requested their service!

• Lisa
from
Saline, MI
: scheduled their service!

• Lisa
from
Saline, MI
: requested their service!

• Wendy
from
Howell, MI
: rated their service 5 of 5!

• Wendy
from
Howell, MI
: completed their service!

• Bethany
from
Lake Orion, MI
: scheduled their service!
4.76
Average Rating in Michigan
Over 1100 services performed!
Our Happy Customers in Michigan





Jane
from
Holly, MI
INTERIOR Only Detailing for 2018 Toyota 4Runner
Basic Exterior Wash
Mon Oct 19, 2020





"Casey was very personable and respectful of my property. Both techs did great work. Tito was meticulous in his work."
Wendy
from
Howell, MI
GOLD Detailing Package for 2012 Ford F-150
Rain X Treatment
Fri Oct 16, 2020





"Great job! Pleasant guy and hard working!"
Susan
from
Commerce Township, MI
GOLD Detailing Package for 2015 Toyota 4Runner
Polymer Sealant
Fri Oct 16, 2020





"Friendly and thorough "
James A.
from
Belleville, MI
PLATINUM Detailing Package *MOST POPULAR* for 2017 Ford Mustang
Rain X Treatment
Wed Oct 14, 2020





"The man who came to do my car was wonderful. Professional and polite. I would have him back anytime. My car looks amazing. "
Sharon
from
White Lake, MI
PLATINUM Detailing Package *MOST POPULAR* for 2013 Ford Escape
Sun Oct 11, 2020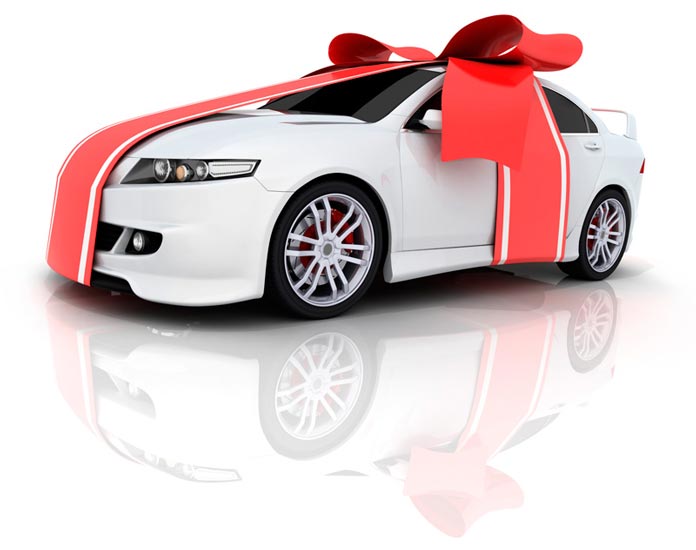 We proudly serve the following communities in Michigan:
Aberdeen, Abilene, Absaraka, Acme, Ada, Adams Basin, Adamsville, Addison, Adel, Adrian, Advent, Afton, Ah Gwah Ching, Ahmeek, Akron, Alabama, Alanson, Alapaha, Alba, Albany, Albers, Albia, Albion, Alden, Aldenville, Alexander, Alexandria, Alford, Alger, Algonac, Allegan, Allen, Allen Park, Allendale, Allendorf, Allenton, Allerton, Allouez, Allyn, Alma, Alma Center, Almont, Alpena, Alpha, Altha, Alto, Alton, Altona, Altoona, Altus, Altus Afb, Alvo, Amagon, Amasa, Amenia, Amory, Analomink, Anchorville, Ancona, Andover, Andrew, Anita, Ann Arbor, Annapolis, Anniston, Annville, Antioch, Apple Creek, Apple Grove, Applegate, Appleton City, Arcadia, Archie, Arenzville, Argusville, Argyle, Arion, Arlee, Arlington, Arma, Armada, Armstrong, Arnold, Arnolds Park, Arnoldsburg, Art, Arthur, Ashland, Ashley, Ashton, Ashville, Aspinwall, Astatula, Astor, Athens, Atlanta, Atlantic, Atlantic Mine, Atlas, Attica, Au Gres, Au Sable Forks, Au Train, Auburn, Auburn Hills, Augusta, Austin, Ava, Avinger, Avis, Aviston, Avoca, Avon, Ayr, Azalia, Backus, Bad Axe, Bailey, Baldwin, Ballard, Balsam, Bancroft, Bangor, Banner, Bannister, Baraga, Barbeau, Bark River, Barnhill, Baroda, Barrington, Barryton, Bartelso, Barton City, Bartonsville, Bascom, Basom, Batavia, Batchtown, Bath, Battle Creek, Bay City, Bay Port, Bay Shore, Beach Lake, Beallsville, Bear Lake, Beardstown, Beatrice, Beaver Bay, Beaver Island, Beaverton, Beckemeyer, Becker, Bedford, Bee Branch, Beech Creek, Beedeville, Belding, Belfair, Bellaire, Belleview, Belleville, Bellevue, Belmont, Belton, Belvidere, Ben Franklin, Bena, Bennington, Bentley, Benton Harbor, Benzonia, Bergen, Bergland, Berkley, Berrien Center, Berrien Springs, Beryl, Bessemer, Betterton, Beulah, Bicknell, Big Arm, Big Bay, Big Bend, Big Creek, Big Pine Key, Big Rapids, Big Springs, Birch Run, Birmingham, Bitely, Bivins, Bixby, Black River, Black River Falls, Blackstone, Blair, Blakeslee, Blanchard, Blanchester, Blissfield, Bloomburg, Bloomer, Bloomfield Hills, Bloomingdale, Bloomington, Blountstown, Blue Springs, Bluff Springs, Bolingbroke, Bonaparte, Boon, Boston, Bourbon, Boyd, Boyne City, Boyne Falls, Bradley, Branch, Brant, Braselton, Breckenridge, Breedsville, Breese, Brethren, Brian Head, Bridgeport, Bridgewater, Bridgman, Briggsville, Brighton, Brimley, Brinkley, Britton, Brockport, Brodheadsville, Brohman, Bronson, Brooklyn, Brown City, Brownstown, Bruce, Bruce Crossing, Brussels, Brutus, Bryant, Buchanan, Buck Hill Falls, Buckatunna, Buckley, Buckner, Bucyrus, Buffalo, Buffalo Grove, Burbank, Burlington, Burlington Flats, Burna, Burnips, Burnt Corn, Burr Oak, Burt, Burt Lake, Burton, Butte Falls, Butterfield, Bynum, Byron, Byron Center, Cadillac, Cadott, Cadyville, Calamus, Caledonia, Calhoun City, Calumet, Camanche, Cambridge City, Cambridge Springs, Camden, Camden Wyoming, Cameron, Campbell Hill, Campbellton, Campus, Canadensis, Cannonsburg, Canton, Cantril, Capac, Carbondale, Cardin, Carleton, Carlyle, Carney, Caro, Carp Lake, Carroll, Carrollton, Carson City, Carsonville, Cascade, Casco, Caseville, Caseyville, Cashiers, Cashton, Casnovia, Caspian, Cass City, Cass Lake, Casselton, Cassopolis, Cassville, Castanea, Cataract, Cedar, Cedar City, Cedar Creek, Cedar Lake, Cedar River, Cedar Springs, Cedaredge, Cedarville, Cement City, Center Line, Centerville, Central Lake, Central Point, Centreville, Ceredo, Ceresco, Chaffee, Champion, Champlain, Chandlerville, Channing, Chapman, Charlevoix, Charlo, Charlotte, Charter Oak, Chase, Chassell, Chatfield, Chatham, Chatsworth, Chazy, Cheboygan, Chelsea, Cherokee, Cherry Valley, Cherryville, Chesaning, Chester, Chestertown, Cheswold, Chillicothe, Chippewa Falls, Chippewa Lake, Chloe, Choccolocco, Choctaw, Christmas Valley, Chula, Churchville, Churubusco, Circleville, Cisne, Clara, Clara City, Clare, Clarendon, Clarington, Clarklake, Clarkson, Clarkston, Clarksville, Clawson, Clay Center, Clayton, Clear Creek, Clearlake, Clearlake Oaks, Clearlake Park, Clermont, Cleveland, Clifford, Clifton, Climax, Clinton, Clinton Township, Clio, Cloverdale, Clubb, Clyde, Coalmont, Coalton, Cobb, Cochranton, Cohoctah, Cokercreek, Coldwater, Coleman, Colfax, Colliersville, Collins, Collinwood, Coloma, Colon, Columbia, Columbiaville, Columbus, Comins, Commerce, Commerce Township, Comstock, Comstock Park, Concord, Conesus, Conklin, Conneaut Lake, Conneautville, Constantine, Conway, Cook Springs, Cook Station, Cooks, Cooper, Cooperstown, Coopersville, Copemish, Copper City, Copper Harbor, Coral, Corfu, Cornell, Cortland, Corunna, Cory, Corydon, Cottageville, Cottondale, Coventry, Covert, Covington, Cowdrey, Crawford, Creighton, Cresco, Crestline, Creston, Cropwell, Cross Village, Croswell, Crothersville, Crown Point, Crum, Crystal, Crystal Falls, Cuba, Culloden, Cullom, Cullowhee, Cumberland, Curran, Curtice, Curtis, Custer, Cypress, Cypress Inn, Dabolt, Dafter, Daggett, Dalton, Damascus, Dannemora, Dansville, Darien Center, Davenport, Davisburg, Davison, Davisville, Dawn, Dayton, De Armanville, De Soto, De Tour Village, De Witt, Dearborn, Dearborn Heights, Decatur, Decker, Deckerville, Deerfield, Deerton, Deford, Delaware Water Gap, Delia, Delmar, Deloit, Delphos, Delta, Delton, Denham Springs, Denison, Dennard, Derma, Des Arc, Detroit, Dewitt, Dexter, Diaz, Dillsboro, Dimondale, Dodgeville, Dollar Bay, Dolliver, Dorr, Douds, Douglas, Douglassville, Dover, Dover Afb, Dow City, Dowagiac, Dowell, Dowling, Doylestown, Drayton Plains, Drummond Island, Dryden, Dublin, Dudley, Duke, Dundee, Dunlow, Dupo, Durand, Dutton, Dwight, Dyer, Eagle, Eagle Point, Eagle Rock, East Bethany, East Carondelet, East Chicago, East China, East Greenwich, East Jordan, East Lansing, East Leroy, East Lynn, East Lynne, East Pembroke, East Rochester, East Saint Louis, East Springfield, East Stroudsburg, East Tawas, East Williamson, East Worcester, Eastaboga, Eastlake, Eastman, Easton, Eastpointe, Eastport, Eaton Rapids, Eau Claire, Eben Junction, Eckerman, Eckert, Eckerty, Economy, Ecorse, Edenville, Edison, Edmeston, Edmore, Edna, Edwardsburg, Effort, Elba, Elberta, Eldorado, Elk Rapids, Elkton, Elkville, Ellenburg, Ellenburg Center, Ellenburg Depot, Ellettsville, Ellsworth, Elm Hall, Elmer, Elmira, Elmo, Elmore, Elmwood, Elsie, Elwell, Elwood, Emington, Emmett, Empire, Endeavor, Engadine, English, Enigma, Enloe, Enterprise, Equinunk, Erie, Eros, Escanaba, Escatawpa, Essexville, Estherville, Estillfork, Eureka, Eustis, Evans, Evart, Ewen, Excel, Exeter, Fackler, Fair Haven, Fairbury, Fairfield, Fairfield Bay, Fairgrove, Fairland, Fairport, Fairview, Fairview Heights, Falmouth, Fargo, Farlington, Farmington, Farnhamville, Farwell, Federal Dam, Felch, Felton, Fennville, Fenton, Fenwick, Ferndale, Ferrysburg, Ferryville, Fife Lake, Filer City, Filion, Finland, Finley, Flanagan, Flat Rock, Flint, Flushing, Fly Creek, Forest, Forest City, Forestville, Forrest, Forsyth, Fort Gay, Fort Gratiot, Fort Rock, Fort Sheridan, Foster City, Fostoria, Fountain, Fountain City, Fountain Run, Fowler, Fowlerville, Fox Lake, Francitas, Frankenmuth, Frankfort, Franklin, Fraser, Frederic, Frederica, Fredericksburg, Fredonia, Free Soil, Freeburg, Freeland, Freeman, Freeport, Freetown, Fremont, French Settlement, Frisco City, Frontenac, Frontier, Fruitland Park, Fruitport, Fulton, Fults, Gaastra, Gagetown, Gaines, Gainesboro, Galena, Galesburg, Galien, Galion, Gallipolis Ferry, Galveston, Gamaliel, Ganado, Gap Mills, Garden, Garden City, Gardner, Garrattsville, Gary, Gattman, Gautier, Gay, Gaylord, Gays Mills, Geff, Genesee, Geneseo, Genoa, Germantown, Germfask, Gilbert, Gilbertsville, Gile, Gilford, Girard, Given, Glace, Gladstone, Gladwin, Glen Arbor, Glenhaven, Glenhayes, Glenn, Glennie, Glenville, Glenwood, Glover, Gobles, Goetzville, Gold Hill, Golden, Golden Eagle, Golden Gate, Goldsboro, Good Hart, Goodells, Goodrich, Goodway, Goose Lake, Gorham, Gould City, Gouldsboro, Gowen, Gower, Graceville, Grain Valley, Grand Blanc, Grand Haven, Grand Island, Grand Junction, Grand Ledge, Grand Marais, Grand Mound, Grand Rapids, Grand Ridge, Grand River, Grand Rivers, Grand Tower, Grandin, Grandview, Grandville, Granger, Grant, Grantsburg, Grantsville, Granville, Grapeview, Grass Lake, Grawn, Gray Hawk, Grayling, Graymont, Grayslake, Graysville, Graytown, Great Lakes, Greenbush, Greene, Greenland, Greens Fork, Greenville, Greenwich, Greenwood, Greenwood Springs, Gregory, Griffith, Grimms Landing, Griswold, Grosse Ile, Grosse Pointe, Groveland, Grubbs, Gruver, Gulliver, Gurnee, Guys Mills, Gwinn, Gypsum, Hackensack, Hadley, Hagar Shores, Hagerstown, Hale, Hamburg, Hamilton, Hamlin, Hammond, Hampton, Hamtramck, Hancock, Hanksville, Hannibal, Hanover, Harbert, Harbor Beach, Harbor Springs, Hardin, Harmonsburg, Harper Woods, Harrell, Harrietta, Harrington, Harris, Harrison, Harrison Township, Harrisonville, Harrisville, Harrodsburg, Harsens Island, Hart, Hartford, Hartland, Hartly, Hartstown, Hartwick, Harwood, Haslett, Hastings, Havana, Hawks, Hawley, Hazel Park, Headrick, Hecker, Hemlock, Henderson, Henrietta, Henryville, Hepler, Herington, Hermansville, Heron Lake, Herron, Hersey, Hesperia, Hessel, Hestand, Hickory Corners, Hidden Valley Lake, Higdon, Higgins Lake, Highland, Highland Park, Highwood, Hillisburg, Hillman, Hillsdale, Hilton, Hiram, Hixton, Hobart, Hodge, Hoffman, Holcombe, Holden, Holland, Holliday, Holly, Holly Grove, Hollytree, Hollywood, Holt, Holton, Homer, Honeoye Falls, Honesdale, Honor, Hoodsport, Hope, Hopkins, Horace, Horton, Hoschton, Hoskins, Hotchkiss, Houghton, Houghton Lake, Houghton Lake Heights, Houston, Howard City, Howell, Howey In The Hills, Hoyt, Hubbard Lake, Hubbardston, Hubbell, Hudson, Hudsonville, Huey, Hughes Springs, Hulbert, Humeston, Hunt, Hunter, Huntington, Huntington Woods, Hurley, Hutsonville, Hydetown, Hyner, Ida, Idlewild, Imlay City, Independence, Indian River, Ingalls, Ingleside, Inkster, Intercession City, Interior, Interlochen, Ionia, Iron Belt, Iron Mountain, Iron River, Irons, Ironton, Ironwood, Isabella, Ishpeming, Islamorada, Island Lake, Isle Saint George, Ithaca, Jackson, Jacksonport, Jacksonville, Jacob, Jamestown, Jasper, Jayton, Jeddo, Jefferson, Jenison, Jerome, Jerusalem, Jesup, Jim Falls, Johannesburg, Johnsonville, Jolley, Jones, Jonesboro, Jonesville, Juliette, Kadoka, Kalamazoo, Kaleva, Kalkaska, Kampsville, Kanarraville, Kansas City, Kawkawlin, Kearsarge, Keego Harbor, Keenes, Keeseville, Kelseyville, Kenansville, Kendall, Kenna, Kennedyville, Kenova, Kent City, Kenton, Keosauqua, Keshena, Kewadin, Key Colony Beach, Key Largo, Key West, Keyesport, Kiahsville, Kidron, Kilbourne, Kildare, Kinard, Kincheloe, Kinde, Kindred, Kingsford, Kingsley, Kingston, Kinross, Kirklin, Kiron, Kissimmee, Klondike, Knierim, Knife River, Knoxville, Kresgeville, Kunkletown, Kurtz, La Motte, La Salle, La Ward, Lacarne, Lachine, Lacota, Lady Lake, Laings, Laingsburg, Lake, Lake Ann, Lake Ariel, Lake Bluff, Lake Cicott, Lake City, Lake Como, Lake Creek, Lake Forest, Lake George, Lake Leelanau, Lake Linden, Lake Odessa, Lake Orion, Lake Park, Lake Station, Lake Villa, Lake Zurich, Lakefield, Lakeland, Lakeport, Lakeside, Lakeside Marblehead, Lakeview, Lakeville, Lakewood, Lakin, Lamar, Lambertville, Lamont, Langston, Lanse, Lansing, Lapeer, Lathrop, Laurens, Lavalette, Lawrence, Lawton, Lazear, Le Roy, Leadville, Leary, Leasburg, Leavenworth, Lebanon, Ledbetter, Lees Creek, Lees Summit, Leesburg, Leicester, Leland, Lennon, Lenzburg, Leon, Leonard, Leonidas, Leroy, Leslie, Letart, Levasy, Levering, Lewis, Lewiston, Lewisville, Lexington, Libertyville, Lilliwaup, Lima, Lincoln, Lincoln Park, Lincolnshire, Linden, Lindside, Linesville, Lineville, Linwood, Litchfield, Little Creek, Little Lake, Livingston, Livonia, Livonia Center, Loa, Lock Haven, Lodi, Logansport, Loganton, Lohrville, Lolita, Lone Jack, Long Grove, Long Key, Long Lake, Long Mott, Long Point, Long Pond, Long Valley, Longville, Loretto, Lost Nation, Louisville, Lovejoy, Lovilia, Low Moor, Lowell, Lower Lake, Lowndes, Lowry City, Lucerne, Ludington, Ludlow, Luna Pier, Lupton, Luther, Lutts, Luzerne, Lyman, Lynn Haven, Lynxville, Lyon Mountain, Lyons, Lytton, Macatawa, Macedon, Mackeyville, Mackinac Island, Mackinaw City, Macomb, Madison, Madison Heights, Madisonville, Maeystown, Magnolia, Maher, Makanda, Malaga, Malone, Mancelona, Manchester, Manilla, Manistee, Manistique, Manito, Manitou Beach, Manley, Manson, Mantee, Manton, Maple City, Maple Rapids, Mapleton, Maquoketa, Marathon, Marathon Shores, Marcellus, Marengo, Marenisco, Margaret, Marianna, Marietta, Marine City, Marion, Marissa, Marlette, Marne, Marquette, Marshall, Marshalls Creek, Marshallville, Martha, Martin, Martinsville, Marydel, Maryland, Marysville, Mascotte, Mascoutah, Mason, Mason City, Mass City, Massena, Massey, Matlock, Mattawan, Maurepas, May City, Maybee, Mayetta, Mayfield, Maynard, Mayslick, Maysville, Mayville, Mc Bain, Mc Cune, Mc Elhattan, Mc Gee, Mc Kee, Mc Leod, Mc Millan, Mcbrides, Meadville, Mears, Mecosta, Medford, Medora, Megargel, Melrose, Melvin, Melvindale, Memphis, Mendon, Menominee, Mentor, Mercer, Merrill, Merrillan, Merrillville, Merritt, Mesick, Metamora, Mexia, Mexico Beach, Miami, Michael, Michigamme, Michigan Center, Michigantown, Middle Bass, Middle Brook, Middleton, Middletown, Middleville, Midland, Mikado, Milan, Milanville, Miles, Milford, Mill Hall, Mill Spring, Mill Springs, Millersburg, Millerton, Millington, Millstadt, Millston, Millstone, Milltown, Millwood, Milton, Minden City, Minerva, Minisink Hills, Minneapolis, Minneola, Mio, Mishawaka, Modena, Mohawk, Moline, Monett, Monmouth, Monroe, Monroe City, Monroeville, Montague, Montello, Montevideo, Montgomery, Monticello, Montreal, Montrose, Montverde, Moody, Mooers, Mooers Forks, Mooresville, Moran, Morenci, Morgan, Morley, Morrice, Morris, Morrisonville, Moscow, Mosherville, Moss Point, Mount Alto, Mount Clemens, Mount Dora, Mount Eaton, Mount Erie, Mount Hermon, Mount Morris, Mount Olive, Mount Pleasant, Mount Pocono, Mount Sterling, Mount Vision, Mount Zion, Mountainburg, Mountainhome, Mozier, Muir, Mulberry, Mullett Lake, Mulliken, Mumford, Mundelein, Munger, Munising, Munith, Munster, Murdock, Murphysboro, Murray, Musella, Muskegon, Nadeau, Nahma, Napoleon, Nashville, National City, National Mine, National Stock Yards, Natural Dam, Naubinway, Nazareth, Negaunee, Nehawka, Neopit, Neshkoro, Netawaka, New Athens, New Auburn, New Baden, New Baltimore, New Boston, New Buffalo, New Carlisle, New Era, New Haven, New Hudson, New Lisbon, New London, New Lothrop, New Memphis, New Pine Creek, New Troy, New Vienna, New Washington, New Waverly, Newark, Newaygo, Newberry, Newcastle, Newfoundland, Newport, Nice, Nicholson, Niles, Nisula, Norman, North Adams, North Bend, North Branch, North Chicago, North Chili, North Fairfield, North Greece, North Liberty, North Miami, North Robinson, North Rose, North Star, North Street, Northport, Northville, Norvell, Norwalk, Norway, Notre Dame, Nottawa, Novi, Nunda, Nunica, O Fallon, Oak Grove, Oak Harbor, Oak Hill, Oak Park, Oakdale, Oakfield, Oakland, Oakley, Oblong, Ocean Springs, Oceola, Ocheyedan, Odell, Oden, Odenville, Odum, Ohatchee, Okabena, Okahumpka, Okemos, Okoboji, Old Mission, Olivet, Olustee, Omena, Omer, Onaway, Onekama, Oneonta, Onondaga, Onsted, Ontario, Ontario Center, Ontonagon, Onward, Opolis, Oraville, Orleans, Orma, Orrville, Orson, Ortonville, Osceola, Oscoda, Oshtemo, Osseo, Ossineke, Otego, Otisville, Otsego, Ottawa Lake, Otter Lake, Outing, Ovid, Owendale, Owosso, Oxford, Pablo, Packwaukee, Page, Painesdale, Painesville, Paint Rock, Paisley, Palestine, Palmer, Palms, Palmyra, Palo, Panama City, Panama City Beach, Paonia, Paradise, Paragonah, Paris, Parma, Parowan, Pascagoula, Patterson, Pavilion, Paw Paw, Pecan Gap, Peck, Peculiar, Pelkie, Pell City, Pellston, Pendergrass, Penfield, Pentwater, Peoples, Perdue Hill, Perkins, Perrinton, Perronville, Perry, Pershing, Peru, Peterman, Petersburg, Peterstown, Petoskey, Pewamo, Phoenix, Picher, Pickford, Piedmont, Pierson, Piffard, Pigeon, Pikeville, Pillager, Pilot Knob, Pinckney, Pinconning, Pine River, Pisgah, Pittsboro, Pittsburg, Pittsford, Plainwell, Plattsburg, Plattsburgh, Plattsmouth, Pleasant Hill, Pleasant Lake, Pleasant Mount, Pleasant Ridge, Plush, Plymouth, Pocono Lake, Pocono Lake Preserve, Pocono Manor, Pocono Pines, Pocono Summit, Point Comfort, Point Pleasant, Pointe Aux Pins, Polson, Pomeroy, Pomona, Pompeii, Pontiac, Pontotoc, Port Austin, Port Clinton, Port Hope, Port Huron, Port Lavaca, Port O Connor, Port Sanilac, Port William, Portage, Portland, Portlandville, Posen, Potterville, Powers, Poyntelle, Prairie, Prairie Du Chien, Prescott, Presque Isle, Preston, Preston Park, Prichard, Princeton, Proctor, Promise City, Prompton, Prospect, Prudenville, Pullman, Pultneyville, Purdy, Put In Bay, Quapaw, Queen City, Quincy, Quinnesec, Quitman, Ragland, Ralph, Ramona, Ramsay, Rand, Rapid City, Rapid River, Ravalli, Ravenna, Ravenswood, Ray, Ray City, Raymore, Reading, Red Creek, Redford, Reed City, Reeders, Reese, Reesville, Remer, Remus, Renault, Renovo, Republic, Retsof, Rhodes, Riceville, Richfield Springs, Richland, Richmond, Richville, Ricketts, Ridgely, Ridgeway, Riga, Rinard, Ringsted, Ripley, Rittman, River Rouge, Riverdale, Riverside, Rives Junction, Roberta, Robinson, Rochester, Rock, Rock Hall, Rockford, Rockland, Rockwell City, Rockwood, Rocky Ridge, Rodney, Roe, Rogers City, Rogue River, Rollin, Rollins, Romeo, Romulus, Ronan, Roscoe, Roscommon, Rose, Rose City, Roseboom, Rosebush, Roseville, Rossville, Rothbury, Round Lake, Rouses Point, Royal Center, Royal Oak, Rudy, Rudyard, Rumely, Rush, Russell, Ruth, Rutland, Sabina, Sabula, Saegertown, Saginaw, Sagola, Saint Charles, Saint Clair, Saint Clair Shores, Saint Cloud, Saint Donatus, Saint Helen, Saint Ignace, Saint Ignatius, Saint John, Saint Johns, Saint Joseph, Saint Libory, Saint Louis, Saint Matthews, Salem, Saline, Salona, Samaria, San Jose, Sand Creek, Sand Lake, Sandgap, Sandusky, Sandyville, Sanford, Santa Fe, Saranac, Sardis, Saugatuck, Sault Sainte Marie, Saunemin, Savannah, Sawyer, Saxon, Saylorsburg, Schenevus, Schererville, Schleswig, Schneider, Schoolcraft, Schuyler Falls, Schuyler Lake, Sciota, Scotland, Scotrun, Scott Air Force Base, Scotts, Scottsboro, Scottsburg, Scottsville, Scottville, Screven, Seadrift, Sears, Sebewaing, Secondcreek, Section, Sedalia, Seligman, Selma, Seneca, Seney, Seven Springs, Seymour, Shady Cove, Shaftsburg, Shattuc, Shawnee On Delaware, Shelby, Shelbyville, Shell Knob, Shelton, Shepherd, Sheridan, Sherman, Sherwood, Shingleton, Shirley, Shoals, Shook, Shreve, Sibley, Sidnaw, Sidney, Silva, Silver Bay, Silver Lake, Silverwood, Sims, Sinks Grove, Six Lakes, Skandia, Skanee, Skytop, Slate Spring, Smarr, Smithland, Smiths Creek, Smithton, Smithville, Smyrna, Sneads, Snover, Sodus, Sodus Point, Soldier, Soldiers Grove, Solomon, Somers, Somerset, Somerset Center, Sonyea, Sorrento, South Bend, South Boardman, South Branch, South Butler, South Byron, South Canaan, South Haven, South Lima, South Lyon, South Range, South Rockwood, South Sterling, Southfield, Southgate, Southside, Spalding, Sparta, Spartansburg, Spencer, Spencerport, Spirit Lake, Spragueville, Spring Arbor, Spring Lake, Springboro, Springbrook, Springfield, Springfield Center, Springport, Springville, Springwater, Spruce, Stafford, Stambaugh, Standish, Stanford, Stanley, Stanton, Stanwood, Starlight, Starrucca, Statts Mills, Steele, Steelville, Stephenson, Sterling, Sterling Heights, Steuben, Stevenson, Stevensville, Still Pond, Stinesville, Stockbridge, Stockport, Stoutsville, Stoy, Strasburg, Strawn, Strongs, Stroudsburg, Sturgis, Sugarloaf Shores, Sulphur, Sulphur Springs, Summer Lake, Summerfield, Summit, Sumner, Sunfield, Sunnyside, Superior, Suttons Bay, Swartz Creek, Sweetwater, Swifton, Swiftwater, Sycamore Valley, Sylva, Tahuya, Talent, Talmage, Talmo, Tannersville, Taswell, Tavares, Tavernier, Tawas City, Taylor, Teasdale, Tecumseh, Teeds Grove, Tekonsha, Tellico Plains, Temperance, Terril, Tescott, Thompsonville, Thornton, Three Oaks, Three Rivers, Tiline, Tipton, Tiptonville, Tiro, Titusville, Tobyhanna, Toivola, Tomah, Tompkinsville, Topeka, Topinabee, Torrey, Tower, Tower City, Townville, Trail, Traverse City, Trenary, Trenton, Trimble, Trout Creek, Trout Lake, Troy, Trufant, Tuckasegee, Tuckerman, Tunnel City, Tupelo, Turner, Turney, Tuscola, Tustin, Twelve Mile, Twin Lake, Twin Lakes, Twining, Two Harbors, Tyler Hill, Tylersville, Tyner, Ubly, Umatilla, Unadilla, Union, Union City, Union Hill, Union Lake, Union Pier, Uniontown, Unionville, University Center, Upper Lake, Upson, Uriah, Utica, Vail, Vallonia, Valmeyer, Van Buren, Vandalia, Vanderbilt, Vardaman, Vassar, Venango, Vergennes, Vermontville, Vernon, Vernon Hills, Vestaburg, Viburnum, Vicksburg, Viola, Virginia, Vista, Vonore, Vredenburgh, Vulcan, Wabaningo, Wadsworth, Waiteville, Wakefield, Wakeman, Walden, Waldron, Walhalla, Walker, Walkerton, Walkerville, Wallace, Walled Lake, Wallingford, Walloon Lake, Walnut, Walton, Walworth, Wanblee, Waneta, Wappapello, Warren, Warrens, Warwick, Washburn, Washington, Waterford, Waterloo, Waters, Watersmeet, Watervliet, Watson, Watton, Wattsville, Wauconda, Waukegan, Wauzeka, Wayland, Waymart, Wayne, Wayne City, Waynesboro, Wayside, Weaver, Webberville, Webster, Weeping Water, Weidman, Wellington, Wells, Wells Bridge, Wellston, Welton, Wentworth, Wesco, West Bloomfield, West Branch, West Burlington, West Chazy, West Columbia, West Edmeston, West Fargo, West Greenwich, West Henrietta, West Olive, West Oneonta, West Salem, West Warwick, West York, Westfield, Westford, Westland, Weston, Westphalia, Westport, Westside, Wetmore, Wheatland, Wheaton, Wheeler, Wheeling, White City, White Cloud, White Lake, White Mills, White Pigeon, White Pine, Whitehall, Whiting, Whitleyville, Whitmore Lake, Whittaker, Whittemore, Whittier, Wickliffe, Willard, Williamsburg, Williamson, Williamston, Williamsville, Willis, Williston, Willoughby, Wilmington, Wilson, Wilsondale, Wilton, Winfred, Winn, Winside, Winthrop Harbor, Wiota, Witter Springs, Wixom, Wolcott, Wolfcreek, Wolverine, Woodbine, Woodland, Woodsfield, Woodside, Woodville, Woolrich, Wooster, Worcester, Worton, Wyandotte, Wyatt, Wynnburg, Wyoming, Yalaha, Yale, York, Young America, Youngstown, Ypsilanti, Zeeland, Zion
We offer several complete auto detailing packages in Michigan starting at only $39*, tailored to fit any car owner's needs.
Schedule Your Service Today!
Questions? Call our customer support team at
888-507-5017
NEW! CarDetailing.com Gift Certificates
Give the gift of a clean and shiny ride to that special person on your list!
We provide gift certificates for all occasions and can send you a customized certificate
which you can print yourself, or we can send it directly to your recipient by email.
PURCHASE GIFT CERTIFICATE