Book a Mobile Detailing Specialist
in Houston!
Questions? Call our customer support team at 888-507-5017
4.77
Average Rating in Houston
Over 2880 services performed!
Everything is bigger in Texas! Houston is one if our best regions with some of the best detailers in the business. Same day service is nearly assured and you will be delighted with our technicians attention to detail, hospitable attitudes and friendly disposition. Book today and see how we do it!
Our Happy Customers in Houston





Ben
from
Humble, TX
Mold Remediation for 2018 Honda Odyssey
Basic Wash
Tue Jan 17, 2023





"On time, early even. Kept in communication throughout. Excellent work. "
Ryan
from
Conroe, TX
PLATINUM Detailing Package *MOST POPULAR* for 2005 Subaru Outback
Mon Jan 16, 2023





"Antonio did a great job. I would ask for him each time. "
MARTIN
from
Houston, TX
GOLD Detailing Package for 2019 Hyundai Santa Fe XL
Sun Jan 15, 2023





"Very nice and professional people. Did a great job. "
Allen
from
Alvin, TX
PLATINUM Detailing Package *MOST POPULAR* for 2003 GMC Sierra 1500
Headlight Restoration
Mon Jan 9, 2023





Michael
from
Rosharon, TX
Motorcycle Detailing Package for 1993 Harley-Davidson Softail
Thu Jan 5, 2023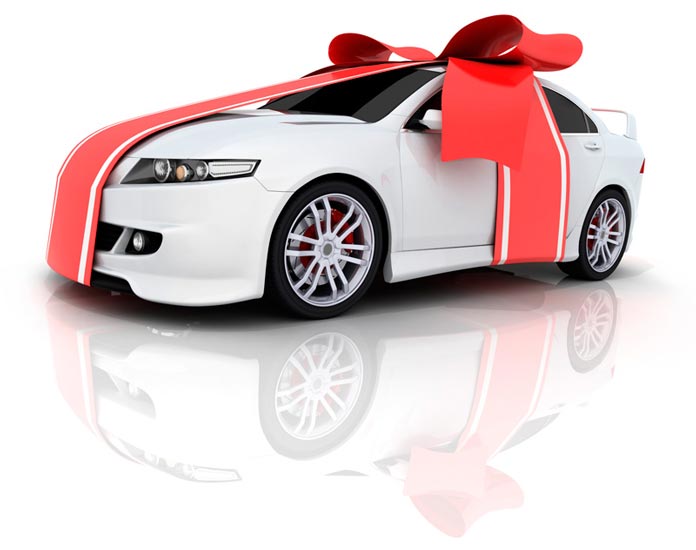 We proudly serve the following communities in Houston:
Abington, Ailey, Alamo, Alief, Allenhurst, Alston, Alvin, Ambler, Amsterdam, Angleton, Arcola, Ashton, Audubon, Auriesville, Bacliff, Bala Cynwyd, Barker, Barnesville, Baytown, Beallsville, Beasley, Bellaire, Bellflower, Bellville, Bethesda, Biscoe, Blacksburg, Bleiblerville, Blue Bell, Boyds, Brazoria, Bridgeport, Brinklow, Bristol, Brookeville, Brookshire, Brookville, Bryn Athyn, Burnwell, Burtonsville, Butler, Cabin John, Caddo Gap, Canajoharie, Candor, Caney, Carbon Hill, Cat Spring, Cataula, Cecil, Cedars, Channelview, Cheltenham, Cherryvale, Chester, Chevy Chase, Chickamauga, Christiansburg, Clarksburg, Clarksville, Clayton, Cleveland, Clute, Coffeen, Coffeyville, Collegeville, Colmar, Conroe, Conshohocken, Cordova, Crawfordsville, Creamery, Crosby, Cunningham, Cypress, Daisetta, Damascus, Damon, Danbury, Danciger, Darlington, Dayton, Dearing, Deer Park, Derwood, Devers, Dickerson, Dickinson, Dobbin, Dodge, Dora, Dresher, Duck Hill, Eagleville, Earlington, East Greenville, Eldridge, Elk City, Elkins Park, Ellerslie, Elliott, Empire, Englewood, Esperance, Ether, Fairview Village, Farmersville, Fillmore, Fleming, Flintstone, Flourtown, Fonda, Fort Hunter, Fort Johnson, Fort Plain, Fort Stewart, Fort Washington, FPO, Franconia, Frederick, Freeport, Fresno, Friendswood, Fulshear, Fultonville, Gaithersburg, Galena Park, Galveston, Garrett Park, Germantown, Gilbertsville, Gilchrist, Gladwyne, Glen Echo, Glenside, Goodsprings, Grady, Grant, Green Lane, Guy, Gwynedd, Gwynedd Valley, Hagaman, Hamilton, Hardin, Harleysville, Harvel, Hatboro, Hatfield, Havana, Hempstead, High Hill, High Island, Highlands, Hillsboro, Hinesville, Hitchcock, Hockley, Hope, Hope Hull, Horsham, Hosford, Houston, Huffman, Hufsmith, Hull, Humble, Huntingdon Valley, Huntsville, Independence, Industry, Irving, Jasper, Jeffersonville, Jenkintown, Jonesburg, Joplin, Kansas, Katy, Kemah, Kendleton, Kenney, Kensington, Kilmichael, King Of Prussia, Kulpsville, La Fayette, La Marque, La Porte, Ladoga, Lafayette Hill, Lake Jackson, Lansdale, Lapine, League City, Lederach, Liberty, Linden, Litchfield, Liverpool, Lookout Mountain, Magnolia, Mainland, Manvel, Mathews, Mc Coy, Merion Station, Miamisburg, Middletown, Midway, Miquon, Missouri City, Mont Clare, Montgomery, Montgomery City, Montgomery Village, Montgomeryville, Mount Gilead, Mount Ida, Mount Meigs, Mount Sterling, Mount Vernon, Narberth, Nauvoo, Needville, Nelliston, New Caney, New Florence, New Lebanon, New Market, New Richmond, New Ross, New Ulm, New Waverly, Nokomis, Norman, Norristown, North Houston, North Wales, Oakman, Oaks, Oden, Ohlman, Old Ocean, Olney, Orchard, Oreland, Palatine Bridge, Palm, Palmyra, Panama, Parrish, Pasadena, Pattison, Pearland, Pencil Bluff, Pennsburg, Perkiomenville, Philadelphia, Phillipsburg, Pike Road, Pilot, Pine Level, Pine Mountain, Pine Mountain Valley, Pinehurst, Plymouth Meeting, Poolesville, Port Bolivar, Porter, Potomac, Pottstown, Prairie View, Quinton, Ramer, Raymond, Raywood, Red Hill, Red Oak, Rhineland, Riceboro, Richmond, Riner, Riverside, Roanoke, Rock Spring, Rockville, Romayor, Rosenberg, Rosharon, Rossville, Royersford, Rye, Saint Bethlehem, Saint Johnsville, Salford, Salfordville, San Felipe, Sandy Spring, Santa Fe, Sassamansville, Schwenksville, Seabrook, Sealy, Shawsville, Shiloh, Silver Spring, Simonton, Sims, Sipsey, Skippack, Souderton, South Houston, Southside, Spencerville, Splendora, Sprakers, Spring, Spring House, Spring Mount, Stafford, Stanton, Star, Stewart, Story, Suburb Maryland Fac, Sugar Land, Sumatra, Sumiton, Sumneytown, Sweeny, Sycamore, Takoma Park, Tarrytown, Taylor Springs, Telford, Telogia, Texas City, Thompsons, Tomball, Townley, Tribes Hill, Troy, Tylersport, Tyro, Uvalda, Valley Forge, Vandalia, Villisca, Waggoner, Waller, Wallis, Walshville, Walthourville, Washington Grove, Waveland, Waverly Hall, Waynetown, Webster, Wellsville, West Columbia, West Point, Whitlash, Willis, Willow Grove, Wingate, Winona, Witt, Woodlawn, Worcester, Woxall, Wyncote, Wynnewood, Zieglerville
We offer several complete auto detailing packages in Houston starting at only $39*, tailored to fit any car owner's needs.
Schedule Your Service Today!
Questions? Call our customer support team at
888-507-5017
NEW! CarDetailing.com Gift Certificates
Give the gift of a clean and shiny ride to that special person on your list!
We provide gift certificates for all occasions and can send you a customized certificate
which you can print yourself, or we can send it directly to your recipient by email.
PURCHASE GIFT CERTIFICATE