Book a Mobile Detailing Specialist
in Portland!
Questions? Call our customer support team at 888-507-5017

• Thomas
from
Hillsboro, OR
: completed their service!

• Art
from
Clackamas, OR
: requested their service!

• Michael
from
Beaverton, OR
: completed their service!

• Jorge
from
Portland, OR
: completed their service!

• Jonathan
from
Lake Oswego, OR
: completed their service!

• Ron
from
Woodburn, OR
: scheduled their service!

• Darrell
from
Salem, OR
: scheduled their service!

• Darrell
from
Salem, OR
: requested their service!

• Ron
from
Woodburn, OR
: requested their service!

• Troy
from
Sherwood, OR
: completed their service!

• Samantha
from
PORTLAND, OR
: scheduled their service!

• Thomas
from
Hillsboro, OR
: scheduled their service!

• Thomas
from
Hillsboro, OR
: requested their service!

• Samantha
from
PORTLAND, OR
: requested their service!

• Briana
from
Portland, OR
: requested their service!

• David
from
Sublimity, OR
: requested their service!

• Megan
from
Beaverton, OR
: scheduled their service!

• Megan
from
Beaverton, OR
: requested their service!

• Ben
from
Gresham, OR
: requested their service!

• William
from
Monmouth, OR
: requested their service!

• Marsha
from
Portland, OR
: scheduled their service!

• Marsha
from
Portland, OR
: requested their service!

• Michael
from
Beaverton, OR
: scheduled their service!

• Michael
from
Beaverton, OR
: requested their service!

• Ali
from
Portland, OR
: scheduled their service!

• Ali
from
Portland, OR
: requested their service!

• Robert
from
Lake Oswego, OR
: scheduled their service!

• Robert
from
Lake Oswego, OR
: requested their service!

• Linda
from
Portland, OR
: requested their service!

• Thomas
from
Hillsboro, OR
: scheduled their service!

• Thomas
from
Hillsboro, OR
: requested their service!

• Laurie
from
Dundee, OR
: requested their service!

• Ernie
from
Beaverton, OR
: rated their service 5 of 5!

• Ernie
from
Beaverton, OR
: completed their service!

• Sharron
from
Portland, OR
: requested their service!

• Sharron
from
Portland, OR
: requested their service!

• Marianne
from
Salem, OR
: completed their service!

• Chris
from
Beaverton, OR
: requested their service!

• Michele
from
Salem, OR
: requested their service!

• Amanda
from
Gresham, OR
: requested their service!

• Gayle
from
Salem, OR
: rated their service 5 of 5!

• Carolina
from
Portland, OR
: requested their service!

• Gayle
from
Salem, OR
: completed their service!

• Shelley
from
Portland, OR
: requested their service!

• Tom
from
Canby, OR
: requested their service!

• Arlinda
from
Beaverton, OR
: requested their service!

• Gabby
from
Portland, OR
: completed their service!

• Mike
from
Phoenix, OR
: requested their service!

• Erica
from
West Linn, OR
: completed their service!

• Mitch
from
Tigard, OR
: requested their service!
4.61
Average Rating in Portland
Over 1510 services performed!
Our Happy Customers in Portland





Ernie
from
Beaverton, OR
SILVER Detailing Package for 2018 Kia Soul
Wed Jul 29, 2020





Gayle
from
Salem, OR
GOLD Detailing Package for 2015 Ford Escape
Sun Jul 26, 2020





"Stunned at what an incredible job was performed! I'll be coming back for more!"
KARL
from
Portland, OR
PLATINUM Detailing Package *MOST POPULAR* for 2004 Saab 9-5
Sat Jul 18, 2020





"HOLY COW! I was hoping for a miracle and I got one! If I could post before and afters, ya'll would pee. Seriously, I just bought this car and it was trashed inside and now she's almost perfect again. At 21 years old, the detailer did an amazing job, thank you so much!!"
Sonja
from
Portland, OR
INTERIOR Only Detailing for 2001 Volkswagen Golf
Headlight Restoration
Wed Jul 15, 2020





"He did a great job!!"
Ernie
from
Beaverton, OR
SILVER Detailing Package for 2019 Mazda CX-3
Tue Jul 14, 2020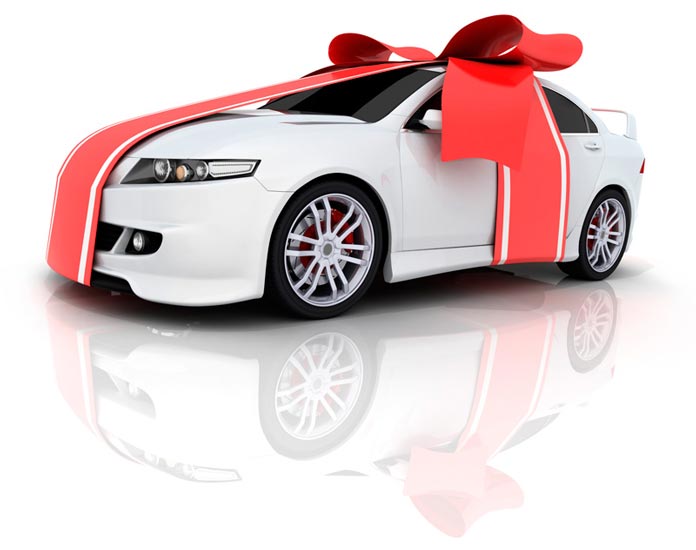 We proudly serve the following communities in Portland:
Abingdon, Ace, Adamant, Adams, Adams Center, Adamsville, Addieville, Addington, Addison, Adel, Adena, Adger, Adrian, Advent, Afton, Agness, Agra, Ainsworth, Akron, Aladdin, Alamo, Albany, Alburnett, Alcester, Aldrich, Alexandria, Alexandria Bay, Alford, Alkol, Allegany, Alleman, Allenport, Allenton, Allenwood, Allison, Alma, Alma Center, Almira, Alna, Alpha, Alpine, Alsea, Altheimer, Alto, Alto Pass, Alton, Altoona, Alturas, Altus, Altus Afb, Alva, Alvadore, Amagon, Ambia, Amery, Amistad, Amity, Amsterdam, Ancram, Ancramdale, Andrew, Angie, Angus, Anita, Ankeny, Anna, Annville, Antelope, Anthony, Antioch, Anton, Antwerp, Appling, Aragon, Arch Cape, Arco, Arcola, Arenas Valley, Argyle, Arispe, Aristes, Arlee, Arlington, Armour, Arnold, Arock, Arriba, Arthur, Arvada, Ashaway, Ashby, Ashland, Ashley, Ashton, Ashwood, Astatula, Astor, Astoria, Athena, Atkins, Atlasburg, Atwood, Auburn, Auburndale, Augusta, Aumsville, Aurora, Austerlitz, Ava, Avella, Avera, Avoca, Avon, Azalea, Babson Park, Bagley, Baileyville, Baker City, Bakerton, Baldwin, Baldwin City, Balsam, Balsam Lake, Bandon, Banks, Barataria, Barlow, Barnard, Barnes, Barnhart, Barrackville, Barre, Barrett, Barrington, Bartlesville, Bartlett, Bartow, Bascom, Basin, Batavia, Bates, Baxter, Bay City, Bayard, Bayport, Bayville, Beallsville, Beals, Bear Creek, Beatty, Beaumont, Beaver, Beaver Bay, Beavercreek, Beaverton, Bedford, Beech Grove, Beedeville, Beetown, Belgrade, Bella Vista, Belle Plaine, Belle Rive, Belleview, Belleville, Bellevue, Belpre, Beltrami, Belvidere, Bend, Bennington, Bentley, Bentleyville, Benton, Benton City, Bentonville, Beresford, Bergholz, Berkeley Heights, Berlin, Bernice, Berwick, Bessemer, Beulah, Beverly, Big Arm, Big Pool, Big Run, Big Sandy, Big Stone City, Birmingham, Blachly, Black River, Black River Falls, Blair, Blairstown, Blairsville, Block Island, Blodgett, Bloomingdale, Bloomington, Bloomsburg, Blue Mound, Blue River, Blue Springs, Bluford, Bly, Board Camp, Boardman, Bogalusa, Bogue Chitto, Bolivar, Bonanza, Bondurant, Bonnie, Boonsboro, Boothbay, Boothbay Harbor, Boring, Boscobel, Boswell, Boulder, Boys Town, Bradford, Bradfordsville, Bradley, Brady, Branch, Branchland, Brandon, Braselton, Bremen, Brenham, Bretton Woods, Bridal Veil, Bridgeport, Brighton, Brightwood, Brilliant, Brinnon, Briscoe, Bristol, Broadbent, Broadview, Broadway, Brockway, Brogan, Brookfield, Brookhaven, Brookings, Brooklyn, Brookside, Brookton, Brookville, Broomfield, Brothers, Browning, Brownstown, Brownsville, Brownville, Brule, Bryant, Buckhorn, Bucklin, Buckner, Buena Vista, Buffalo, Buffalo Creek, Buffalo Grove, Bulger, Bull Shoals, Burgettstown, Burns, Burton, Bussey, Butte Falls, Buxton, Cabins, Cabot, Cadet, Calais, Calcium, Caledonia, Caliente, California, Calion, Calvert, Camargo, Camas Valley, Cambria, Cambridge, Camby, Camden, Camp Sherman, Campbell Hill, Campbellsburg, Campbellton, Canaan, Canby, Candler, Canehill, Cannon Afb, Cannon Beach, Canonsburg, Canton, Canyon City, Canyonville, Cape Vincent, Capitan, Capulin, Carbondale, Cardiff, Cardington, Cardwell, Carlile, Carlisle, Carlos, Carlton, Carney, Carolina, Carrizozo, Carson, Carson City, Carthage, Caryville, Cascade, Cascade Locks, Cascadia, Cashiers, Cassville, Castle Rock, Catawissa, Cave Junction, Cave Springs, Cavetown, Cayuse, Cecil, Cedar Hill, Cedar Lake, Cedar Rapids, Cedartown, Centenary, Center Point, Centerton, Centerville, Central, Central City, Central Point, Centralia, Centuria, Chamberlain, Chandler, Chappell Hill, Charleroi, Charles Town, Charlestown, Charlo, Chase, Chatham, Chatom, Chaumont, Chemult, Cherryfield, Cheshire, Chester, Chesterville, Chewsville, Chiloquin, Chimacum, China, Chipley, Choudrant, Christmas Valley, Circleville, Citra, Clackamas, Clancy, Clark, Clarklake, Clatskanie, Claverack, Clay, Claysville, Clayton, Clear Lake, Clear Spring, Clearlake, Clearlake Oaks, Clearlake Park, Clemons, Clermont, Cliff, Clifton, Climax, Clive, Cloverdale, Clovis, Coal Center, Coal Run, Coalmont, Coalton, Cobb, Cobden, Coggon, Cokeburg, Cokeville, Cole Camp, Colebrook, Colfax, Colgate, Colton, Columbia, Columbia City, Columbia Falls, Columbiaville, Columbus, Commerce, Comstock, Conasauga, Concord, Condon, Conifer, Coolspring, Coopers Mills, Coos Bay, Copake, Copake Falls, Copan, Cope, Copperhill, Coquille, Corbett, Corinth, Cornelius, Corona, Corrigan, Corsica, Cortland, Corvallis, Cossayuna, Cottage Grove, Cottageville, Cottondale, Coulee City, Cove, Cowdrey, Crab Orchard, Crabtree, Crane, Cranford, Craryville, Crater Lake, Crawfordsville, Crescent, Crescent Lake, Creston, Creswell, Crittenden, Cromwell, Crookston, Crothersville, Crouse, Crown Point, Crystal City, Cuba City, Cullowhee, Culp Creek, Culver, Curtin, Cushing, Cutler, Cypress, Dabolt, Dairy, Daisytown, Dallardsville, Dallas, Damariscotta, Damascus, Dammeron Valley, Dandridge, Danforth, Davenport, Davisboro, Daykin, Days Creek, Dayton, Dayville, De Lancey, De Soto, Deadwood, Debary, Decatur, Deer Creek, Deer Island, Deer Park, Deerfield, Deferiet, Delano, Delia, Dellrose, Delmont, Denbo, Denison, Dennysville, Denver, Depauville, Depoe Bay, Deputy, Des Moines, Detroit, Devils Tower, Dewey, Dexter, Diamond, Diamondville, Diaz, Dickens, Dickeyville, Dietrich, Dighton, Dillard, Diller, Dillonvale, Dillsboro, Dittmer, Dix, Docena, Dolomite, Donald, Dongola, Donora, Dorena, Douglasville, Dowell, Downsville, Doylestown, Drain, Dresden, Dresser, Drewsey, Drury, Dry Prong, Dry Ridge, Du Bois, Dubach, Ducktown, Dufur, Duke, Dundee, Dunlevy, Dunnegan, Dunnellon, Dupont, Durham, Durkee, Dutton, Dyer, Eagle Bridge, Eagle Creek, Eagle Lake, Eagle Point, Earl Park, East Barre, East Boothbay, East Calais, East Chatham, East Chicago, East Grand Forks, East Machias, East Montpelier, East Springfield, East Wenatchee, Eastlake, Eastlake Weir, Eastport, Eastwood, Eaton Park, Ebro, Echo, Eddyville, Edgecomb, Edison, Edna, Edson, Edwall, Edwards, Eighty Four, El Dorado, Elbow Lake, Elco, Eldersville, Eldorado, Electric City, Elgin, Elizabeth, Elizaville, Elk Point, Elkhart, Elkhorn, Elkins, Elkton, Elkville, Ellisburg, Ellsworth, Elm Springs, Elmer, Elmira, Elmo, Elora, Elrama, Elsberry, Ely, Emerson, Emory, Empire, Endicott, Enterprise, Ephrata, Ericson, Eros, Errol, Erskine, Escatawpa, Esom Hill, Estacada, Estillfork, Etna, Etta, Euclid, Eudora, Eugene, Eureka, Eustis, Eva, Evans, Evans Mills, Evansville, Evergreen, Exeter, Fackler, Fair Play, Fairbury, Fairdale, Fairfax, Fairfield, Fairmont, Fairmount, Fairplay, Fairview, Fall Branch, Fall Creek, Fall River, Falls City, Falls Creek, Fanwood, Farmerville, Farmington, Farner, Fayette, Fayetteville, Faywood, Fedhaven, Felts Mills, Fennimore, Ferndale, Fertile, Festus, Fields, Finland, Finley, Finleyville, Fisher, Fishers Landing, Fisherville, Flat Rock, Fleming, Flemington, Fletcher, Flintville, Flippin, Florence, Foley, Folsom, Forest Grove, Forest Lake, Fort Ann, Fort Atkinson, Fort Bayard, Fort Calhoun, Fort Drum, Fort Edward, Fort Klamath, Fort Mc Coy, Fort Meade, Fort Rock, Fort Sheridan, Fort Stanton, Fort White, Fortine, Fossil, Fosston, Foster, Four States, Fowler, Fowlerton, Fox, Fox Lake, Foxboro, Foxworth, Francitas, Franklinton, Franktown, Frankville, Frederic, Fredericksburg, Fredericktown, Freedom, Freetown, Frenchglen, Friesland, Frontier, Frostburg, Frostproof, Fruitdale, Fruitland Park, Fulton, Fultondale, Funkstown, Gainesboro, Gales Creek, Ganado, Gapland, Gardendale, Gardiner, Gardnerville, Garfield, Garibaldi, Garrison, Garwood, Gary, Gas City, Gaston, Gastonville, Gates, Gateway, Gautier, Gay, Genoa, Gentry, George, Georgetown, Germantown, Gervais, Ghent, Gila, Gilchrist, Gilman, Given, Glade Spring, Gladstone, Gleason, Glen Allan, Glen Haven, Glen Saint Mary, Glenbrook, Glencoe, Glendale, Gleneden Beach, Glenhaven, Glenview, Glenville, Glenwood, Glide, Goessel, Gold Beach, Gold Hill, Golden, Goodland, Goodrich, Goodson, Gordon, Gorham, Gormania, Goshen, Gould, Government Camp, Graceville, Grady, Grain Valley, Grambling, Grand Coulee, Grand Island, Grand Isle, Grand Lake Stream, Grand Ridge, Grand River, Grand Ronde, Grand Tower, Grandview, Graniteville, Grannis, Grant Town, Grants Pass, Grantville, Granville, Grapevine, Grass Lake, Grass Valley, Gravel Switch, Gravette, Gray Hawk, Grayslake, Graysville, Great Bend, Great Lakes, Green Camp, Greenland, Greenleaf, Greenville, Greenwich, Greenwood, Grenville, Gresham, Gretna, Griffith, Griffithsville, Grimes, Groveland, Grover, Groves, Groveton, Grovetown, Grubbs, Grubville, Guild, Guin, Gully, Gunlock, Gurnee, Hachita, Hackleburg, Haddam, Hagerstown, Haines, Haines City, Half Way, Halfway, Halltown, Halsey, Hamer, Hamilton, Hamlin, Hammond, Hammondsville, Hampton, Hamshire, Hancock, Hannibal, Hanover, Hardinsburg, Harlem, Harper, Harpers Ferry, Harrington, Harrisburg, Harrison, Harriston, Harrods Creek, Hartford, Hartleton, Hartline, Harts, Harvey, Hastings, Hatfield, Hatton, Hawk Point, Hawthorne, Hazard, Hazel Green, Headrick, Heafford Junction, Healy, Hebo, Helenville, Helix, Hematite, Henderson, Henderson Harbor, Hendersonville, Hendricks, Heppner, Herculaneum, Hereford, Herman, Hermiston, Heron Lake, Hershey, Hiawatha, Hickory, Hickory Flat, Hidden Valley Lake, Higdon, High Ridge, Highland, Highland City, Highland Park, Highwood, Hiko, Hildale, Hillsboro, Hillsdale, Hillside, Hindsboro, Hines, Hiwasse, Hixton, Hobart, Hodge, Hoffman, Holladay, Hollandale, Hollenberg, Hollowville, Hollytree, Hollywood, Holmes City, Holton, Homeland, Hondo, Hood River, Hope Valley, Hopkinton, Horton, Hoschton, House Springs, Houston, Howey In The Hills, Hoyleton, Hoyt, Hubbard, Hubertus, Hudson, Hudson Falls, Hugo, Hulett, Huletts Landing, Humansville, Huntington, Hurley, Hurricane, Hustonville, Huttig, Hyannis, Iberia, Idamay, Idanha, Idledale, Idlewild, Idleyld Park, Imbler, Imnaha, Imperial, Ina, Independence, Indian Hills, Indian Lake Estates, Indian Trail, Indianapolis, Ingleside, Interior, Ione, Ionia, Irma, Iron Station, Irondale, Irons, Ironside, Irrigon, Irvington, Irwin, Isabella, Island Lake, Isle Of Springs, Iuka, Ivanhoe, Ivins, Ixonia, Jackson, Jacksonport, Jacksonville, Jacob, Jamieson, Jansen, Jasper, Jefferson, Jefferson City, Joffre, John Day, Johnson, Johnson City, Johnson Creek, Johnston, Jonesboro, Jonesborough, Jonesport, Jonesville, Jordan Valley, Joseph, Junction City, Juntura, Kadoka, Kalona, Kanorado, Kansas City, Karval, Kathleen, Kearneysville, Keedysville, Keizer, Kell, Kelseyville, Kelso, Kemmerer, Kenilworth, Kenna, Kennard, Kenner, Kennewick, Keno, Kensington, Kent, Kenyon, Kerby, Kewaskum, Keystone, Kieler, Kimberly, Kimmswick, Kinderhook, Kingmont, Kings Mountain, Kingston, Kinmundy, Kissimmee, Kittredge, Klamath Falls, Knife River, Knox Dale, Knoxville, Kokomo, Kurtz, La Barge, La Cygne, La Fargeville, La Grande, La Motte, La Pine, La Rue, La Salle, La Verkin, La Ward, Labolt, Laclede, Lady Lake, Lafayette, Lafitte, Lahmansville, Lake Alfred, Lake Benton, Lake Bluff, Lake Butler, Lake City, Lake Elmo, Lake Forest, Lake Hamilton, Lake Mills, Lake Nebagamon, Lake Oswego, Lake Station, Lake Villa, Lake Wales, Lake Zurich, Lakefield, Lakeland, Lakeport, Lakeside, Lakeview, Lambert Lake, Lamona, Lamont, Lancaster, Langeloth, Langlois, Langston, Larkspur, Laurelton, Lawen, Lawrence, Lawson, Le Roy, Leadville, Lebanon, Lecompton, Leeds, Lees Summit, Leesburg, Leggett, Lehigh, Leland, Lengby, Lennox, Leola, Leroy, Levasy, Lewis, Lewisburg, Lewisville, Lexington, Libby, Liberty, Libertyville, Light Street, Liguori, Lillie, Limerick, Limestone, Limon, Lincoln, Lincoln City, Lincolnshire, Lincolnton, Lincolnville, Linden, Lindon, Linn, Linneus, Lisbon, Litchfield, Lithia Springs, Little Hocking, Little York, Littleton, Livingston, Lloyd, Lockhart, Lockridge, Lodi, Logsden, Lolita, Lone Jack, Long Creek, Long Grove, Long Valley, Lorane, Loretto, Lorimor, Lorman, Lorraine, Lost Springs, Lostine, Loughman, Louisville, Loup City, Louviers, Lowell, Lower Lake, Lower Salem, Lubec, Lucerne, Luck, Lulu, Luther, Luttrell, Luzerne, Lynn, Lyons, Macclenny, Machias, Machiasport, Macksburg, Mackville, Madison, Madras, Magnetic Springs, Magnolia, Mahaska, Makanda, Malcolm, Malden Bridge, Malin, Malone, Manchester, Manning, Mannington, Mannsville, Mansfield, Manzanita, Mapaville, Maple, Mapleton, Maquoketa, Marceline, Marcola, Marengo, Marianna, Marietta, Marine On Saint Croix, Marion, Marlin, Marrero, Marshfield, Marshville, Martel, Martha, Marvin, Marylhurst, Marysville, Mascotte, Mason, Masonic Home, Mattawa, Matthews, Maugansville, Maupin, Maxwell, Mayetta, Maynardville, Maysville, Maywood, Mc Calla, Mc Donald, Mc Intosh, Mc Kee, Mc Kinney, Mc Louth, Mc Neil, Mcintosh, Mcminnville, Meacham, Meadow Lands, Meadows, Meadowview, Meadville, Meddybemps, Medford, Medley, Medora, Meeker, Mehama, Melcher, Mellenville, Melrose, Mena, Menan, Mendota, Mentor, Meriden, Merlin, Merrill, Merrillan, Merrillville, Metairie, Metcalfe, Metz, Michigan Center, Michigan City, Middle Falls, Middle Granville, Middletown, Midkiff, Midland, Midvale, Midway, Mifflinburg, Mifflinville, Mikkalo, Milan, Milbank, Milbridge, Miles, Milford Center, Mill City, Mill Spring, Millcreek, Millmont, Millry, Millsboro, Millston, Milltown, Millville, Millwood, Milton Freewater, Miltona, Mimbres, Minden, Mineral Point, Mineral Springs, Mingo Junction, Minneola, Mitchell, Mitchellville, Mobeetie, Mohler, Molalla, Monhegan, Monmouth, Monongahela, Monroe, Montana Mines, Monteview, Montfort, Montgomery, Monticello, Montpelier, Montverde, Monument, Moorcroft, Moretown, Morganfield, Moro, Morral, Morris, Morrison, Morrisville, Morrow, Morrowville, Morse Mill, Moscow, Moscow Mills, Moses Lake, Mosier, Moss Point, Mound City, Mount Alto, Mount Angel, Mount Auburn, Mount Dora, Mount Gilead, Mount Hermon, Mount Holly, Mount Hood Parkdale, Mount Hope, Mount Olive, Mount Pleasant, Mount Storm, Mount Vernon, Mount Washington, Mountain Home, Mountainside, Mulberry, Mule Creek, Mulga, Mulino, Mullins, Mundelein, Munith, Munster, Murdock, Murphy, Murphysboro, Muscoda, Muse, Myra, Myrtle, Myrtle Creek, Myrtle Point, Nalcrest, Napoleon, Narragansett, Nash, Nashville, Nason, Natural Bridge, Nederland, Nehalem, Nelson, Neotsu, Nerinx, Neskowin, Netarts, Netawaka, New Albany, New Berlin, New Bloomington, New Boston, New Castle, New Columbia, New Eagle, New Harbor, New Harmony, New Holland, New Lebanon, New Leipzig, New Market, New Matamoras, New Orleans, New Pine Creek, New Providence, Newagen, Newberg, Newburg, Newcastle, Newhall, Newman, Newport, Newton, Nice, Nichols, Nicholson, Nielsville, Niverville, Nobleboro, Nogal, Nome, Norcross, Nordland, Norman, Norphlet, North Bend, North Chatham, North Chicago, North Granville, North Kingstown, North Montpelier, North Plains, North Platte, North Powder, North Sioux City, North Stratford, Northfield, Northfield Falls, Nortonville, Norvell, Norway, Noti, Numidia, Nunda, Nyssa, O Brien, Oak Grove, Oak Hill, Oak Park, Oakdale, Oakland, Oakridge, Ocala, Ocean Springs, Oceanside, Ochelata, Ocklawaha, Ocoee, Oconee, Odell, Odessa, Odin, Okabena, Okahumpka, Okawville, Old Chatham, Old Monroe, Oldfort, Oliveburg, Olney, Olustee, Omaha, Onalaska, Ontario, Opal, Opdyke, Ophir, Orange Lake, Orange Springs, Orangeville, Oraville, Oregon City, Orondo, Osakis, Oscar, Osceola, Oskaloosa, Otis, Otley, Otter Rock, Otterbein, Oxbow, Oxford, Ozawkie, Pablo, Pacific City, Packwood, Painesville, Paint Rock, Paisley, Palisades, Palmer, Palmerdale, Palmyra, Palo, Panaca, Pardeeville, Parker, Parma, Pascagoula, Patch Grove, Paterson, Patoka, Paulina, Pea Ridge, Peabody, Peace Dale, Peel, Pekin, Pella, Pemaquid, Pembroke, Pendergrass, Pendleton, Peoples, Perry, Petersburg, Pevely, Philadelphia, Philmont, Philomath, Phoenix, Picacho, Pierrepont Manor, Pilot Rock, Pine, Pine Bluff, Pine Valley, Piney Fork, Pinos Altos, Pinson, Pioche, Pisgah, Pittsburg, Plainfield, Platteville, Pleasant Grove, Pleasant Hill, Pleasant Hope, Pleasant Lake, Pleasanton, Pleasantville, Plessis, Plush, Plymouth, Polk, Polk City, Pollock, Polson, Pomona, Pond Creek, Poplar, Port Arthur, Port Hadlock, Port Ludlow, Port Neches, Port Orford, Port Townsend, Portage, Portland, Post, Potosi, Powell Butte, Powers, Poyen, Poynette, Prague, Prairie City, Prairie Grove, Prairieburg, Prattsville, Prescott, Preston, Princeton, Prineville, Proctor, Prospect, Prosperity, Prosser, Punxsutawney, Purdin, Putnam Station, Pyatt, Quilcene, Quincy, Quitman, Rachel, Radom, Rahway, Raiford, Rainier, Rains, Raleigh, Ramona, Rand, Randolph, Ranger, Ranson, Ravalli, Ravenswood, Rayland, Raymond, Raywick, Reddick, Redfield, Redmond, Redrock, Redwood, Reedsport, Reliance, Remote, Reno, Revillo, Rexford, Reydell, Reynoldsville, Rhododendron, Rice, Richeyville, Richfield, Richland, Richmond, Richview, Richwood, Richwoods, Rickreall, Riddle, Ridgely, Rigby, Riley, Ringgold, Ringling, Rio, Ripley, Rippon, Ririe, Ritter, River Ranch, Riverside, Rives Junction, Rivesville, Robbinston, Roberts, Robins, Rock Island, Rockaway Beach, Rockmart, Rockville, Rodman, Rogers, Rogue River, Rohrersville, Rollins, Ronan, Roper, Roscoe, Rose Lodge, Roseburg, Roselle, Roselle Park, Round Lake, Round Pond, Royal City, Rufus, Ruidoso, Ruidoso Downs, Runnells, Russell, Ruston, Ruth, Rutland, Ryan, Sabine Pass, Sabula, Sackets Harbor, Saginaw, Saint Benedict, Saint Catharine, Saint Croix Falls, Saint Donatus, Saint Francis, Saint George, Saint Helens, Saint Ignatius, Saint James, Saint John, Saint Mary, Saint Paul, Saint Paul Park, Saint Stephens, Saint Vrain, Salem, Saluda, San Patricio, Sanderson, Sandersville, Sandgap, Sandoval, Sandy, Sandy Hook, Sandyville, Santa Clara, Sauk Rapids, Saunderstown, Sayre, Scandia, Scappoose, Scenery Hill, Scheller, Schererville, Schneider, Scio, Scotch Plains, Scotts Mills, Scottsboro, Scottsburg, Seal Rock, Seaside, Section, Sedalia, Sedan, Sellers, Selma, Seneca, Sequatchie, Seymour, Shady Cove, Shamrock, Shaniko, Shannock, Shannon, Shannon City, Sharps Chapel, Sharpsburg, Shauck, Shedd, Shelby, Sheldahl, Shellsburg, Shenandoah Junction, Shepherdstown, Sheridan, Sherman, Sherrill, Sherwood, Shields, Shoshone, Shushan, Sibley, Sigel, Siletz, Silex, Siloam Springs, Silver Bay, Silver City, Silver Lake, Silver Springs, Silverton, Simsboro, Sinsinawa, Sisters, Sixes, Slinger, Slocum, Slovan, Smackover, Smithfield, Smithsburg, Smoot, Sneads, Soap Lake, Sod, Soldier, Solon Springs, Sorrento, South Barre, South Beach, South Bristol, South Pittsburg, South Range, South Rutland, Southport, Southview, Sparks, Sparr, Sparta, Spearsville, Spencertown, Sprague, Sprague River, Spragueville, Sprankle Mills, Spray, Spring Arbor, Springbrook, Springdale, Springfield, Springport, Springville, Spurlockville, Squires, Squirrel Island, Stanfield, Stanford, Stapleton, Star City, Star Prairie, Starbuck, Stateline, Statts Mills, Stayton, Steele City, Steuben, Steubenville, Stevenson, Stillwater, Stitzer, Stockdale, Stockholm, Stoneville, Stottville, Strabane, Strandburg, Stratford, Stratton, Strawberry Plains, Stromsburg, Strong, Stroud, Stryker, Stump Creek, Sturgis, Stuyvesant, Stuyvesant Falls, Sublimity, Suches, Sullivan, Sulphur Springs, Sumerco, Summer Lake, Summerfield, Summers, Summerville, Summit, Summit Point, Sumpter, Sundance, Sunflower, Superior, Sutherland, Sutherlin, Swan, Swayzee, Sweet Home, Sweetser, Swengel, Swifton, Swisshome, Sykesville, Sylva, Sylvan Grove, Taft, Talbot, Talent, Talmo, Tampa, Tangent, Tavares, Taylor, Taylorstown, Tea, Telford, Templeton, Tenmile, Tennille, Terral, Terrebonne, Terreton, Texico, Thayer, Thayne, The Dalles, Theresa, Thousand Island Park, Three Mile Bay, Thurston, Tibbie, Tidewater, Tiff, Tillamook, Tiller, Tiltonsville, Timber, Timblin, Tinnie, Tiptonville, Toddville, Toledo, Tolovana Park, Tomahawk, Tontitown, Topsfield, Toquerville, Toronto, Tracy, Trafford, Trail, Trego, Trenton, Trevett, Troutdale, Troy, Troy Mills, Trussville, Truxton, Tryon, Tualatin, Tuckasegee, Tucker, Tuckerman, Tupelo, Turner, Turtletown, Tuscola, Twin Brooks, Twin Lakes, Twin Mountain, Two Harbors, Tygh Valley, Tyler, Tyner, Tyrone, Ukiah, Ulysses, Umatilla, Umpqua, Union, Union Church, Unionport, Uniontown, Unionville Center, Unity, Upland, Upper Lake, Urbana, Urbandale, Valatie, Vale, Valier, Valley, Valley Falls, Vallonia, Van Buren, Van Horne, Van Voorhis, Vanceboro, Vanderbilt, Vandervoort, Vanzant, Vauxhall, Veneta, Venetia, Vera, Verda, Vergennes, Vernon, Vernon Hills, Vernonia, Vestaburg, Veyo, Vicksburg, Vida, Villa Grove, Village, Vincent, Vinegar Bend, Vinton, Viola, Virgin, Voth, Wabbaseka, Wacissa, Wadley, Wadsworth, Wagarville, Waite, Waitsfield, Wakefield, Wakita, Walden, Waldo, Waldoboro, Waldport, Walford, Walker, Wallace, Wallowa, Walnut Hill, Walpole, Walston, Walterville, Walton, Waltonville, Wanblee, Waneta, Warden, Warm Springs, Warren, Warrenton, Warrior, Warsaw, Warthen, Wasco, Wascott, Washington, Waterbury, Waterbury Center, Waterford, Waterloo, Watertown, Waterville, Watkins, Watson, Wauconda, Waukegan, Waurika, Wausau, Waverly, Waxhaw, Waynesburg, Wayside, Webster, Websterville, Wedderburn, Weikert, Weirsdale, Weiser, Welches, Wellesley Island, Wellfleet, Wellman, Wellston, Wendell, Wentworth, Wesley, West Alexander, West Bend, West Boothbay Harbor, West Chester, West Copake, West Des Moines, West Finley, West Fork, West Hamlin, West Kingston, West Lebanon, West Linn, West Middletown, West Milton, West Newton, West Richland, West Stewartstown, Westerly, Westfall, Westfield, Westfir, Westlake, Westland, Weston, Westwego, Wheat Ridge, Wheeler, Whipple, White City, White Deer, White Hall, White Pine, Whitefield, Whitehall, Whiteside, Whiting, Whitleyville, Whitman, Whittier, Whitwell, Wickes, Wickliffe, Wilbur, Wilburton, Wilderville, Willamina, Willernie, Williams, Williamsport, Williamstown, Willisburg, Willoughby, Wilson Creek, Wilsonville, Winchester, Windsor Heights, Winfield, Winfred, Wingate, Winger, Wingett Run, Winslow, Winston, Winter Haven, Winterville, Winthrop Harbor, Wiscasset, Wisconsin Dells, Witter Springs, Wolf Creek, Wolf Lake, Wolf Run, Wood River Junction, Woodburn, Woodbury, Woodlawn, Woodman, Woodrow, Woodville, Worcester, Worthing, Worthington, Worthington Springs, Worthville, Wrens, Wright, Wynnburg, Wyocena, Wyoming, Yachats, Yalaha, Yamhill, Yawkey, Yellville, Yoncalla, Yorktown, Yorkville, Zephyr Cove, Zion
We offer several complete auto detailing packages in Portland starting at only $39*, tailored to fit any car owner's needs.
Schedule Your Service Today!
Questions? Call our customer support team at
888-507-5017
NEW! CarDetailing.com Gift Certificates
Give the gift of a clean and shiny ride to that special person on your list!
We provide gift certificates for all occasions and can send you a customized certificate
which you can print yourself, or we can send it directly to your recipient by email.
PURCHASE GIFT CERTIFICATE