Book a Mobile Detailing Specialist
in West Virginia!
Questions? Call our customer support team at 888-507-5017

• Branden
from
Charles Town, WV
: completed their service!

• Branden
from
Charles Town, WV
: scheduled their service!

• Branden
from
Charles Town, WV
: requested their service!

• LYNN
from
Hedgesville, WV
: scheduled their service!

• LYNN
from
Hedgesville, WV
: requested their service!

• Scott
from
Chester, WV
: rated their service 5 of 5!

• Scott
from
Chester, WV
: completed their service!

• Ryan
from
Harpers Ferry, WV
: completed their service!

• Scott
from
Chester, WV
: scheduled their service!

• Ryan
from
Harpers Ferry, WV
: scheduled their service!

• Ryan
from
Harpers Ferry, WV
: requested their service!

• Scott
from
Chester, WV
: scheduled their service!

• Scott
from
Chester, WV
: requested their service!

• Zane
from
INwood, WV
: completed their service!

• DEAN
from
Vienna, WV
: requested their service!

• April
from
Cross Lanes, WV
: requested their service!

• Zane
from
INwood, WV
: scheduled their service!

• Zane
from
INwood, WV
: requested their service!

• Holly
from
Morgantown, WV
: requested their service!

• Dale
from
Charles Town WV, WV
: completed their service!

• Dale
from
Charles Town WV, WV
: scheduled their service!

• Dale
from
Charles Town WV, WV
: requested their service!

• Gregory
from
Kearneysville, WV
: completed their service!

• CHARLES
from
FOLLANSBEE, WV
: requested their service!

• Gregory
from
Kearneysville, WV
: scheduled their service!

• Gregory
from
Kearneysville, WV
: scheduled their service!

• Gregory
from
Kearneysville, WV
: requested their service!

• Gregory
from
Kearneysville, WV
: requested their service!

• Scott
from
Chester, WV
: requested their service!

• Scott
from
Chester, WV
: requested their service!

• Scott
from
Chester, WV
: requested their service!

• Scott
from
Chester, WV
: requested their service!

• Sherea
from
Albright, WV
: completed their service!

• Jason
from
Kenna, WV
: requested their service!

• Sherea
from
Albright, WV
: scheduled their service!

• Sherea
from
Albright, WV
: requested their service!

• Jim
from
Baker, WV
: requested their service!

• Morgan
from
Morgantown, WV
: requested their service!

• Theresa
from
Morgantown, WV
: requested their service!

• Theresa
from
Morgantown, WV
: scheduled their service!

• Theresa
from
Morgantown, WV
: requested their service!

• Mary
from
Fort Ashby, WV
: rated their service 5 of 5!

• Theresa
from
Morgantown, WV
: requested their service!

• Mary
from
Fort Ashby, WV
: completed their service!

• Drew
from
Fairmont, WV
: requested their service!

• Mary
from
Fort Ashby, WV
: scheduled their service!

• Mary
from
Fort Ashby, WV
: requested their service!

• Drew
from
Fairmont, WV
: requested their service!
4.77
Average Rating in West Virginia
Over 80 services performed!
Our Happy Customers in West Virginia





"Showed up on time and did a excellent job"
Scott
from
Chester, WV
GOLD Detailing Package for 2019 Ford F-350 Super Duty
GOLD Detailing Package for 2016 Ford F-250
GOLD Detailing Package for 2017 Buick Enclave
Sun Oct 4, 2020





Mary
from
Fort Ashby, WV
PLATINUM Detailing Package *MOST POPULAR* for 2012 Jeep Compass
Tue Jun 30, 2020





Jason
from
Hedgesville, WV
INTERIOR Only Detailing for 2010 Honda Odyssey
Sun Jun 7, 2020





LYNN
from
Hedgesville, WV
Motorcycle Detailing Package for 2012 Harley-Davidson Street Glide
Mon Apr 27, 2020





"Outstanding, beautiful job. Even better than I expected."
Alan
from
Hedgesville, WV
PLATINUM Detailing Package *MOST POPULAR* for 2016 Toyota Tundra
Sun Mar 1, 2020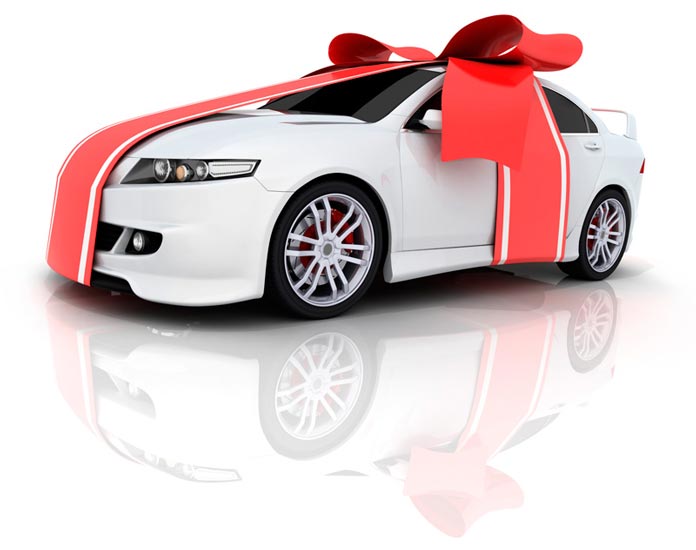 We proudly serve the following communities in West Virginia:
Aberdeen, Abilene, Accoville, Adah, Adairville, Adams, Adams Basin, Adams Center, Adamsville, Addington, Adena, Adger, Adna, Adrian, Advance, Advent, Afton, Agra, Alamo, Alberton, Albertville, Albia, Albion, Albright, Aldenville, Alderson, Aledo, Alexander, Alexandria, Alexandria Bay, Alexis, Alford, Alkol, Allen Junction, Allen Park, Allerton, Allison, Alloy, Allyn, Alma, Alma Center, Almira, Alna, Alpena, Alpha, Alpine, Altha, Altheimer, Alto, Alton, Altus, Altus Afb, Alum Bridge, Alum Creek, Alvarado, Amagon, Ameagle, Amherst, Amherstdale, Amigo, Amma, Amory, Amsterdam, Analomink, Anawalt, Andrew, Anita, Anmoore, Anniston, Annville, Ansted, Anthony, Antwerp, Apple Creek, Apple Grove, Arab, Arbovale, Arcade, Arcadia, Arco, Arenas Valley, Argos, Argyle, Arlington, Arnett, Arnold, Arnoldsburg, Arpin, Arriba, Art, Arthurdale, Artie, Arvada, Asbury, Ashby, Asheboro, Ashford, Ashland, Ashton, Ashwood, Athens, Atlanta, Attica, Atwood, Auburn, Auburndale, Augusta, Aumsville, Aurora, Auto, Ava, Avera, Avondale, Axtell, Azalia, Babcock, Badger, Bagley, Bainbridge, Baisden, Baker, Bakerton, Bald Knob, Baldwin, Ballard, Ballengee, Balsam, Bancroft, Bankston, Banner, Bar Harbor, Barataria, Barboursville, Barnard, Barnesville, Barnett, Barnhart, Barnhill, Barnum, Barrackville, Barrett, Bartley, Bartonsville, Bartow, Basco, Bascom, Basin, Bass Harbor, Batavia, Batchtown, Bates, Bath, Battle Creek, Baxter, Bay Saint Louis, Bayard, Bayville, Beach Lake, Beallsville, Bear Creek, Beason, Beatrice, Beattie, Beaumont, Beaver, Beaver Dam, Beaver Falls, Becker, Beckley, Bedford, Beech Bottom, Beech Grove, Beedeville, Beeson, Beetown, Belchertown, Belfair, Belfast, Belington, Belk, Belle, Belle Center, Belle Rive, Belle Vernon, Bellefontaine, Belleview, Belleville, Bellevue, Belmont, Belmore, Belva, Belvidere, Bens Run, Bentley, Benton, Benton Ridge, Bentonville, Bentree, Benwood, Berea, Bergholz, Bergman, Bergoo, Berkeley Springs, Bernard, Berry, Berwind, Bessemer, Bethany, Bethera, Beulah, Beverly, Bickmore, Bicknell, Big Bend, Big Creek, Big Pine Key, Big Run, Big Sandy, Big Springs, Big Stone City, Biggers, Biloxi, Bim, Bingham, Birch Harbor, Birch River, Birmingham, Black River, Black River Falls, Blackford, Blacksville, Bladen, Blair, Blakeslee, Blandville, Blenker, Bliss, Blockton, Bloomdale, Bloomery, Bloomingburg, Bloomingdale, Bloomingrose, Bloomington, Bloomington Springs, Blount, Blountstown, Blue Creek, Blue Hill, Blue Hill Falls, Blue Jay, Blue Mountain, Blue Rapids, Blue River, Blue Springs, Bluefield, Bluegrove, Bluffton, Bluford, Blythedale, Boaz, Bob White, Bogue Chitto, Bolingbroke, Bolt, Bomont, Bonneau, Bonnie, Boomer, Boone, Booneville, Booth, Boothbay, Boothbay Harbor, Borderland, Boscobel, Boston, Bostwick, Boulder, Bourbon, Bowden, Bowen, Bowerston, Bowling Green, Boxholm, Braden, Bradford, Bradfordsville, Bradley, Bradner, Bradshaw, Brady, Bramwell, Branchland, Brandywine, Brantingham, Braselton, Brasstown, Brazil, Breeden, Bremen, Brenton, Bretz, Brewster, Bridgeport, Brier Hill, Brilliant, Brinkley, Brinnon, Bristol, Britt, Britton, Brockport, Brockway, Brodheadsville, Brohard, Brookhaven, Brooklin, Brooklyn, Brooks, Brookside, Brooksville, Brookville, Broomfield, Brownfield, Brownstown, Brownsville, Brownton, Brownville, Bruce, Bruceton Mills, Bruno, Brush, Brussels, Bryant, Buck Hill Falls, Buckatunna, Buckeye, Buckhannon, Buckhead, Buckhorn, Buckner, Bucksport, Bud, Buena Vista, Buffalo, Buffalo Creek, Buffalo Gap, Buffalo Valley, Bull Shoals, Bunker Hill, Burbank, Burgin, Burkettsville, Burlington, Burns, Burnside, Burnsville, Burnt Corn, Burton, Bussey, Butler, Butte Falls, Byers, Byhalia, Bynum, Cabin Creek, Cabins, Cadiz, Cainsville, Cairo, Calcium, Caldwell, Caledonia, Calhoun City, Caliente, Callender, Calvert City, Calvin, Cambridge City, Camby, Camden, Camden On Gauley, Cameron, Camp Creek, Camp Dix, Camp Grove, Camp Sherman, Campbell Hill, Campbellsville, Campbellton, Canaan, Canadensis, Candler, Cannel City, Cannelton, Canton, Canvas, Canyon City, Cape Vincent, Capels, Capitan, Capon Bridge, Capon Springs, Capron, Carbon, Carbondale, Cardale, Cardiff, Cardwell, Caretta, Carleton, Carlisle, Carlton, Carmel, Carmine, Carney, Carolina, Carrizozo, Carroll, Carson, Carthage, Cascade, Cashiers, Cashton, Cass, Cassville, Castile, Castine, Castorland, Cataract, Cedar Falls, Cedar Grove, Cedar Hill, Cedar Rapids, Cedarbluff, Cedarville, Celina, Centenary, Center Point, Centerpoint, Centertown, Centerville, Central, Central Point, Centralia, Ceredo, Ceresco, Chalk Hill, Chamberlain, Chandler, Chapel Hill, Chapin, Chapmanville, Charles Town, Charleston, Charlottesville, Charlton Heights, Charmco, Chatham, Chattaroy, Chaumont, Chauncey, Chehalis, Cherrylog, Chester, Chesterfield, Chesterhill, Chestnut, Chestnut Ridge, Chickasaw, Chimacum, China, Chloe, Choccolocco, Choudrant, Churchville, Cinebar, Circleville, Cisne, Citra, Clancy, Clara, Clare, Clarendon, Clarington, Clark, Clarklake, Clarks Mills, Clarksburg, Clarkson, Clarksville, Clay, Clay Center, Clay City, Clayton, Clear Creek, Clear Fork, Clearfield, Clemons, Clendenin, Clermont, Cleveland, Cliff, Clifton, Clifton Hill, Clio, Clothier, Cloverdale, Clubb, Clyde, Coal City, Coal Mountain, Coalfield, Coalmont, Coalton, Coalwood, Cokercreek, Cokeville, Colcord, Cold Spring, Coldwater, Coleman, Colfax, Colliers, Collinwood, Colmesneil, Columbia, Columbus Grove, Colusa, Comfort, Commerce, Comstock, Concord, Conifer, Connellsville, Connersville, Constableville, Continental, Cookeville, Cool Ridge, Coolspring, Coopers Mills, Copen, Copenhagen, Cora, Cordesville, Core, Corea, Corinne, Corinth, Cornersville, Corning, Cornland, Corona, Corsica, Cortland, Corwith, Cory, Corydon, Costa, Cottageville, Cotton Valley, Cottondale, Coulee City, Coulterville, Covel, Cowdrey, Cowen, Cowlesville, Coxs Mills, Coyle, Crab Orchard, Cragford, Craigmont, Craigsville, Cranberry Isles, Crandall, Crawford, Crawley, Creede, Crescent, Crescent City, Cresco, Creston, Crichton, Crittenden, Crockett, Croghan, Cromwell, Crook, Cross, Crothersville, Crouse, Croydon, Crum, Crumpler, Crystal City, Crystal Lake, Cuba City, Cucumber, Cullen, Culloden, Cullowhee, Culver, Cummington, Curtis, Custar, Custer, Cuthbert, Cyclone, Cygnet, Cynthiana, Cypress, Cypress Inn, Dabolt, Dailey, Dale, Dallas, Dallas City, Dalton, Damariscotta, Damascus, Dandridge, Danese, Daniels, Danville, Datto, Davenport, Davin, Davis, Davisville, Davy, Dawes, Dawson, Daykin, Dayton, Dayville, De Armanville, De Borgia, De Graff, De Lancey, De Mossville, De Soto, Dearborn, Dearborn Heights, Debary, Decatur, Deep Water, Deer Creek, Deer Isle, Deer Lodge, Deer River, Deersville, Deferiet, Delaware, Delaware Water Gap, Delbarton, Delia, Dellrose, Dellslow, Delray, Delta, Denison, Denmark, Denver, Depauville, Depauw, Depoe Bay, Deputy, Derma, Detroit, Deweese, Dexter, Diamond City, Diamondhead, Diamondville, Diana, Diaz, Diberville, Dickens, Dickerson Run, Dickeyville, Dietrich, Diggins, Dille, Diller, Dillonvale, Dillsboro, Dilworth, Dingess, Dittmer, Dix, Dixie, Dixon, Docena, Doctors Inlet, Dolomite, Donald, Donaldson, Dorothy, Dothan, Doty, Doucette, Douglas, Dover, Dowell, Doylestown, Doyline, Drennen, Dresden, Dry Creek, Dry Prong, Dry Ridge, Drybranch, Dryfork, Dubach, Dubberly, Dublin, Duck, Dudley, Duke, Dunbar, Dunbridge, Duncombe, Dundee, Dunlap, Dunlow, Dunmore, Dunnellon, Dupont, Durbin, Durham, Dutton, Dyess Afb, Eagle Point, Eagleville, East Bank, East Blue Hill, East Boothbay, East Ellijay, East Leroy, East Liberty, East Lynn, East Millsboro, East Orland, East Palatka, East Rochester, East Springfield, East Stroudsburg, East Williamson, Eastaboga, Easthampton, Eastlake Weir, Easton, Eastwood, Eatonton, Eccles, Eckman, Economy, Ecorse, Eddyville, Eden, Edgar, Edgarton, Edgecomb, Edison, Edmond, Edna, Edwall, Effort, Eglon, Elbert, Elbow Lake, Eldorado, Eleanor, Electric City, Elgin, Elizabeth, Elk Garden, Elk Horn, Elkfork, Elkhart, Elkhorn, Elkins, Elkland, Elkview, Elkville, Ellamore, Ellenboro, Ellettsville, Ellijay, Ellinger, Ellis Grove, Ellisburg, Ellsworth, Elmer, Elmira, Elora, Elsberry, Elton, Elvaston, Elysian Fields, Emden, Emerson, Eminence, Empire, Endicott, English, Enterprise, Ephrata, Equinunk, Erbacon, Erie, Eriline, Eros, Escatawpa, Eskdale, Estillfork, Ethel, Etna, Eufaula, Eupora, Eureka, Eva, Evans, Evans Mills, Evansville, Everettville, Evergreen, Everly, Everson, Everton, Ewing, Excel, Excelsior Springs, Exchange, Ezel, Fackler, Factoryville, Fairbank, Fairbury, Fairchance, Fairdale, Fairfield, Fairlea, Fairmont, Fairmount, Fairport, Fairview, Falkville, Fall Rock, Falling Rock, Falling Waters, Falls, Falls Creek, Falmouth, Fanrock, Farina, Farmington, Farmland, Farnhamville, Farrell, Fayette, Fayette City, Fayetteville, Faywood, Felton, Felts Mills, Fennimore, Fenwick, Ferguson, Ferris, Festus, Fillmore, Findlay, Finly, Firebrick, Fisher, Fishers Landing, Fisherville, Flat Rock, Flat Top, Flatonia, Flatwoods, Fleming, Flemington, Fletcher, Flintville, Flippin, Flora, Florahome, Florence, Foley, Follansbee, Folsom, Fonda, Fordland, Fordsville, Forest City, Forest Hill, Forsyth, Fort Ashby, Fort Atkinson, Fort Bayard, Fort Dodge, Fort Drum, Fort Gaines, Fort Gay, Fort Jennings, Fort Mc Coy, Fort Morgan, Fort Recovery, Fort Spring, Fort Stanton, Fortine, Fortville, Foster, Fostoria, Fountain, Fountain City, Fountain Run, Four States, Fowlerton, Fox, Foxworth, Frametown, Francitas, Frankford, Frankfort, Franklin, Franklinville, Fraziers Bottom, Fred, Fredericksburg, Fredonia, Free Soil, Freedom, Freeman, Freeport, Freetown, Fremont, French Creek, Frenchboro, Frenchton, Friendly, Frisco City, Frontier, Frostburg, Fultondale, Fults, Gackle, Gainesboro, Gainesville, Gallagher, Gallaway, Gallipolis Ferry, Galloway, Galvin, Gamaliel, Ganado, Gandeeville, Gans, Gap Mills, Garden City, Garden Prairie, Gardendale, Garner, Garrard, Garrison, Gary, Gas City, Gassaway, Gates, Gattman, Gatzke, Gauley Bridge, Gautier, Gay, Geff, Genoa, George, Georgetown, Gerrardstown, Gervais, Ghent, Gibbon Glade, Gila, Gilbert, Gilbertsville, Gilboa, Gillett Grove, Gilman, Gilmer, Given, Glace, Glady, Glandorf, Glasgow, Gleason, Glen, Glen Allen, Glen Dale, Glen Daniel, Glen Easton, Glen Ferris, Glen Fork, Glen Haven, Glen Jean, Glen Morgan, Glen Rogers, Glen White, Glencoe, Gleneden Beach, Glenfield, Glengary, Glenhayes, Glenoma, Glenview, Glenvil, Glenville, Glenwood, Glyndon, Goessel, Gold Hill, Golden, Golden Eagle, Golden Gate, Golden Valley, Goldsboro, Goodell, Goodway, Goose Creek, Goose Rock, Gordon, Gorham, Gormania, Goshen, Gould, Gouldsboro, Gowrie, Graceville, Grady, Grafton, Graham, Grain Valley, Grambling, Granby, Grand Coulee, Grand Isle, Grand Rapids, Grand Ridge, Grand Tower, Grandin, Grandview, Grant, Grant Town, Grantsville, Grantville, Granville, Grapeview, Grapevine, Grass Lake, Grassy Meadows, Gravel Switch, Gravity, Gravois Mills, Gray Hawk, Graysville, Great Bend, Great Cacapon, Green, Green Bank, Green Camp, Green Cove Springs, Green Spring, Green Sulphur Springs, Greencastle, Greenfield, Greens Fork, Greenville, Greenway, Greenwood, Greenwood Springs, Greig, Gresham, Gretna, Griffithsville, Grimms Landing, Grindstone, Grosse Ile, Grosse Pointe, Grove City, Grover, Groves, Grubbs, Grubville, Grygla, Guide Rock, Guild, Guin, Gulfport, Guntersville, Guthrie, Gypsy, Hachita, Hacker Valley, Hackleburg, Hadley, Hagarstown, Hagerstown, Hallsville, Halltown, Hambleton, Hamburg, Hamer, Hamilton, Hamlin, Hammondsville, Hampden, Hampton, Hamshire, Hamtramck, Hancock, Handley, Hanksville, Hannibal, Hanover, Hansford, Harborside, Harcourt, Hardin, Harleton, Harman, Harmony, Harper, Harper Woods, Harpers Ferry, Harrell, Harriman, Harrington, Harrisburg, Harrison, Harriston, Harrisville, Harrods Creek, Harrodsburg, Hartford, Hartline, Harts, Hartsburg, Hartselle, Harvard, Harvey, Haskins, Hastings, Hatfield, Haugan, Havaco, Havana, Havelock, Haverhill, Hawesville, Hawk Point, Hawkeye, Hawkins, Hawley, Hawthorne, Haydenville, Hayesville, Haywood, Hazel Green, Hazelton, Hazen, Headrick, Heafford Junction, Heaters, Hebron, Hecker, Hedgesville, Heflin, Helen, Helenville, Helvetia, Hematite, Hemphill, Henderson, Henderson Harbor, Hendricks, Henlawson, Hennepin, Henrietta, Henry, Henryville, Hensley, Hepzibah, Herculaneum, Herman, Hermitage, Herndon, Hernshaw, Heron Lake, Hershey, Hestand, Hewett, Hewitt, Hiawatha, Hibbs, Hickory Withe, Hico, Higbee, Higdon, High Ridge, High Shoals, High View, Highland Park, Hightstown, Hiko, Hiller, Hillister, Hillrose, Hillsboro, Hilltop, Hilton, Hima, Hines, Hinton, Hiram, Hitterdal, Hixton, Hodge, Hoffman, Hohenwald, Holden, Holliday, Hollins, Hollister, Holly Grove, Holly Springs, Hollytree, Hollywood, Holt, Holton, Home, Homer, Hometown, Hondo, Honeoye Falls, Honesdale, Hoodsport, Hopedale, Hopewell, Hopwood, Horner, Horse Branch, Horton, Hoschton, Hoskins, House Springs, Howard, Hoyt, Hoytville, Hubbard, Hudson, Huger, Hugheston, Hugo, Hulls Cove, Humeston, Hundred, Huntington, Huntsville, Hurley, Hurricane, Hustonville, Huttonsville, Hyannis, Iaeger, Ida, Idamay, Idanha, Idledale, Ikes Fork, Iliff, Imperial, Ina, Inavale, Independence, Indian Head, Indian Hills, Indianapolis, Indore, Industrial, Ingraham, Inkster, Inland, Inman, Institute, Interior, Interlachen, Inwood, Iola, Ireland, Irene, Irma, Iron Station, Irondale, Isaban, Isabella, Islamorada, Isle Of Springs, Islesford, Itmann, Iuka, Ivanhoe, Ivydale, Ixonia, Jackson, Jackson Center, Jacksonburg, Jacksonport, Jacksonville, Jacob, Jamestown, Jane Lew, Jansen, Jasper, Java Center, Java Village, Jefferson, Jefferson City, Jeffersonville, Jeffrey, Jenera, Jenkinjones, Jerry City, Jerusalem, Jesse, Jesup, Jewett, Jodie, John Day, Johnson Creek, Johnsonville, Jolley, Jolo, Jonben, Jonesboro, Jonesville, Josephine, Joy, Julian, Juliette, Jump River, Jumping Branch, Junction, Junior, Justice, Kadoka, Kalida, Kamiah, Kampsville, Kanawha, Kanawha Falls, Kanawha Head, Kansas City, Karnack, Karval, Kearney, Kearneysville, Keenes, Kegley, Keisterville, Keithsburg, Keizer, Kell, Kellysville, Kelso, Kemmerer, Kendall, Kenna, Kenner, Kenova, Kerens, Kermit, Keslers Cross Lanes, Key Colony Beach, Key Largo, Key West, Keyser, Keystone, Keystone Heights, Kiahsville, Kidron, Kieffer, Kieler, Kilbourne, Kiln, Kilsyth, Kimball, Kimberly, Kimmswick, Kinard, Kincaid, Kingmont, Kings Mountain, Kingston, Kingwood, Kinmundy, Kistler, Kittredge, Klemme, Knierim, Knightsville, Knobel, Knox Dale, Knoxville, Kokomo, Kopperston, Kresgeville, Kunkletown, Kurtz, Kyle, Kyles Ford, La Barge, La Belle, La Fargeville, La Grange, La Harpe, La Motte, La Rose, La Rue, La Salle, La Ward, Labolt, Laceys Spring, Laceyville, Lacon, Laconia, Ladson, Lafitte, Lahmansville, Laings, Lake, Lake Ariel, Lake Benton, Lake City, Lake Como, Lake Fork, Lake Geneva, Lake Lynn, Lake Mills, Lake Peekskill, Lake Winola, Lakefield, Lakeshore, Lakeview, Lakeville, Lakewood, Lakin, Lamar, Lambertville, Lamona, Lamont, Lanark, Lancaster, Lancing, Lanesville, Langford, Langston, Lansing, Lapaz, Lashmeet, Latham, Laurel, Laurens, Laurie, Lavalette, Lawn, Lawndale, Layland, Le Grand, Le Roy, Lead Hill, Leary, Lebanon, Leckie, Leckrone, Ledbetter, Leeds, Lees Summit, Leewood, Left Hand, Lehigh, Leipsic, Leisenring, Leivasy, Lemont Furnace, Lemoyne, Lennox, Lenore, Lenox, Leola, Leon, Lerona, Lesage, Leslie, Lester, Letart, Levasy, Levels, Lewisburg, Lewisport, Lewistown, Lewisville, Lexington, Libby, Liberty, Libertyville, Liguori, Lilliwaup, Limerick, Limon, Lincoln, Lincoln City, Lincoln Park, Lincolnton, Lincolnville, Linden, Lindside, Lineville, Linn, Liscomb, Literberry, Little Birch, Little Deer Isle, Little Sioux, Little Switzerland, Littleton, Livingston, Livonia, Lizemores, Lloyd, Loa, Lochgelly, Lockney, Lockridge, Lodi, Log Lane Village, Logan, Logsden, Lohrville, Lolita, London, Lone Jack, Long Beach, Long Creek, Long Key, Long Mott, Long Pond, Long Valley, Longford, Loogootee, Lookout, Looneyville, Lorado, Lorentz, Loretto, Lorman, Lorraine, Losantville, Lost City, Lost Creek, Lost Springs, Louisville, Lovilia, Lowell, Lowndes, Lowville, Lublin, Lucerne, Luckey, Ludington, Lumberport, Luna Pier, Luning, Luther, Lutts, Lyburn, Lyman, Lynco, Lynn, Lyons, Lyons Falls, Lytton, Maben, Mabie, Mabscott, Mac Arthur, Macedon, Macfarlan, Macon, Madill, Madison, Madisonville, Madras, Madrid, Maeystown, Magazine, Magnolia, Mahopac, Mahopac Falls, Maidsville, Makanda, Malaga, Mallory, Malone, Malta, Mammoth, Man, Manchester, Manito, Mannington, Mannsville, Manset, Manson, Mantee, Mapaville, Maquoketa, Marathon, Marathon Shores, Maria Stein, Marianna, Marion, Mark, Markleysburg, Marlin, Marlinton, Marrero, Marshall, Marshalls Creek, Marshalltown, Marshallville, Marshfield, Martel, Martha, Martin, Martinsburg, Martinsville, Marvin, Marysville, Mason, Mason City, Masonic Home, Masontown, Matewan, Matheny, Matherville, Mathias, Mathiston, Matlock, Matoaka, Mattawa, Matthews, Mauckport, Mauk, Maxwell, Maxwelton, Maybee, Maybeury, Mayetta, Maynard, Maysel, Mayslick, Maysville, Maywood, Mc Calla, Mc Clellandtown, Mc Comb, Mc Connelsville, Mc Cordsville, Mc Dougal, Mc Gee, Mc Graws, Mc Henry, Mc Intosh, Mc Kee, Mc Kinney, Mc Louth, Mc Mechen, Mc Nabb, Meador, Meadow Bluff, Meadow Bridge, Meadow Creek, Meadowbrook, Meckling, Medford, Medley, Medora, Meeker, Megargel, Mehama, Mehoopany, Melbourne, Melcher, Melcroft, Melrose, Melvindale, Menan, Menard, Mendon, Mercer, Meredosia, Meriden, Meridian, Merino, Merkel, Merrill, Merrillan, Merrittstown, Meshoppen, Metairie, Metz, Mexia, Miami, Michael, Michigan Center, Mid Missouri, Middle River, Middlebourne, Middleburg, Middlefield, Middletown, Midkiff, Midway, Milam, Milan, Milanville, Milbank, Miles, Mill Creek, Mill Run, Mill Spring, Mill Springs, Milladore, Millbury, Milledgeville, Miller City, Millerton, Millerville, Millston, Millstone, Millville, Millwood, Milton, Milton Center, Mimbres, Mina, Minden, Mineola, Mineral, Mineral Wells, Minerva, Mingo Junction, Minisink Hills, Missouri City, Missouri Valley, Mize, Moatsville, Moberly, Modale, Modoc, Mohawk, Mohler, Monaville, Moncks Corner, Mondamin, Monhegan, Monmouth, Monroe, Monroe City, Monroeville, Monrovia, Montana Mines, Montcalm, Monterey, Monterville, Monteview, Montezuma, Montfort, Montgomery, Monticello, Montpelier, Montrose, Monument, Moorefield, Mooresville, Moorhead, Moorland, Morgan, Morgantown, Morganville, Morral, Morris, Morrison, Morse Mill, Morton, Mosby, Moscow, Moscow Mills, Moses Lake, Moss, Moss Point, Mossyrock, Moundsville, Mount Alto, Mount Angel, Mount Blanchard, Mount Braddock, Mount Carbon, Mount Clare, Mount Cory, Mount Desert, Mount Eaton, Mount Erie, Mount Gay, Mount Hermon, Mount Hope, Mount Lookout, Mount Moriah, Mount Nebo, Mount Olive, Mount Pleasant, Mount Pocono, Mount Pulaski, Mount Storm, Mount Vernon, Mount Zion, Mountain, Mountainhome, Mozier, Mulberry, Muldoon, Mule Creek, Mulga, Mulhall, Mullens, Mullins, Mumford, Munday, Munith, Murphysboro, Murrayville, Muscoda, Myra, Nallen, Naoma, Napavine, Napier, Napoleon, Nash, Nason, Natural Bridge, Naugatuck, Nauvoo, Nebo, Nederland, Nekoosa, Nellis, Nemours, Neola, Neotsu, Nerinx, Netawaka, Nettie, New Athens, New Blaine, New Bloomington, New Boston, New Castle, New Creek, New Cumberland, New Geneva, New Hampton, New Harbor, New Haven, New Holland, New Leipzig, New Manchester, New Market, New Martinsville, New Middletown, New Milton, New Orleans, New Palestine, New Richmond, New Rumley, New Salem, New Salisbury, New Windsor, Newagen, Newark, Newburg, Newcastle, Newell, Newfolden, Newfoundland, Newhall, Newport, Newton, Newtown, Nezperce, Niangua, Nicholson, Nimitz, Niota, Nitro, Nobleboro, Nogal, Nolan, Nome, Norcross, Nordland, Normalville, Norman, Normantown, North Amherst, North Baltimore, North Chili, North Greece, North Hatfield, North Henderson, North Java, North Matewan, North Platte, North Rose, North Spring, Northampton, Northeast Harbor, Northfork, Northville, Northwood, Norton, Nortonville, Norvell, Norwalk, Noxen, O Kean, Oak Grove, Oak Hill, Oakdale, Oakland, Oakley, Oakvale, Ocala, Ocean Springs, Oceana, Ocklawaha, Odd, Odessa, Odin, Odum, Oelwein, Ogden, Ohatchee, Ohiopyle, Ohley, Okabena, Oketo, Olaton, Old Fields, Old Fort, Old Monroe, Oliveburg, Oliver, Oliver Springs, Olmstead, Olney, Olustee, Omaha, Omar, Ona, Onalaska, Onego, Oneida, Ong, Ontario, Ontario Center, Opal, Opdyke, Ophir, Oran, Orange Lake, Orange Park, Orange Springs, Oraville, Orchard, Ore City, Orgas, Orland, Orlando, Orma, Orrville, Orson, Osage, Oscar, Oskaloosa, Oslo, Otho, Otis, Otley, Ottawa, Ottawa Lake, Otter Creek, Otter Rock, Ottoville, Ovalo, Ovapa, Oxbow, Ozawkie, Packwood, Paden City, Padroni, Page, Pageton, Paint Rock, Palatka, Palestine, Palmer, Palmerdale, Palmyra, Panaca, Pandora, Panther, Paragon, Paris, Parker City, Parkersburg, Parma, Parsons, Pascagoula, Pass Christian, Patch Grove, Patoka, Patterson, Paw Paw, Pax, Paynesville, Pe Ell, Peabody, Peach Creek, Peach Orchard, Peachtree City, Pearlington, Pecks Mill, Peel, Peetz, Pella, Pellville, Pemaquid, Pemberville, Pence Springs, Pendergrass, Penfield, Penney Farms, Pennington, Pennsboro, Penobscot, Pentress, Peoples, Percy, Perdue Hill, Perkins, Perry, Perryopolis, Perrysburg, Pershing, Persia, Peterman, Petersburg, Peterson, Peterstown, Petroleum, Petrolia, Petros, Pevely, Peytona, Pheba, Philadelphia, Philippi, Phoenix, Picacho, Pickens, Piedmont, Pierrepont Manor, Piggott, Pike, Pikeville, Pilot Mound, Pinch, Pine, Pine Bluff, Pine Grove, Pineville, Piney Fork, Piney View, Pinopolis, Pinos Altos, Pinson, Pioche, Pipestem, Pisgah, Pittsboro, Pittsford, Pittsville, Plainfield, Platteville, Pleasant Grove, Pleasant Lake, Pleasant Mount, Pleasantville, Plessis, Plover, Plum, Plymouth, Poca, Pocahontas, Pocono Lake, Pocono Lake Preserve, Pocono Manor, Pocono Pines, Pocono Summit, Point Comfort, Point Marion, Point Pleasant, Points, Poland, Pollard, Pollock, Pomeroy, Pomona, Pomona Park, Pond Creek, Pond Gap, Pontotoc, Pool, Poole, Poplar Grove, Port Arthur, Port Edwards, Port Hadlock, Port Lavaca, Port Leyden, Port Ludlow, Port Neches, Port O Connor, Port Townsend, Portage, Portageville, Porters Falls, Potosi, Potts Camp, Powellton, Powersville, Powhatan, Poyen, Poyntelle, Prague, Prairie, Prairie City, Prairie Du Rocher, Pratt, Prattsville, Preemption, Premier, Preston, Preston Park, Prichard, Primrose, Prince, Princeton, Princeton Junction, Princewick, Procious, Proctor, Promise City, Prompton, Prospect, Prospect Harbor, Prosperity, Providence, Pullman, Pultneyville, Punxsutawney, Purgitsville, Pursglove, Putnam, Putnam Hall, Putnam Valley, Putnamville, Pyatt, Quilcene, Quincy, Quinwood, Quitman, Rachel, Racine, Ragland, Rainelle, Rains, Raleigh, Ramona, Ramseur, Ramsey, Rand, Randalia, Randle, Randleman, Ranger, Ranson, Ratcliff, Ravencliff, Ravenden Springs, Ravenswood, Rawl, Rawson, Rayland, Raysal, Raywick, Reader, Rector, Red Banks, Red Bud, Red Cloud, Red Creek, Red House, Red Jacket, Reddick, Redfield, Redford, Redrock, Redstar, Redwood, Reeders, Reedsville, Reedy, Reelsville, Renault, Renick, Republic, Reubens, Revillo, Rexford, Reydell, Reyno, Reynolds, Reynolds Station, Reynoldsville, Rhodell, Rhodes, Rib Lake, Richfield, Richmond, Richwood, Ridgeley, Ridgeview, Ridgeville, Ridgeway, Rigby, Rinard, Ringgold, Ringling, Rio, Ripley, Rippon, Ririe, Rising Sun, Risingsun, Ritter, Rittman, River Rouge, Riverton, Rives Junction, Rivesville, Roachdale, Roanoke, Roberts, Robson, Rocheport, Rochester, Rock, Rock Cave, Rock Creek, Rock View, Rockford, Rockport, Rockwell City, Rockwood, Rocky Mount, Roderfield, Rodman, Roe, Rogersville, Rogue River, Rolfe, Romney, Romulus, Ronceverte, Ronco, Rose, Rose Lodge, Rosedale, Rosemont, Rosine, Rossford, Rossville, Round Pond, Round Top, Rowlesburg, Royal, Royal City, Rudolph, Rugby, Ruidoso, Ruidoso Downs, Rupert, Rush, Rushsylvania, Russells Point, Russellville, Ruston, Ruth, Rutledge, Ryan, Sabin, Sabine, Sabine Pass, Sabula, Sackets Harbor, Sailor Springs, Saint Albans, Saint Anthony, Saint Benedict, Saint Donatus, Saint Edward, Saint Elmo, Saint Francis, Saint Henry, Saint Lucas, Saint Mary, Saint Marys, Saint Matthews, Saint Paul, Saint Peter, Saint Regis, Saint Stephen, Salem, Salkum, Salsbury Cove, Salt Rock, Saltese, Salvisa, Samaria, San Jose, San Mateo, San Patricio, Sand Fork, Sandgap, Sandoval, Sandstone, Sandy Hook, Sandy Lake, Sandyville, Santa Clara, Santa Fe, Sarah Ann, Saratoga, Sardis, Sarepta, Sargentville, Saronville, Satsuma, Saucier, Saulsville, Savannah, Saxon, Saylorsburg, Sayre, Scarbro, Scheller, Schulenburg, Schurz, Scio, Sciota, Scotrun, Scott Depot, Scotts Mills, Scottsboro, Scottsville, Scottville, Scranton, Screven, Seadrift, Seagrove, Seal Cove, Seal Harbor, Seal Rock, Seaton, Sebree, Secondcreek, Section, Sedgwick, Selbyville, Sellers, Seneca, Seneca Rocks, Sequatchie, Seth, Seven Springs, Sextons Creek, Seymour, Shady Cove, Shady Grove, Shady Spring, Shanks, Shannon, Sharon, Sharples, Sharpsburg, Sharpsville, Shawnee On Delaware, Sheakleyville, Shellman, Shelton, Shenandoah Junction, Shepherdstown, Sheridan, Sherman, Sherrard, Sherrill, Shields, Shinnston, Shirley, Shoals, Shobonier, Shock, Shongaloo, Shook, Short Creek, Shoshone, Shreve, Sibley, Sigel, Siletz, Silex, Silva, Silver City, Silver Creek, Silver Lake, Silver Point, Silver Springs, Silverton, Simon, Simpson, Sims, Simsboro, Sinks Grove, Sinsinawa, Sistersville, Skelton, Skygusty, Skytop, Slab Fork, Slanesville, Slate Spring, Slatyfork, Slaughters, Smarr, Smithburg, Smithers, Smithfield, Smithville, Smock, Smoot, Sneads, Sneedville, Snowshoe, Snyder, Soap Lake, Sod, Sodus, Sodus Point, Soldier, Somers, Somerville, Sophia, Sorrento, South Beach, South Bristol, South Butler, South Canaan, South Hadley, South Pittsburg, South Rockwood, South Rutland, South Sterling, South Union, Southampton, Southgate, Southport, Southside, Southwest Harbor, Spanishburg, Sparks, Sparland, Sparr, Sparta, Spelter, Spencer, Spencerport, Sprague, Spragueville, Sprankle Mills, Spring Arbor, Spring Dale, Springbrook, Springfield, Springhill, Springport, Spurger, Spurlockville, Squire, Squirrel Island, Stafford, Staley, Stanaford, Standard, Stanford, Stanton, Stapleton, Star City, Star Junction, Starlight, Starrucca, State Center, Statts Mills, Staunton, Stayton, Steele City, Steeleville, Steinhatchee, Stennis Space Center, Stephen, Stephenson, Sterling, Stetsonville, Steubenville, Stevenson, Stinesville, Stirrat, Stitzer, Stockholm, Stockport, Stollings, Stoneboro, Stonington, Stony Ridge, Stoutsville, Stover, Strandburg, Strandquist, Strange Creek, Stratford, Stratton, Strawberry Plains, Stroud, Stroudsburg, Stryker, Strykersville, Stump Creek, Sturgeon, Subiaco, Sublimity, Success, Sugar Grove, Sugarloaf Shores, Sullivan, Sumerco, Summerfield, Summerlee, Summersville, Summerville, Summit, Summit Point, Sunbright, Sunset, Superior, Surry, Surveyor, Sutherland, Sutter, Sutton, Swan, Swans Island, Swayzee, Sweetser, Sweetwater, Swifton, Swiftwater, Swiss, Switchback, Switzer, Sycamore Valley, Sykesville, Sylva, Sylvan Grove, Sylvester, Syracuse, Tad, Taft, Tahuya, Talcott, Talent, Tallmansville, Talmo, Tampa, Tannersville, Tariff, Tavernier, Taylor, Tea, Teasdale, Teays, Tekonsha, Tellico Plains, Temperance, Terra Alta, Terral, Terreton, Terry, Texico, Thacker, Thayne, Theresa, Thomas, Thornton, Thorntown, Thorpe, Thousand Island Park, Three Mile Bay, Thurmond, Tidewater, Tilden, Tiltonsville, Timblin, Tinnie, Tioga, Tippecanoe, Titusville, Tobyhanna, Toledo, Tollesboro, Toluca, Tomah, Tomahawk, Tompkinsville, Tontogany, Topeka, Tornado, Toronto, Torrey, Tracy, Trafford, Trail, Transfer, Trego, Trent, Trenton, Trevett, Triadelphia, Trinity, Troy, True, Trumbull, Trussville, Truxton, Tryon, Tuckasegee, Tucker, Tuckerman, Tunkhannock, Tunnel City, Tunnelton, Tupelo, Turin, Turner, Turtle Creek, Tuscola, Twilight, Twin Branch, Twin Brooks, Tye, Tyler, Tyler Hill, Tyner, Tyrone, Uledi, Ulen, Ulysses, Uneeda, Union, Union Church, Union City, Union Grove, Union Hill, Unionport, Uniontown, Unionville, Upland, Upper Tract, Upperglade, Uriah, Vader, Vale, Valhermoso Springs, Valier, Valley Bend, Valley Falls, Valley Fork, Valley Grove, Valley Head, Valley Springs, Vallonia, Valmeyer, Van, Van Buren, Vanceburg, Vandalia, Vanderbilt, Vanlue, Vardaman, Varina, Varna, Varney, Varysburg, Vaughnsville, Veblen, Verda, Verdunville, Vergennes, Vermillion, Verner, Vernon, Verona, Versailles, Vesper, Victor, Victoria, Vienna, Viking, Vincent, Viola, Volga, Vonore, Voth, Vredenburgh, Vulcan, Wabbaseka, Wacissa, Wadena, Wadestown, Wadley, Waiteville, Wakefield, Wakita, Wakonda, Walbridge, Walden, Waldo, Waldoboro, Waldport, Walhalla, Walker, Walkersville, Wallace, Wallback, Walnut Hill, Walpole, Walsh, Walston, Waltersburg, Walthall, Walton, Waltonville, Walworth, Wana, Wanblee, Waneta, Wappapello, War, Warda, Warden, Wardensville, Ware, Warm Springs, Warne, Warren, Warrens, Warrior, Warriormine, Warsaw, Wartburg, Washburn, Washington, Washington Court House, Waskom, Waterloo, Watertown, Waterville, Watson, Waucoma, Waurika, Waveland, Waverly, Waymart, Wayne, Wayne City, Waynesboro, Waynesburg, Wayside, Weaver, Webb, Webster, Webster Springs, Wedowee, Weirsdale, Weirton, Welaka, Welch, Weldona, Wellesley Island, Wellfleet, Wellington, Wellsburg, Wellston, Wendell, Wenona, West Boothbay Harbor, West Chesterfield, West Columbia, West Hamlin, West Hatfield, West Henrietta, West Leisenring, West Leyden, West Liberty, West Mansfield, West Middlesex, West Milford, West Millgrove, West Newton, West Point, West Salem, West Tremont, West Union, Westboro, Westgate, Westland, Weston, Westwego, Wharncliffe, Wharton, Wheat Ridge, Wheatcroft, Wheatland, Wheeling, White, White City, White Hall, White Mills, White Oak, White Pine, White Sulphur Springs, Whitefield, Whitehall, Whiteside, Whitestown, Whitesville, Whiting, Whitleyville, Whitman, Whitmer, Whittier, Whitwell, Wickhaven, Widen, Wiggins, Wilbur, Wilcoe, Wiley Ford, Wileyville, Wilkinson, Williamsburg, Williamson, Williamstown, Williamsville, Williston, Wilsie, Wilson Creek, Wilsonburg, Wilsondale, Wilton, Winchester, Windsor, Windsor Heights, Winfield, Winifrede, Winlock, Winnsboro, Winona, Winside, Winter Harbor, Wiscasset, Wisconsin Rapids, Woden, Wolcott, Wolf Pen, Wolf Run, Wolfcreek, Wolfe, Woodbine, Woodburn, Woodland, Woodlawn, Woodman, Woodsfield, Woodson, Woodville, Wooster, Worth, Worthing, Worthington, Worthville, Wrens, Wright, Wrigley, Wyandotte, Wyatt, Wyco, Wyoming, Xenia, Yachats, Yantis, Yawkey, Yellow Spring, Yellville, Yolyn, Yorktown, Yorkville, Yukon, Zanesfield, Zap, Zionsville
We offer several complete auto detailing packages in West Virginia starting at only $39*, tailored to fit any car owner's needs.
Schedule Your Service Today!
Questions? Call our customer support team at
888-507-5017
NEW! CarDetailing.com Gift Certificates
Give the gift of a clean and shiny ride to that special person on your list!
We provide gift certificates for all occasions and can send you a customized certificate
which you can print yourself, or we can send it directly to your recipient by email.
PURCHASE GIFT CERTIFICATE